On This Day: Looking Back to Sachin Tendulkar's 100th International Century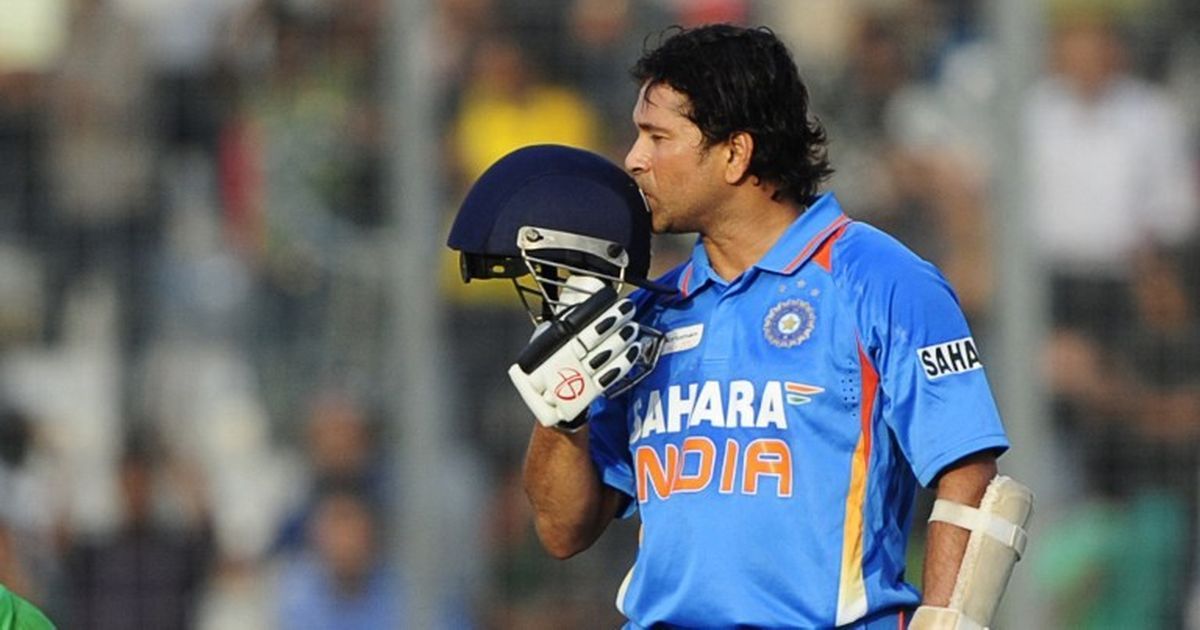 It was eight years ago, on this very day, that Sachin Tendulkar got to a landmark that might not ever be broken in international cricket. March 16, 2012, was the day when Tendulkar scored his last ODI and international century, thereby getting to hundred international centuries. 
It was in the 2012 Asia Cup when Sachin scored his last and final international ton. He scored 114 against Bangladesh at the Sher-e-Bangla National Stadium, in Dhaka. He had already scored 51 hundreds in Test cricket and was just one century away from making it to hundred centuries in international cricket. Scoring the century against Bangladesh, Sachin got to the rare feat, something which is still a record in international cricket.
Also Read: ICC Trolls Donald Trump For Mispronouncing Sachin Tendulkar's Name
India scored 290 on the back of Sachin's wonderful century, however, they still lost the game with The Tigers winning the game with four balls to spare. The 47-year-old also has 164 fifties to his name while he amassed a whopping 34,357 runs during his stellar career.
Ricky Ponting (71), Virat Kohli (70*) and Kumar Sangakkara (63) are next on the list with players with most international hundreds. Tendulkar has remained connected to cricket even after retiring from the game in 2013.
He won his first IPL title with Mumbai Indians in 2013 and retired from IPL as well. He has been mentoring the side ever since then and was a part of three more titles with the franchise (2015, 2017 & 2019).
Also Read: On This Day: Sachin Tendulkar Breached the 200-Run Mark For the First Time in ODIs
The ICC congratulated the Little Master with a tweet.
Recently, Sachin Tendulkar was a part of a charity match for the Australian Bushfire, where he played alongside many other champion cricketers who retired from the game a while back.
After that, he was also a part of Road Safet World Series 2020, which has been postponed due to the sudden outbreak of Coronavirus which has become pandemic in no time.