When Will MS Dhoni Retire? Time Will Tell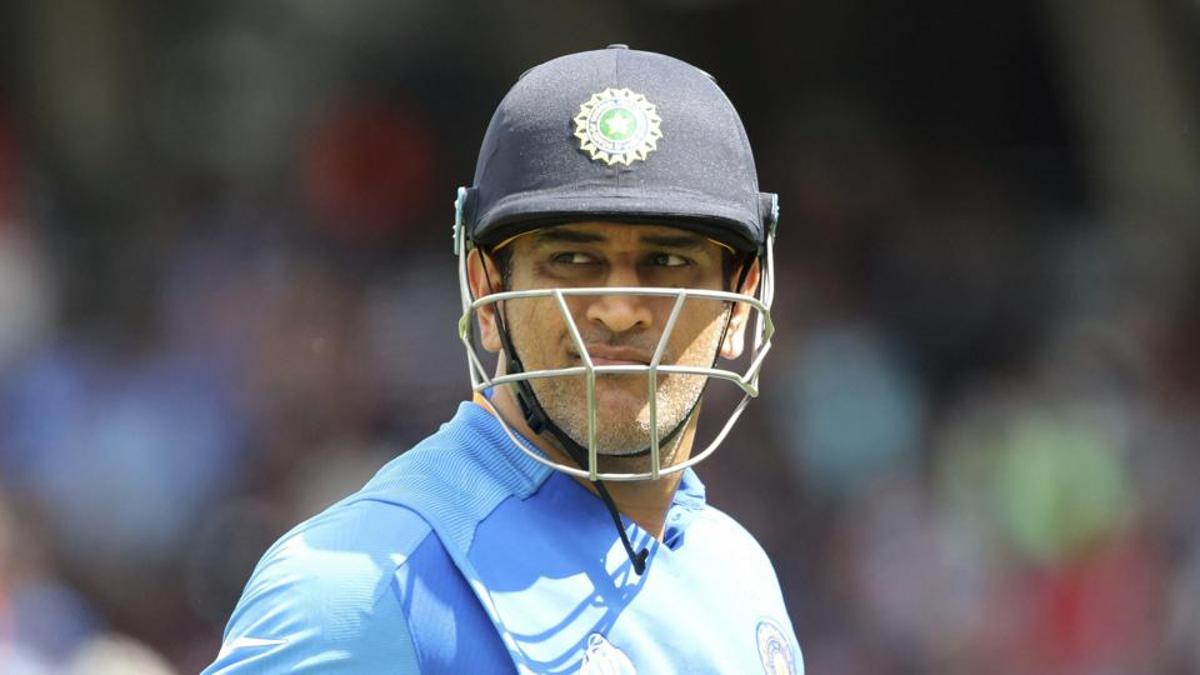 Former Indian skipper MS Dhoni played his last match for India in the semi-final of the 2019 World Cup against New Zealand which saw the Men in Blue make an exit from the tournament. Since then, Dhoni has been on a sabbatical mode, having skipped the series against West Indies, South Africa and now Bangladesh.
While Dhoni seems to be enjoying his time off the field, the media and his fans have been assuming that the former Indian skipper has perhaps retired without notice. Social media has been plundered with hashtags like #DhoniRetires and #DoNotRetireDhoni which has confused the fans all the more.
The only Indian skipper with all the ICC titles to his name worked with the Kashmir police immediately after the World Cup and stayed at their camp for a 15-day training period. Returning from the training, Dhoni was in Ranchi where he met his friends and family. As it is known that MS Dhoni keeps his personal life very secretly away from the media, therefore where he currently is residing is not known to anyone.
MSK Prasad, the Chief of the Chairman of Selectors in BCCI, has also made it clear saying that they are looking to 'move on' from MS Dhoni and looking to groom youngsters like Rishabh Pant and Sanju Samson keeping in the upcoming tournaments. The World T20 next year in Australia tops the list and Prasad has clearly stated that they will back Pant despite his recent failures for the World Cup. Also, they will keep Sanju Samson on their radar as a backup wicketkeeper.
Another important point that goes hand in hand is that, while MSK Prasad has hinted to move on from the former Indian skipper in future, Indian skipper Virat Kohli, his deputy Rohit Sharma and the other players in the team have said nothing on the former skipper's retirement. They have bypassed every question thrown at them by either media or the fans.
Besides his teammates, newly appointed BCCI President and former Indian captain Sourav Ganguly has also not spoken anything extensively on Dhoni's retirement. "Champions don't finish very quickly" were his words on the question regarding Dhoni's retirement in his first press conference after taking over the charge as the BCCI boss.
"What he (Dhoni) wants to do, what he doesn't (want) to do…What matters is what Dhoni wants. Maybe there is clarity between Dhoni and the selectors, but I do not know of it as yet. Neither side has discussed anything with me. They'll decide on the way forward" Ganguly further added.
It was Sourav Ganguly who spotted the spark in MS Dhoni and nurtured him to become the player that he has today. After his initial failures since making his debut in international cricket, Ganguly promoted Dhoni at number three against Pakistan in Vizag in 2005. In just his fifth ODI, MS Dhoni scored 148 including 15 fours and four sixes which remains his second-best OD innings till date.
Fourteen years down the line, MS Dhoni continues to be the most decorated cricketers for India and the most talked-about as well. Selectors are thinking to move on from the Ranchi-born cricketer and looking to give more time and exposure to Rishabh Pant and time to settle. Something Ganguly did with a young Dhoni as he brought out the true potential in his game.
Now in the twilight of his career, it is Ganguly again who will play a key role in deciding Dhoni's fate in the future.
Having said that, he looks all set to play for Chennai Super Kings in the next IPL season. A franchise that had a key role in making the captain, that he was once for India, Dhoni would like to win another title and add to the three already in the cabinet before he hangs his boots for the one final time.
Having played 538 international matches for India and scored close to 18000 runs, somewhere down the line even Dhoni must be pondering over playing for India for one last time in the World T20 in Australia next year. Every MS Dhoni fan would ideally want this.
Thus, the best thing would be to leave Dhoni's retirement on time and till then stay happy with the fact that 'he is still playing for India'.