More limited overs instead of fifth Test – BCCI treasurer suggests to CA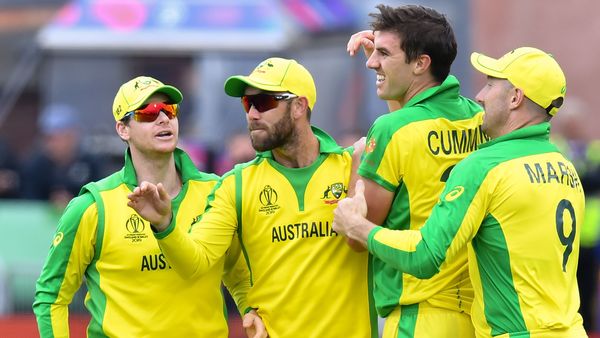 With Covid-19 wreaking havoc to several cricket calendars, various boards are furiously working out on revising their schedules with a view of getting the game back on track – with or without spectators. The England and Wales Cricket Board (ECB), which is facing the immediate challenge of trying to resurrect at least part of the domestic as well as the international season, has even gone ahead with plans of 'biosecurity measures', including daily temperature checks on the players, regular Covid-19 swabs and even a possible nine-week hiatus from home comforts for the players.
Cricket Australia (CA) are grappling with similar scheduling problems. Australia are due to host the Twenty20 World Cup in October-November, 2020, host Afghanistan for a one-off Test, and then welcome India for a lucrative full series, consisting of four Tests and three one-day internationals. They have now received a major boost with the Indian board remaining committed as of now to fulfil their obligations of touring Australia later this year.
While the tour is still a few months away, CA believe that a successful India series at home will help them overcome the financial turmoil within the board, a crisis which could push the game in the country into a deeper mire. While talks continue between the two boards on the modalities of the series, there have been speculations that an extra Test could be added to the series, making it five from the scheduled four.
However, the BCCI is said to be less inclined in playing an extra Test and has suggested that the two teams can play extra limited-overs matches, a move that would help generate additional revenue in terms of more television money from the Indian audience.
"Once we are sure when cricket will resume, then only will we be able to make a final call on that," Arun Dhumal, BCCI treasurer, told Sydney Morning Herald and The Age, in a chat. "That discussion [on five Tests] took place before the lockdown. If there is a window available it would be up to the boards to decide whether they wanted to go for a Test match or maybe two ODIs or maybe two T20s.
"Given the revenue loss they will have on account of lockdown, post-lockdown they will want to have revenue and revenue most likely will come from ODIs or T20s much more than a Test match. For any board for that matter, there has been a lot of revenue loss on account of this lockdown and COVID-19, so they would need to think about that," he added.
He further added that the Indian team will quarantine themselves for two weeks ahead of the series. "There is no choice – everyone will have to do that. You would want to resume the cricket," he said. "Two weeks is not that long a lockdown. That would be ideal for any sportsman because when you are in quarantine for such a long period, then going to another country and having a two-week lockdown it would be a good thing to do. We'll have to see what the norms are post this lockdown."
Dhumal however sounded pessimistic when asked about the fate of the Twenty20 World Cup, due to be played at the beginning of the Australian domestic season. Speaking on the 16-nation tournament, Dhumal reckoned that it would be very tough on the players to head directly into a global tournament first-up without much match-practice.
"They will have been out of cricket for a long time. Would you want to be without training for that long and straight away go and play [the] World Cup?" he said. "That is a call every board has to take. It seems to be difficult."
There have also been speculations that the Indian board is looking at a possible window to host the Indian Premier League (IPL) which had to be postponed due to the outbreak of the Corona pandemic. However, Dhumal dismissed rumours that the board is looking at the T20 World Cup window and would hence want the global tournament to be postponed or cancelled.
"We haven't planned anything as of now," Dhumal said. "We can't think of IPL getting back yet. Players coming in from other countries, whether they'll be willing to come here and be quarantined for two weeks and play IPL is not known. How can we think of the IPL? This is all media speculation. There is nothing as of now. Once things get clear, then only will we be able to go back to the drawing board and think about re-starting cricket," he concluded.
Source: cricbuzz