Mithali Raj contemplating retirement from T20Is : Reports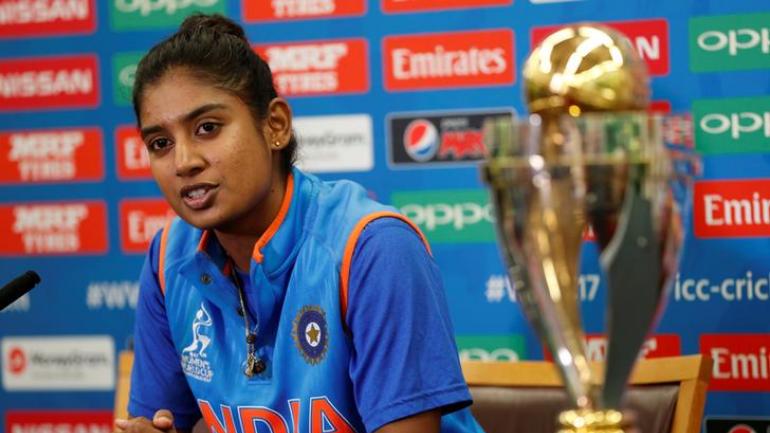 The Indian women's team crashed out of the T20I World Cup being played in the West Indies with their loss against England in the semi-final. Batting first, India was all out for only 112 runs and the opposition coasted to the total with two overs remaining. Amongst the numerous factors held accountable for the loss, the most prominent was dropping Mithali Raj. The batswoman is back in the news with a shocking revelation.
The reports suggest that the 35-year old is contemplating retirement from the shortest format of the game. Mithali Raj holds the experience of playing in 85 T20I matches for India. Her tally of 2283 runs is the highest for India in T20Is, and it surpasses both Rohit Sharma and Virat Kohli. The batswoman from Rajasthan has scored 17 fifties while accumulating these runs. 
It is evident that the recent team management decisions at the World T20I have played a role in Mithali considering to give up the format. A source close to the team revealed to Mid Day that Raj was unclear about her role and position in the side.
"She (Mithali) struggled to sleep peacefully throughout the tournament because there was a lot of uncertainty surrounding her place in the team. There was no clarity over her role in the team and her batting position. She was told about her omission from the semi-final after the warm-up session on match day," the source revealed.
Mithali Raj was not sent out to bat in India's opening encounter against New Zealand, however, she proved her mettle in the next two matches. The right-hander struck 56 and 51 against Pakistan and Ireland respectively and secured the wins for the side. The knee-injury forced her out for the match versus Australia but Mithali was supposed to back in the team for the semi-final.
The team management decided to continue with the same playing XI and Mithali missed out in the semi-final. The source also added that such treatment may have pushed Mithali in taking the decision on her T20I career. "Before going to the T20 World Cup, she had not thought about giving up on the shortest format. She was keen to play a little more before retiring from it. Probably, the harsh treatment meted to her has forced her to think of quitting from T20s," the source said.