Kemar Roach warns Jofra Archer: No room for friendship in West Indies – England Tests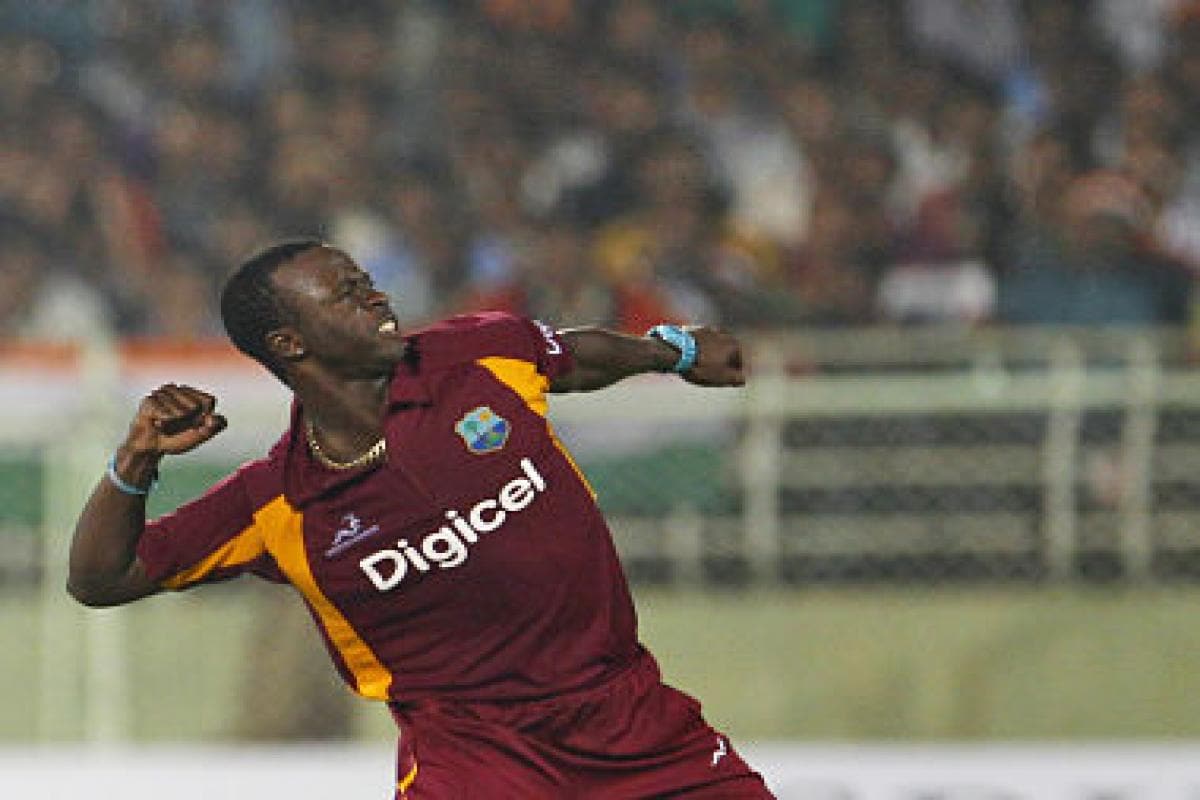 There will be no place for friendship when West Indies take on England belatedly this summer, Kemar Roach has warned fellow Barbadian fast bowler Jofra Archer.
While no one will be happier to see each other on a cricket pitch than the combatants when their long-awaited three-Test series gets underway behind closed doors at the Ageas Bowl on July 8, destructive West Indies fast bowler Roach says his team's focus will be purely on winning.
"Jofra has made his decision and I think he's done a fantastic job so far in his career but obviously there's no friendships and stuff in this series," Roach said via video conference on Sunday. "It's all about winning and playing hard cricket so when we come up against Jofra I think we'll devise a fantastic plan to counter him. I'm looking forward to that battle and we as a team are doing the same.
"I saw him as a youngster in domestic cricket back home in Barbados. I always thought he was talented and he has shown that over the years. He came over here and he has done a fantastic job and I want to wish him all the best for his career."
Asked if Archer, who faced West Indies at the World Cup but is set to play them for the first time in Tests since qualifying to represent England last year, could come in for some extra verbal attention when the sides meet, Roach said: "We'll see when that comes round, we'll definitely see."
Roach has enjoyed red-ball success against England at home and abroad. His 5 for 17 in the first Test at Bridgetown in January 2019 was instrumental in bowling England out for a first-innings 77 and setting West Indies off to an eventual 2-1 series win. He also took 5 for 72 at Lord's in 2017, although England won the match and clinched the series 2-1.
Having taken 42 wickets against England, 19 of those in England, Roach is now just seven wickets shy of the 200-mark in Tests and he is looking forward to reaching the milestone during their upcoming contest, in what he described as a "fast-bowling paradise" where he expects West Indies' bowlers to present similarly hostile tactics to those that delivered victory in their most recent series.
"Different conditions obviously to the Caribbean, the ball does a little bit more in England so we have to adjust our plans, obviously devise a great plan to go against the English batsmen but I don't think our mode of attack is going to change much," Roach said. "You saw it in the Caribbean and it's pretty fresh in our minds.
"It's always going to be tough to play in England but I think once you get stuck into them we stand a great chance of beating them. Our plan was always to make it tough for the England batsmen. I think we did that fantastically well. Once you can execute that again here, I don't see any reason why you can't cause trouble and get over the English batsmen."
Kemar Roach arrives at Manchester Airport with his West Indies team Getty Images
The ban on using saliva to shine the ball in an attempt to limit the risk of infection amid the Covid-19 pandemic has brought some challenges, as has becoming used to extra safety precautions being the norm, such as wearing masks and gloves while preparing for the series in quarantine since their arrival in Manchester last Tuesday. But Roach said the team felt secure within their training set-up.
"Everything is here," Roach said. "The rooms are on the compound and it's just a walk over to the nets and it's fantastic. It really breeds a great work ethic.
"The atmosphere out here is pretty chilly so there's not much sweat that you can produce. There's plenty of other ways to shine the ball. No saliva's allowed so it's pretty tough but we're coming up with some ways that we can probably get a good gloss onto the ball. It takes a lot more practice but we're going to keep working at it and then we'll see what's the best way going forward."
West Indies' bowling attack could yet be strenthened by the return of Shannon Gabriel, who – while not part of the 14-man Test squad – is among 11 reserves while he continues to recover from a knee injury.
Meanwhile, already within the Test squad and poised to break through for his debut is another Barbadian quick, Chemar Holder, whom Roach rates highly: "The future of West Indies fast bowling is obviously in good hands with him around."
It was a sentiment echoed by West Indies head coach Phil Simmons.
"His ability to hit the right length, he's got good pace, higher 80s [mph] and his all-round stamina and his ability to bowl long spells – I think that gives him a lot of pluses in being a fast bowler and someone who can spend a long time in the West Indies cricket team," Simmons said. "He has a lot of attributes that would make him one of the greats of West Indies cricket in the future."
Source: EspnCricInfo