IPL 2020 Team Prediction: Possible Playing XI of Chennai Super Kings (CSK) Team in IPL 13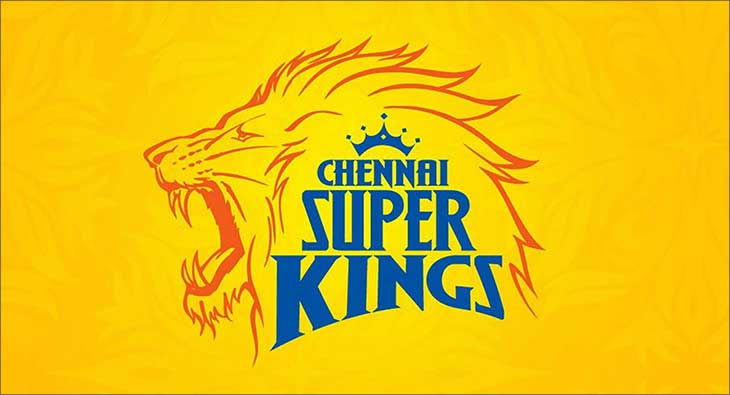 In the recently concluded IPL auctions, the Chennai Super Kings left Kolkata with a big smile. This is because they were able to cover all departments with unmatched efficiency. They brought in the wily Piyush Chawla, Sam Curran, Sai Kishore and Hazelwood to their ranks. To be frank, the CSK team management entered the auction with a purse of 14.6 crore. They made some good decisions in the IPL auction and made some clever purchases. Considering their strong and formidable run since 2018 (after their ban of two years), CSK has managed to retain its effective core and bench strength. So, let's explore the best playing 11 of CSK which can easily win them the coveted trophy.
The best 11 of CSK in IPL 2020 likey as
The new buys would for sure add firepower to the already formidable batting and bowling lineups. They have already won the cup three times and are looking set to win the trophy this time also. The Chennai-based yellow team has a much better team combination in 2020. So, let's take a closer look at the best 11 of CSK this year.
Opening slot for Shane Watson and Ambati Rayudu
This opening combination for CSK is a tried and tested one. To be frank, Shane Watson has been in sublime form last year and would like to foray into 2020 with the same kind of form and fitness. He can also bowl sometimes which provides CSK with depth in their bowling lineup. On the other hand, Ambati Rayudu took up the opening position after M.S. Dhoni introduced him to this slot. Since then, he has been the mainstay of CSK in the opening position. He has scored more than 880 runs in his last two seasons as a CSK player.
All-Rounders of CSK in the form of Jadeja and Sam Curran
Ravindra Jadeja is one of those players who have proved his credibility time and again in this format. He has been in magical touch since the conclusion of the 50-over World Cup semi-finals. He is quite clever with his variations as a spinner and is also quite explosive with the bat. He is also the best fielder in the CSK setup. However, the new addition to CSK in the form of Sam Curran is quite worthwhile. Last season he has represented Kings XI Punjab and has proved his skills. He can also bat down the order which gives Dhoni more options.
CSK has a stable middle-order with the likes of Dhoni, Raina and Jadhav
Having scored more than 4000 runs in IPL, Suresh Raina is rightly known as one of the most experienced batsmen in the IPL. At the one down position, there is hardly someone who is as consistent as Suresh Raina. On the other hand, Dhoni's leadership skills are something that would be a big draw and advantage in this IPL. He is also brilliant with the gloves and bat. His role as a finisher is what inspires more confidence. Interestingly, Kedar Jadhav's position in the middle order will raise a few eyebrows for sure. Of late, Jadhav is struggling to maintain his consistency and has been quite average with the bat. However, he remains a potent striker of the ball and can be dangerous as a slow bowler too.
CSK has a fine balance of Pacers and Spinners which makes them the favorites
Apart from the batting unit, CSK also boasts of a formidable pace and spin battery. The bowling department of Chennai comprises of some of the best bowlers the world has ever seen. From Bravo to Tahir, their bowling unit is lethal and can destroy any opposition on any given day. Moreover, as the wicket of Chennai is a slow one, one would expect Dhoni to bring his slow bowlers upfront while they are playing their home games.
Bravo has some clever variations up his sleeves and is brilliant with the bat too. CSK have brought Piyush Chawla from KKR and it remains to be seen how he can enter the playing XI. Harbhajan Singh would also be in consideration for selection owing to his form in the last season. On the other hand, Shardul Thakur has been a consistent T20 performer and will be the man to watch out for.
The team can also avail the services of Lungi Ngidi on pitches where pace and bounce would be the major factors. In other words, CSK has a well-balanced team of players who gel well and can turn any match almost single-handedly. Deepak Chahar has also been in great form and is expected to open the bowling for Chennai. He has been outstanding in the recently concluded ODI series against the West Indies. Thus, there would be quite a few selection woes for Dhoni. Chennai has some genuine match winners and it remains to be seen how Dhoni uses them.
Predicted Playing XI of CSK in IPL 2020
Shane Watson, Faf du Plessis, Suresh Raina, Ambati Rayudu, MS Dhoni (C&WK), Kedar Jadhav, Dwayne Bravo, Ravindra Jadeja, Deepak Chahar, Piyush Chawla, and Lungi Ngidi.
It is the Probable XI of CSK from our side, let's comment down your favorite Probable XI.

About Enakshi
Tags
[wbcr_php_snippet id="21419"]