5 Things other T20 leagues Copied from Indian Premier League (IPL)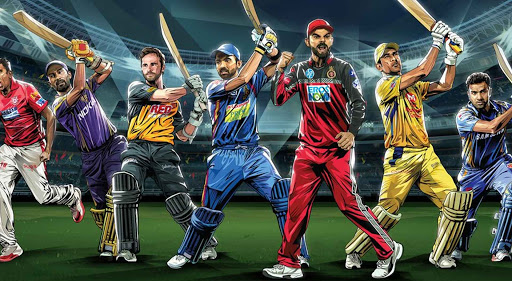 It has been more than a decade since the Indian Premier League (IPL) has served as a guiding light for all other T20 leagues around the world. It has set the benchmark so high that whatever it does, other follow suit. And we are not talking about cricketing fans in India alone, but cricket followers all over the globe. Over the course of these 12 years, IPL has been setting examples of innovative ideas in terms of elevating the shortest format of cricket to great standards.
Following the inception of IPL in 2008, many nations with a passion for cricket have also launched their respective T20 leagues. In today's date we have as many of 7 popular leagues around the world including Big Bash League (BBL) from Australia, Caribbean Premier League (CPL) from West Indies, Bangladesh Premier League (BPL), Mzansi Super League (MSL) from South Africa, Pakistan Super League (PSL), Super Smash from New Zealand and T20 Blast from England and Wales.
Major Concepts Taken by other T20 Leagues
Interestingly enough, many IPL ideas and concepts have been no less than trend-setters, so much so that many of the above-mentioned leagues are trying to incorporate them in their competitions as well. Let's take a look at some of these unique concepts that have garnered immense popularity in the international sphere of cricket:
5 Things other T20 Leagues Copied from IPL 
When the Indian Premier League (IPL) introduced mid-innings time outs as an opportunity to come up with new strategies for the teams, the concept was well-accepted by many but also drew some flak from cricketing quarters, especially former cricketers. Eventually however, the cricketers welcomed this idea for the betterment of their sides in tense situations. This time around, the Australian T20 competition, the Big Bash League (BBL), has also introduced the strategic time-outs in their tournament.
This will put to test the quick-thinking abilities of the coaching staff of various franchises whenever they are in a tight spot.  These time-outs can, in fact, play a crucial role in determining what course the match will take within that short period of time. There are a total of 4 timeouts in an IPL match- two each for both the sides, once while batting, and the other while bowling. In BBL, however, the format is somewhat different. There are only two timeouts in a match instead of four. Only the batting team can have a single timeout between the overs 7 and 13. As far as we can foresee, the near future will have other T20 leagues following the footsteps of IPL too in this direction.
Caps for leading Run-Scorers and Wicket-Takers
According to the unique concept of Orange Cap and Purple Cap, pioneered by the IPL, the leading run-scorer will wear the former while he is on the field and on the other hand, the top wicket taker will get to don the latter on his head. Thus, spectators and viewers can identify the top performers throughout the tournament. Besides, it also encouraged cricketers to do well and top the charts of batting and bowling to wear those precious caps. This can be seen a token of appreciation and recognition of their achievements and consistency throughout the tournament.
The Australian Big Bash tournament too introduced the same concept, albeit with a different cap colour. They made it a mandate that whoever scores the maximum runs or gets the highest number of wickets at that moment, will sport a golden coloured cap throughout their playing time on the ground. This move has been hugely acclaimed by the BBL management as well as the audience.
If you follow football leagues, you would know that there are different club jerseys for different matches. Many football clubs have a home jersey which they wear in all home matches while a different jersey for matches away from home is also present. This helps in differentiating which one is the home side and which is the travelling side. The Indian Premier League had introduced this concept several years ago partially if not fully, when the Karnataka franchise Royal Challengers Bangalore decided to wear two different jerseys for home and away matches.
Led by Virat Kohli, the team wore the red and gold jersey for their home matches while for their away games, they sported jerseys in black and gold. Now the BBL (Big Bash League) has also adopted the same idea and in fact, they have implemented the concept on a wider basis. All of their clubs now wear a black variant combined with their home jersey's colour while playing away matches.
Since time immemorial, we had only associated auctions with antique pieces or items and then came IPL which introduced the concept of player auctions. This was done prior to the inaugural season, taking the entire cricketing world by surprise. It was such a unique concept and this drew many big international cricketers with the lure of hefty pay packets.
Over the last 12 years, many cricketers have been auctioned in the IPL player auctions. This also generated record viewership for the tournament due to the presence of some of the world's top stars across franchises. Eventually, other cricketing leagues started following the same format by having player drafts for franchises for buying international and domestic players via the bidding system. Leagues like the PSL (Pakistan Super League), Caribbean Premier League (CPL) and most others have a system of similar player drafts at present. The only difference is that there is a set maximum price for buying players as compared to unlimited price caps for the IPL auctions.
5 years ago, in the year 2015, the IPL (Indian Premier League) introduced this relatively new concept of fan parks. The basic outline was that IPL has 8 teams from 8 key Indian cities, all of which have their own stadiums for home matches. People living in these cities can enjoy watching their teams playing live in front of their own eyes. However, those who do not have IPL teams in their respective States or cities or any stadium to go to, cannot experience the carnival-esque atmosphere.
Hence the concept of Fan Parks was introduced. Empty parks around other cities are converted into giant festival-like spots where large screens are installed. These broadcast the IPL matches live and people can watch the same with gusto while munching on their favourite snacks and sipping cool beverages. Similar fan parks will be set up by the Pakistan Super League (PSL) from this year onwards.