IPL 2020: 5 Indian Premier League Players who were just 1 season wonders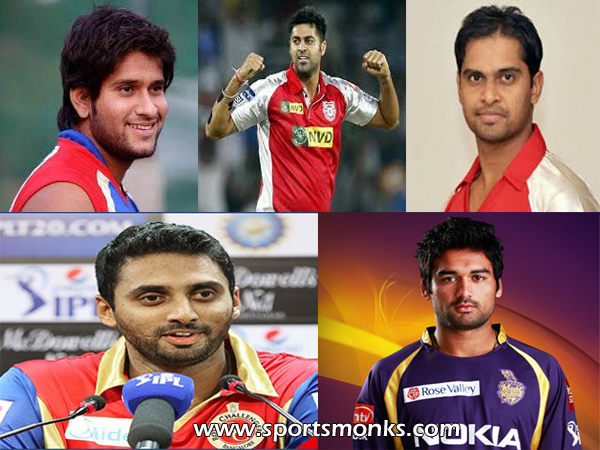 The IPL (Indian Premier League) is the numero uno T20 tournament that garners eyeballs worldwide. The IPL has already played host to some of the biggest global legends from different countries including India. However, there are quite a few players who have been one-season wonders and steadily faded out thereafter.
Let's have a look of 5 IPL Players who were just 1 season wonders
Pradeep Sangwan
Pradeep Sangwan made his debut as a 17-year old cricketer for Delhi in the Ranji Trophy in 2007-08. He took 33 wickets at 19.24 (average) and this got him a stint in the Under-19 World Cup in Malaysia. He also impressed the selectors with his bowling, even scalping 5/44 against South Africa in the group stage. Sangwan made a splash for the Delhi Daredevils, picking up 15 wickets in his 13 matches with 3/18 as his best match figures. This made him a vital part of the IPL franchise although he faded out thereafter and did not perform well in IPL 2010 where his average jumped up to 28.66. In the next 3 years, Sangwan got just 3 IPL matches before testing positive for a banned steroid while playing with KKR (Kolkata Knight Riders). After being banned for 18 months, Sangwan has effectively vanished from the cricketing arena.
Sreenath Aravind
Sreenath Aravind was an effective left-arm pace bowler from Karnataka and played for Bangalore in IPL 4. He took a whopping 21 wickets in 13 games at 13.14 as a strike rate. He became RCB's top wicket-taker in the season prior to being fielded in the Champions Trophy in 2011 where RCB was defeated by the Mumbai Indians. He also got into the Indian national team for the England tour in 2011 although he did not play any match. In IPL 2012, however, Aravind failed to replicate his form, getting just one game where he conceded 48 runs in 3 overs.
Manpreet Gony
The leading wicket-taker for Chennai Super Kings was Manpreet Gony in the first IPL season and he then turned out for the national team thereafter against Bangladesh and Hong Kong. His reputation was built up on his stellar performance in the first season although a string of failed performances then put him out of the scene effectively. He took 17 wickets in 16 games in the first season of the IPL. Gony seemed to be a shadow of his former self, being affected by injuries and he got 8 matches I 2013, failing to capitalize on the same with good performances.
Paul Valthaty
Paul Chandrasekhar Valthaty was highlighted as the biggest superstar in the reckoning for T20 cricket after he made 120 runs off 63 balls against Chennai Super Kings in the year 2011. He ended this season with 463 runs from 14 matches with an average of 35.61 and a 136.98 strike rate. Valthaty had earlier got into the Under-19 World Cup in the year 2002 although an injury to his eye led to him missing the World Cup. However, he came back into the spotlight in IPL 4. The opener who could bowl medium-pace, did not however replicate his golden touch in the next season, playing just 6 matches and scoring 30 runs. In his sole game in the 2013 season, he made just 6 runs in the match against Sunrisers Hyderabad.
Saurabh Tiwary
Saurabh Tiwary was an early IPL cricketer and he was expected to be a smashing left-handed version of MS Dhoni. The batsman got into the Ranji Trophy side when he was very young and turned out for the Mumbai Indians in the year 2010. He scored an impressive 419 runs in 16 matches and was the emerging player of the tournament. He also got selected for India and played three one-day matches. However, due to his subsequent failures, he got dropped from the national team. He played another 6 IPL seasons thereafter across multiple teams without finding much success.
These are some of the key players who have been one-season IPL wonders and have lost their way thereafter.