IPL 2020: MS Dhoni to Start Training With CSK From March 1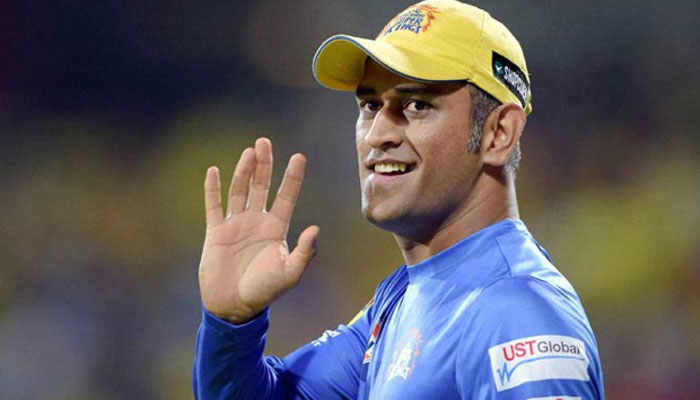 Former Indian skipper MS Dhoni who is on a hiatus from international cricket since the 2019 World Cup semifinal against New Zealand will start training with CSK at Chepauk from March 1 for IPL 2020. While MS Dhoni's international comeback is still a heated subject of debate, his participation in IPL 2020 with CSK is an assured one. Mahi fans will see him coming back to playing the game as and when IPL 2020 starts from March 29. Meanwhile, the IPL 2020 schedule has also been announced by the BCCI on Sunday. CSK face MI in the IPL 2020 campaign opener in Mumbai.
"He is expected to arrive on March 1. He will probably train for a couple of weeks before going back for 4-5 days and then coming back once again closer to the start of the IPL," sources close to the development told TOI.
Also Read: IPL 2020: RCB Unveil New Logo Ahead of Season 13
MS Dhoni to join Suresh Raina, Ambati Rayudu
The CSK source also informed that Suresh Raina and Ambati Rayudu have already started training for the upcoming IPL season. MS Dhoni will soon join the duo and start training for IPL 2020. This is certainly one of the biggest IPL 2020 news before the start of the tournament.
After being away from international cricket for over six months, MS Dhoni has started training with the Jharkhand state team just recently. Over the past seasons, the CSK practice sessions have been watched by fans and supporters in huge numbers and there is no doubt that, this year it will be the same.
MS Dhoni, who is 38, is looking for his fourth IPL title with the franchise. His relationship with the team and the players have been a special one and it will be interesting to see how long he continues. What also remains to be seen is that if he makes a comeback in the Indian squad for the World T20 later this year in Australia.
Also Read: Salaries of Chennai Super Kings (CSK) Players in IPL 2020 Season
Sources also said that CSK's official camp for IPL 2020 will start from March 10.