IPL 2020: Chennai Super Kings extend quarantine, to train from September 1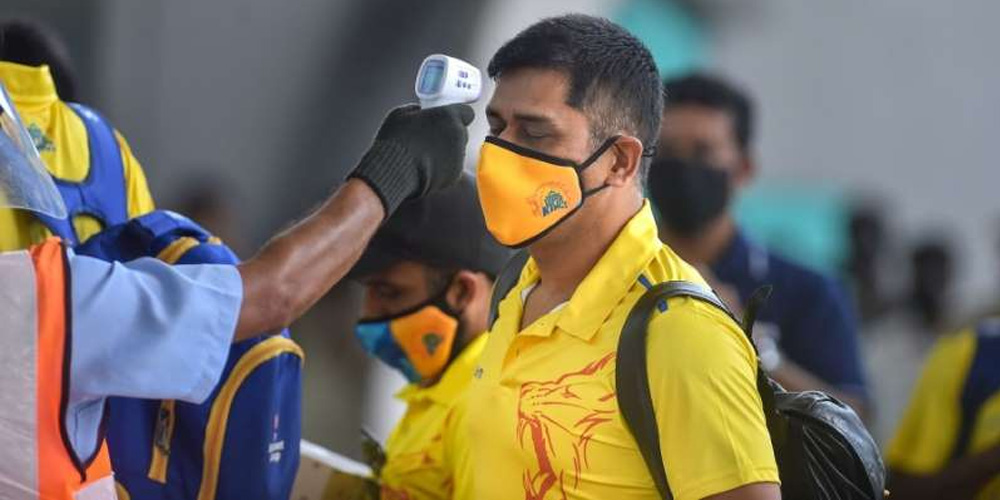 It could not be confirmed exactly why the Super Kings have opted to stay indoors at the team hotel in Dubai. There has also been no official communication sent out by the franchise. Kasi Viswanathan, the Super Kings chief executive officer, did not respond to calls.
As per the IPL's Covid-19 protocols, all teams would have to undergo a test at the airport upon landing in the UAE followed by three tests on days 1, 3 and 5 during the mandatory six-day quarantine at the team hotel. Only after all test results come out negative the teams are allowed to start training.
ESPNcricinfo understands other teams are already monitoring the developments in the Super Kings camp. Another franchise official said they even urged the IPL to issue an advisory to all teams to update everybody about the test results of all teams.
The development also means the Super Kings will be the last franchise to start training for the tournament. Rajasthan Royals have already held two training sessions as they and Kolkata Knight Riders were the first two teams to land in the UAE (on August 20). The Knight Riders and defending champions Mumbai Indians – the two teams based in Abu Dhabi – will conduct their first training session on Friday. Delhi Capitals are scheduled to start their first training session on Saturday.
Before heading to the UAE, the Super Kings, who finished as runners-up last season, had conducted a short conditioning camp for the Indian players in Chennai. The six-day camp, which was held at Chepauk from August 15-20, was attended by captain MS Dhoni, Suresh Raina, Ambati Rayudu, Piyush Chawla, Deepak Chahar along with bowling coach L Balaji.
Earlier this week, Virat Kohli, the Royal Challengers Bangalore captain, had cautioned his squad to take the Covid-19 protocols seriously, warning them that anyone breaching the biosecure bubble could jeopardise the entire tournament.
Incidentally Viswanathan revealed he was skeptic about organising the camp in Chennai and that it was Dhoni who convinced him why the camp was necessary.
"When we announced that the tournament [IPL] is going to happen, I had reservations about conducting the camp here because of the bio-bubble which we will have to observe," Viswanathan said in a video published by Super Kings on YouTube on August 26. "In fact, I even sent a message to him whether it will be worthwhile having a camp of five days before we leave for Dubai. But captain [Dhoni] was crystal clear in his thoughts."
Dhoni reasoned that the Chennai experience would also help players to understand the basics of what being a bubble meant. "He said: 'No, Sir, we have not played for nearly 4-5 months. All of us need to get together. We should be in Chennai, in a bio-bubble, so that we get used to that when we land in Dubai. And also will help the boys getting in shape.' This camp, though we had some reservations, has really helped. And I am very happy we were able to host the camp."