Players worth watching out for at the IPL 2020 auction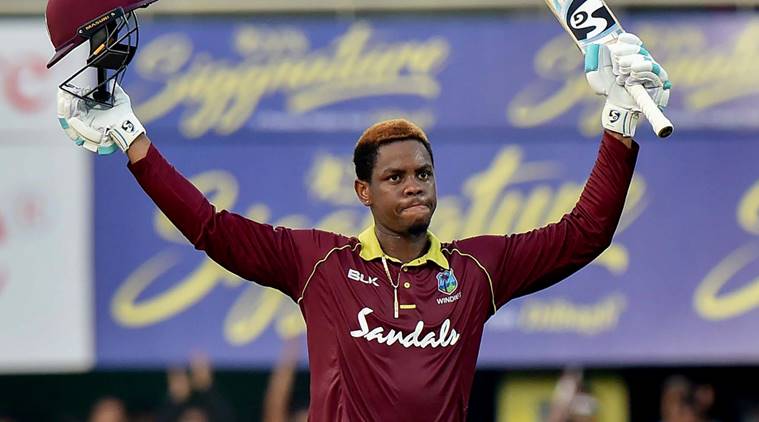 The 2020 IPL auction is slated for 19th December, 2019 in Kolkata and there are quite a few players who are expected to draw big bids from the IPL franchises. Most of the franchises will be looking for urgent reinforcements for their playing line-ups and some of the top stars in global cricket along with exciting young talents, will be up for grabs in the auction.
Players we should watch during IPL 2020 Auction
Glenn Maxwell (Australia)- Glenn Maxwell has now come back to the IPL fold after having missed the 2019 IPL. He may have multiple franchises bidding for his signature, particularly for his explosive batting abilities which are unquestioned and his useful bowling and fielding too. He has a base price of INR 2 crore although this may go up due to a bidding war between franchises. Maxwell played his best in the IPL in the 2014 season although even in 2018, he was noticed for his game-changing abilities. Delhi Capitals paid up a whopping INR 9 crore for Maxwell in IPL 2018 although he managed only 169 runs in 12 games with a 14.087 average. However, his 161.13 strike rate in the IPL over 7 seasons and his good form in T20Is in 2019 should make him attractive once again to IPL teams. He has already scored 56, 62 and 113 not out this year in T20I matches which indicates that he is hitting the ball well again.
Chris Lynn (Australia)- Chris Lynn has a base price of INR 2 crore and was recently released by Kolkata Knight Riders (KKR) although they may look to buy him back at the auction. Australian coach Justin Langer has already posed a tough challenge to Lynn, i.e. he has to perform exceedingly well and dislodge either of Aaron Finch, David Warner, Steve Smith or Glenn Maxwell from the Australian team if he is to get a look in. He will certainly keep trying to achieve the same and recently scored 371 runs in 8 T10 matches with a 236.30 strike rate. This included an innings of 91 off 30 balls and 61 runs off 31 balls along with a knock of 89 off 33 balls. Lynn has been with KKR for quite some time and they bought him for a whopping INR 9.60 crore in the IPL 2018 auction. He may be on the radar of several franchises for his explosive form at the moment.
Robin Uthappa (India)- Robin Uthappa has also been released by KKR (Kolkata Knight Riders) and has a base price of INR 1.5 crore. Uthappa is known for his experience in domestic cricket and has also played a major role in helping KKR win the IPL 2014 title. However, Uthappa is ageing slowly and his skills may be on the wane as per several experts. His strike rate and timing are both on a downslide recently and this may have prompted his long-term franchise to release him back into the auction pool. However, his overall record speaks for itself since he has scored lower than 350 runs in just two IPL seasons ever since the year 2010 which is amazing to say the least. He may find several takers for his experience and ability to anchor the middle order.
Shimron Hetmyer (West Indies)- With a base price of INR 50 lakh, Hetmyer is bound to attract several IPL franchises in the auction. In the IPL 2019 auction, RCB fended off many other franchises, namely Rajasthan Royals, Delhi Capitals, Sunrisers Hyderabad and Kings XI Punjab to buy him for INR 4.2 crore. However, he has been released after playing only 5 matches last season. Yet, Hetmyer has now started shining on the big stage, particularly in the recent series against India where he scored 56 in the first T20I game and a blistering 134 in an ODI game. Hetmyer has come back into form and will be the ideal blaster for the middle order as far as any IPL franchise is concerned. There could be another bidding war as well for Hetmyer this time around.
Pat Cummins (Australia)- With a base price of INR 2 crore, Pat Cummins is Australia's pace ace and he was the top wicket-taker for Delhi Daredevils in IPL 2017 with 15 scalps in 12 matches. He missed out on IPL 2018 due to an injury after being bought by the Mumbai Indians (MI). Cummins has recovered from his injuries and can be a great purchase for several franchises since he is also pretty effective with the bat in the lower order. He recently took 6 wickets in 3 matches against Sri Lanka and one wicket in two matches versus Pakistan. These tournaments have clearly indicated how effective he is at the death.
Tom Banton (England)- Another batsman who may spark a bidding war amongst franchises, Banton has a base price of INR 1 crore. This talented 21 year old batsman has played well in the T20 Blast, England's domestic T20 competition and has caught the eye of several cricketing giants and selectors. He recently scored 80 runs off 28 balls with 9 boundaries and 6 sixes in the T10 League where he had a 200 strike rate. He also scored a whopping 549 runs in the T20 Blast this year with a 161.47 strike rate. This included 23 sixes and 67 boundaries. He could be a powerful batting option for any IPL franchise.
Sheldon Cottrell (West Indies)- Cottrell is expected to be hot property at the IPL 2019 auction. He has a base price of only INR 50 lakh and may spark a bidding war amongst multiple IPL franchises. Cottrell bowled well in the 2019 ICC World Cup with 12 wickets in 9 matches and has proved really effective in the recent T20I series versus India as well. He can bowl good yorkers, cutters and slower bouncers while also coming up with a few faster ones exceeding 130 kmph.
Dale Steyn (South Africa)- Dale Steyn has a lighter workload this time and is back to full fitness. He has taken 15 wickets in 8 games in the recently concluded Mzansi Super League with a 7.09 economy rate. He also played well for RCB in only 2 matches of last season's IPL. His base price of INR 2 crore may seem a little high for some franchises although teams who require bowling spearheads may see value in snapping up this South African legend.
Yashasvi Jaiswal (India)- The talk of the cricketing circuit at the moment, the young Mumbai batter is already well-known for becoming the youngest player to score a double hundred in the Vijay Hazare Trophy. Apart from the record breaking innings, IPL franchises will also have looked at his ability to hit powerful sixes. He hit 12 sixes in the famous innings versus Jharkhand and can be an explosive bet in the top order for any franchise. He has a base price of just INR 20 lakh and this may spur a few bids by all means.
R Sai Kishore (India)- Kishore has a base price of INR 20 lakh and is a left-arm finger spinner who plies his trade well. He can be an asset in the PowerPlay overs and has performed well in the TNPL (Tamil Nadu Premier League) and Syed Mushtaq Ali Trophy, finishing as the highest wicket-taker. He picked up a large chunk of his 20 wickets in the tournament in the first 6 overs of every game. Quite a few IPL franchises may be interested in acquiring R Sai Kishore this time.
Rohan Kadam (India)- Kadam has a base price of INR 20 lakh and is known as a prolific batsman. The Karnataka batter has scored close to 800 runs in 20 T20 matches with a 130.37 strike rate and 49.62 average. He also scored well in the Syed Mushtaq Ali Trophy and 2018-19 season, notching up 536 runs in 12 matches with a 129.78 strike rate. He also played a part in helping Karnataka win the title this time.
Shahrukh Khan (India)- Shahrukh Khan has a base price of INR 20 lakh and is an excellent finisher in domestic cricket for Tamil Nadu. He should be on the radar for several franchises and has played a finisher's role excellently in the Vijay Hazare Trophy, notching up 56 runs not out off 46 balls in the semi-final where his team emerged victorious. Tamil Nadu played him at the top of the batting order sometimes in the Syed Mushtaq Ali Trophy which shows that he can be a successful floater for any IPL franchise.
Priyam Garg (India) – There is no denying that Garg will draw the limelight in the same way as many previous Under-19 Indian captains have done, right from Virat Kohli and Ishan Kishan to Unmukt Chand and Prithvi Shaw. Priyam Garg may also be on the watch list for several IPL franchises along with his teammate Yashasvi Jaiswal. The 19 year old cricketer has ample domestic experience and was selected for Uttar Pradesh last season, scoring a debut century versus Goa. He was the second highest run scorer for his team last season and has done well in List-A matches too. He grabbed headlines with a powerful knock of 74 runs off 77 balls in the final of the Deodhar Trophy sometime earlier.
These are the players who are worth watching out for in the auctions for IPL 2020. Many of these players may draw the attention of multiple IPL franchises, making them some of the hottest prospects in the auction.