IPL 2020: 5 Players to Watch Out For RCB This Season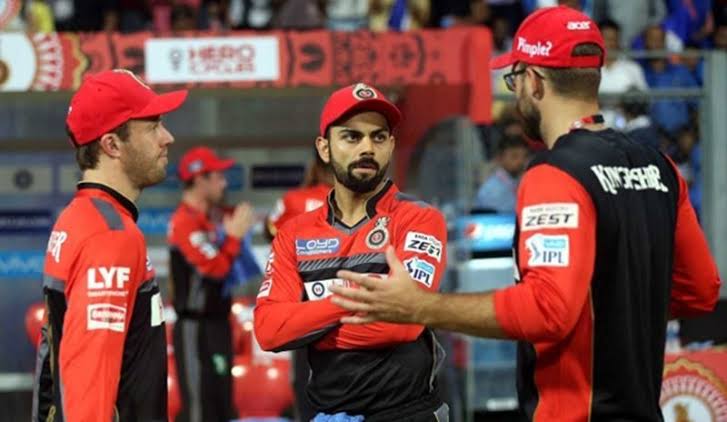 The Virat Kohli-led Royal Challengers Bangalore have been the perennial underachievers in the IPL. Despite making the best team season after season, they somehow fail to translate their potential into performance. They have reached the finals of the tournament thrice (2009, 2011, 2016) and unfortunately ended up on the losing side on all three occasions. Once again they have brought together a competitive squad and in the recently concluded IPL 2020 auctions have bought a few players who might be the players to watch out for in this tournament.
In this article, we look at five such players to watch out for RCB who can help them win the IPL 2020 title this season.
Virat Kohli
Kohli started leading the franchise since 2014, but that much-coveted IPL trophy is still away from his grasp. He is the tournament's leading run-scorer and the leading run-scorer in a single season as well (973 in 2016). Despite having so many records to his name, Kohli hasn't still won an IPL title for his franchise. Like every year, Kohli will be the most important player to watch out for the RCB, who are looking to end their drought this season. Over the years, they have been a batting heavy side and once again have packed their side with batsmen. It will be interesting to see how Kohli goes in this season. 
Also Read: Costliest Players in IPL 2020 Auctions
AB De Villiers
The former South African cricketer has been with the franchise since 2011 and like Kohli, he too is one of the key players to watch out for in the RCB ranks. De Villiers and Kohli are two of RCB's highest run-getters over the years and once again the onus will be on these two to bat hard and long for the RCB. He is an integral part of the middle-order alongside all-rounders Moeen Ali and Shivam Dube, who will be playing his second season with the franchise. 
Aaron Finch
The Australian limited-overs skipper was bought by the RCB franchise to strengthen their top-order. Over the years Kohli has opened with several partners, and now Finch will be a part of that experiment. Finch is a hard-hitter of the ball and will be expected to give quick starts to his side. If he bats long he will be menacing for the opposition bowlers. That he fires for the franchise is a must now after RCB paid 4.4 crores to acquire his services. He has enough experience of playing for various franchises over the years and it'stime now that he uses all his experience for RCB. For sure he is a key player to watch out for RCB in IPL 2020. 
Chris Morris 
RCB acquired the services of the South African all-rounder for 10 crores, who is the next player in our players to watch out for RCB list. Morris has played for Rajasthan Royals, Chennai Super Kings and Delhi Capitals and it was with Delhi that he flourished. Now having joined the RCB, he is a core member of their scheme of things as RCB has always gone for players who have attributes in more than one discipline. With Morris, they get a good death bowler, a hard-hitter with the bat and an excellent fielder. If Morris gets his act right for RCB, they surely will become one of the contenders to win IPL 2020. 
Dale Steyn
Emotion played a big role in Dale Steyn coming back to the Royal Challengers Bangalore. Over the years, Kohli has had huge respect for the South African legend and he played a big role in giving Steyn another IPL season. Its time now that Steyn steps up to Kohli's trust and performs to the best of his potential to help RCB win their first IPL title. Steyn played just one match in IPL 2019 after which he was injured and ruled out of the tournament. This season, being match fit will be the biggest challenge for Steyn who has been injury-prone in recent years. He is currently playing for the Melbourne Stars in the BBL and looks good to play in the IPL too. 
Also Read: IPL Auction 2020 As it Happened
The above mentioned overseas players have more experience than most of the Indian players in the squad and therefore four out of the five players in the list are overseas cricketers.