IPL 2020: Most Expensive Players From Previous Auctions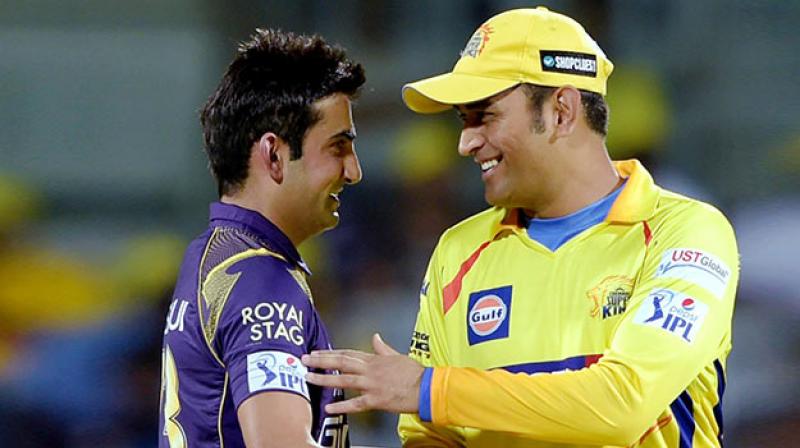 The IPL 2020 auctions are just around the corner as the hype and the focus regarding the next IPL season is already becoming a talking point. Ahead of the auctions in Kolkata on December 19, as many as 11 players have been traded and several players have been released by their respective franchisees in order to develop a stronger squad than previous seasons.
Ahead of the auctions in Kolkata, here is a look back at the most expensive player from each auction in the previous 11 editions of the tournament.
Mahendra Singh Dhoni (2008)- 9.5 Crores
After MS Dhoni led India to their maiden World T20 title in 2007, he was the most wanted player in the first-ever IPL auctions in 2008. As per reports, Mumbai Indians, Chennai Super Kings and Kolkata Knight Riders had some serious bidding war over Dhoni and finally, CSK roped him in for 9.5 crores.
Since then, the former Indian skipper has won three IPL titles with the franchise (2010, 2011, 2018) and has proved their decision to buy him right. He was retained after the first three seasons for the next three seasons before, the franchise was banned by the BCCI for reports of match-fixing involvement in 2015 along with Rajasthan Royals. Dhoni played for the Rising Pune Supergiants for the next two seasons (2016, 2017) and took the team to the finals in 2017. He won his third title with CSK in 2018, the very next year when they made their return into the IPL.
Kevin Pietersen and Andrew Flintoff (2009)- 9.5 Crores
With the franchisees building the core of their team with Indian players in the first auction in 2008, the next auction saw a demand of foreign players. There were some new entrants in the tournament as well. Former England skipper Kevin Pietersen and his teammate and all-rounder Andrew Flintoff made the franchisees in the 2009 auctions. While Royal Challengers Bangalore bought Pietersen, CSK were happy to get Flintoff in their ranks. Both were sold for 9.5 crores that season being the two most highly paid players.
Kieron Pollard and Shane Bond (2010)- 4.8 Crores
2010 IPL marked the arrival of Kieron Pollard into the Indian Premier League. The Windies all-rounder's all-round performance with both bat and ball in the 2009 World T20 made the cricketing world take notice of him and the Mumbai Indians wasted no time in roping him in the next season for 4.8 crores. Since then, he has been a regular member of the side and over the years has played some matchwinning innings for his side. He was a part of the squad which won four IPL titles (2013, 2015, 2017 and 2019).
While Mumbai opted for Pollard, KKR opted to rope in former Kiwi pacer Shane Bond, who was one of the fastest bowlers of his time. Often compared to Brett Lee, Bond bowled with express pace himself and was a tough proposition for the opposition batsmen. With KKR needing a top-quality bowler, they got Bond for 4.8 crores. He took nine wickets in his eight matches with the club between 2010 and 2011.
Also Read: IPL 2020: List of Players Released, Retained by Teams, Slots left and Purse Available
Gautam Gambhir (2011)- 14.9 Crores
After having three back to back poor seasons with the team finishing last in 2009, the KKR owners did some serious discussion on changing the look of the team. They roped in one of India's 2011 World Cup hero Gautam Gambhir for 14.9 crores and made him the captain of the side. They also roped in the likes of Jacques Kallis, Brett Lee, Yusuf Pathan and Shakib Al Hasan and Windies mystery spinner Sunil Narine that season to form a new core of the side. They finished fourth that season and there was a visible difference in their performance. Gambhir led KKR to their maiden IPL title the very next year in 2012. He was a part of the franchise for seven seasons before the management decided to part ways with him ahead of IPL 2018.
Ravindra Jadeja (2012)- 12.8 Crores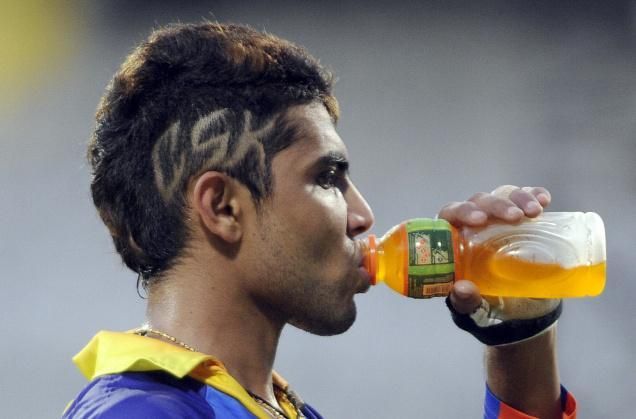 Ravindra Jadeja was a part of India's U-19 World Cup triumph in Malaysia, which was led by Virat Kohli. He then was a part of the Rajasthan Royals squad which won the inaugural edition of the IPL. After spending three seasons with the Royals, Jadeja was bought for 12.8 crores by CSK, after MS Dhoni spotted the spark in him. Since then, barring the two seasons when the franchise was banned, Jadeja is a regular member of the CSK outfit and one of their premier players at the helm. His contribution in the field besides his batting and bowling exploits has made him the player that he is today. In the first season for CSK, Jadeja scored 191 runs in 14 innings and picked up 12 wickets.
Also Read: IPL 2020: Full List Players Traded By Franchises Ahead Of IPL Auction
Glenn Maxwell (2013)- 6.3 Crores
Seeing his exploits in the Australian domestic circuit, Mumbai Indians bought the hard-hitting Glenn Maxwell for 6.3 crores in the auctions. However, the move didn't turn out for the champions that season as Maxwell only scored 36 from three matches. The world was able to see Maxwell's best in the very next season as he scored 552 runs for Kings XI Punjab and with David Miller formed a formidable pair in the middle-order. The duo took Punjab to their maiden IPL final appearance that season.
Yuvraj Singh [2014- 14 Crores & 2015-16 Crores]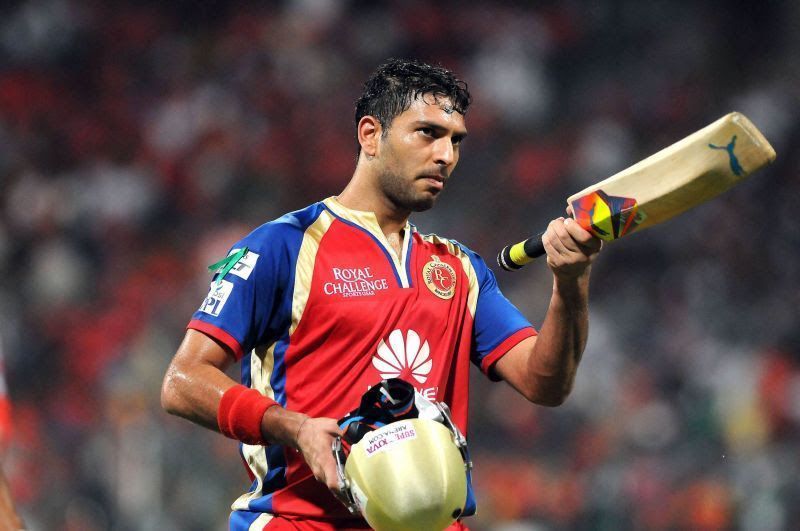 The Southpaw earned as much as 30 crores in the auctions itself in 2014 and 2015. Recovering from his fatal cancer disease, Yuvraj Singh became a hot property in the auctions back to back in 2014 and 2015. Everyone had a gut feeling that Yuvraj was back at his best and thus showed interest in buying him. Yuvraj was bought for $2.33 million (14 crores) by RCB in 2014. He scored 376 runs that season for Bangalore only to be released next year.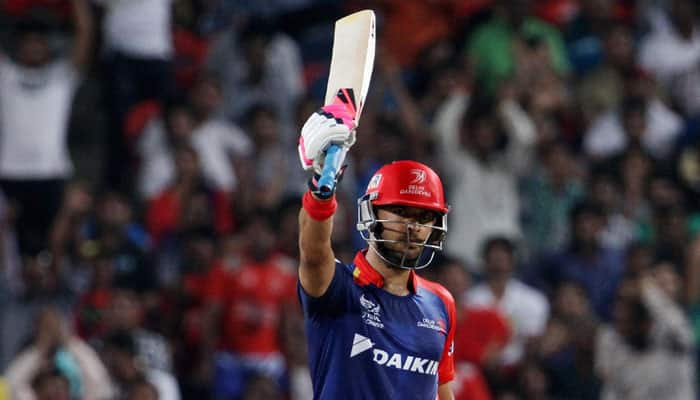 That became an opportunity for Delhi to cash him in and they bought him for as many as 16 crores. But the move failed to pay dividends as Delhi finished last that season with Yuvraj scoring 248 runs and taking just one wicket. Next season he was again released by Delhi only to be picked up by Sunrisers Hyderabad for 7 crores. Yuvraj was then finally part of an IPL winning squad in 2016. He was released by Mumbai Indians ahead of the IPL 2020 auctions.
Shane Watson (2016)- 9.5 Crores
One of the veterans of the IPL, Shane Watson was roped in by Royal Challengers Bangalore in 2016 for 9.5 crores. Watson was previously a part of the inaugural IPL champions Rajasthan Royals before. For the next two years, he rendered his services for the Challengers. He took 20 wickets in his maiden season for Bangalore as they made to their second IPL final only to lose out against Sunrisers Hyderabad. In 2017, Watson just played eight matches for the Challengers in which he couldn't quite be at his best.
Also Read: Indian Premier League 2020 Schedule
Ben Stokes [2017- 14.5 Crores & 2018- 12.5 Crores]
England all-rounder made a breakthrough entry into IPL cricket. In his very first season, he was picked up for 14.5 crores and played alongside MS Dhoni at the Rising Pune Supergiants. Stokes went on to become the most valuable player of the season with 316 runs and 12 wickets from 12 matches.
Released next year, Rajasthan Royals picked him up for 12.5 crores. However, he couldn't replicate his 2017 exploits as he scored 196 runs and picked up only 8 wickets in the next season. He is still a part of the Royals heading into the IPL 2020 auctions.
Jaydev Unadkat (2019)- 8.4 Crores
Rajasthan Royals in their lookout for a left-arm Indian pacer, invested heavily on Jaydev Unadkat in the 2019 auctions. Unadkat was sold for 8.4 crores to the Royals in what was a calculative move as per the team owners. Unadkat could take only 10 wickets in 11 matches that he played and couldn't live up to the price tag of his. Ahead of the 2020 auctions, he was retained by the franchise who decided to give him a second chance.