IPL 2020: Best Unsold XI Players after IPL 2020 Auction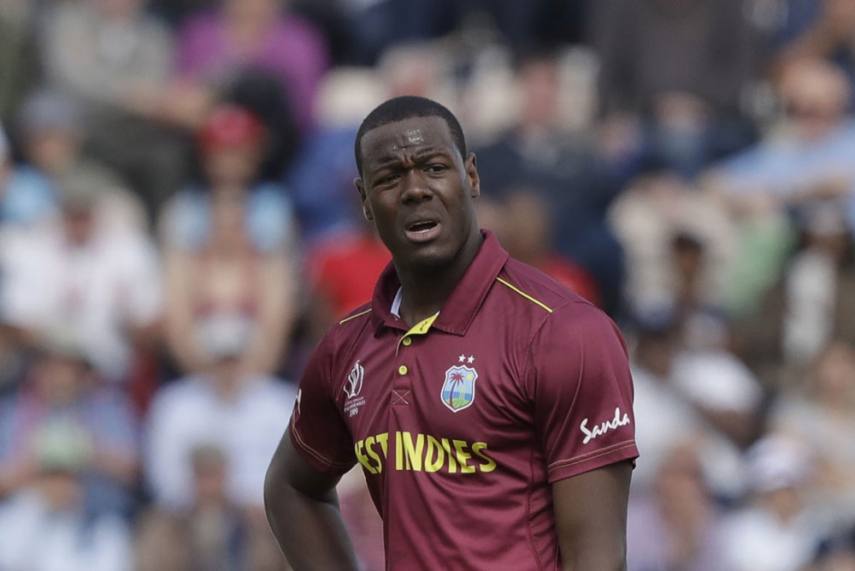 Across eight teams, there were a total of 73 slots that were available around eight teams that headed into IPL auction for the next season, i.e. 2020. Nevertheless, just about 62 players got picked and rest of the players was left with utter disappointment. This happens each year when big names get excluded for, just a few only can fit in for the role. For this year, there have been a wide range of international stars going for money. Nevertheless, there were just some who have done really well at international stage, plus even have a great record. But, sadly, they couldn't find the buyers for them. There also have been surprising names too. So what does this year's best unsold XI tell us about? To know more, read on.
Best XI Players who went unsold in IPL 2020
Colin Munro (New Zealand)
Just three players in T20 cricket international game's history has managed hitting three centuries or more. And the New Zealand opener, Munro is one of them! Munnar has a great score in T20I record striking in the excess of 160. Nevertheless, fans didn't see Munro at his best concerning IPL. He's been in the 2016, 2019, and 2018 IPL around two teams namely Delhi Capitals and Knight Riders. However, he's played 13 games & does not have good record. Hence, Munro failed to attract teams.
Mumbai Indians has had taken the pride of owning Lewis for a couple of seasons previously. However despite playing 16 games around 2 seasons, he averaged just 26.88 with a strike rate of about 131.1. A powerful striker, Lewis had a base price of about INR 1 crore.
Kadam's name might be an unexceptional one, but the way he had performed in last few seasons has undoubtedly been excellent. Making his debut for T20 last season, he has played almost 20 games as of now. However, he has an average of 49.62 score with a striking rate of 130.37. He has played a crucial role in the success of Karnataka over last few seasons. While he kept just 20 lakhs as the base price, he went unsold! Despite coming up twice in auction, his name wasn't appropriate for any franchise.
Heinrich Klaasen (South Africa)
Heinrich Klaasen would never have been a team's first go. At least, they could have appointed him as someone on latter targets. This South African stumper can strike ball big & long. His records already show it. Nevertheless, it is the inconsistency which would have cost him. Therefore, there was none who showed an interest in him. That's the reason why he went unsold in 2020 auction.
Colin de Grandhomme (New Zealand)
Grandhomme happens to be one player chipping in with bat & ball and effective in field too. He is a New Zealander who has been in good in recent past, at least that's what the record indicates. He is batting well and been New Zealand's fourth or fifth best in T20I side. This all-rounder player only played a season for KKR in 2017, and scored below-average. He also played a total of 12 games for KKR team before going for RCB. Under Kohli, Grandhomme did pretty well in the year 2018. However, his last return in IPL was up to the mark. He only acquired a score of about 46 runs in innings and did not pick wicket too. This might have played some role as Grandhomme being unsold.
This domestic player faced some hype for sometimes now. The batsman from TN was rated and appreciated highly and to do well in domestic tournaments. He had a few excellent scores in TNPLs too. No one showed interest in this player, and that marked this 24 years old player to be unsold.
It has been a surprise that Cutting is gone unsold in auction. This Australian all-rounder player is definitely the utility cricketer and at times the game-changer too. He also can get destructive in lower order & has knack to pick up wickets too. While Queensland could be an effective option, no one showed interest in him and therefore, he has gone unsold despite his base price being about INR 75 lakhs.
Tim Southee (New Zealand)
For the very first time ever since 2014, Southee does not have IPL team, sadly. It was 2011 when that he made IPL debut with CSK right before playing for RR in two consecutive years – 2014 & 2015. He was in MI for a few seasons right before returning to RCB in the year 2018. While he wasn't that good last year, he at least got decent scores. May be that's what made him go unsold!
Mustafizur Rahman (Bangladesh)
Upon rollicking start to career, Rahman seemed having lost fizz. Over some period, batsmen worked him out really well. That's the reason, the effectiveness has already reduced. Nevertheless, he has dealt with a couple of injuries too. In the year 2016, he had excellent year when picked up seventeen wickets at economy of about 6.90. Nevertheless, in the year 2017, he also played one game because of the injury and in the year 2018, he was in Mumbai Indians but he disappointingly scored. Last year, BCB didn't permit him for World Cup. And that marked him from getting unsold for this year's 2020 IPL.
It was predicted that Zampa will be going unsold however Australian leg-spinner has good record for T20. Plus, he also scored really well in IPL. As a matter of fact, Zampa had played decent and have great impact with RPS. He also took a total of nineteen wickets in eleven games. However, he could have been worth the try. Despite having decent record, it was really disappointing that he never generated interest in the franchise in auction.
It was surprising when RR decided to launch Sodhi. This New Zealand spinner did well, but failed this year. Thus, these are the best unsold xi after IPL2020 auction!