IPL 2020: 5 Blunders Made By the Franchises in the Auction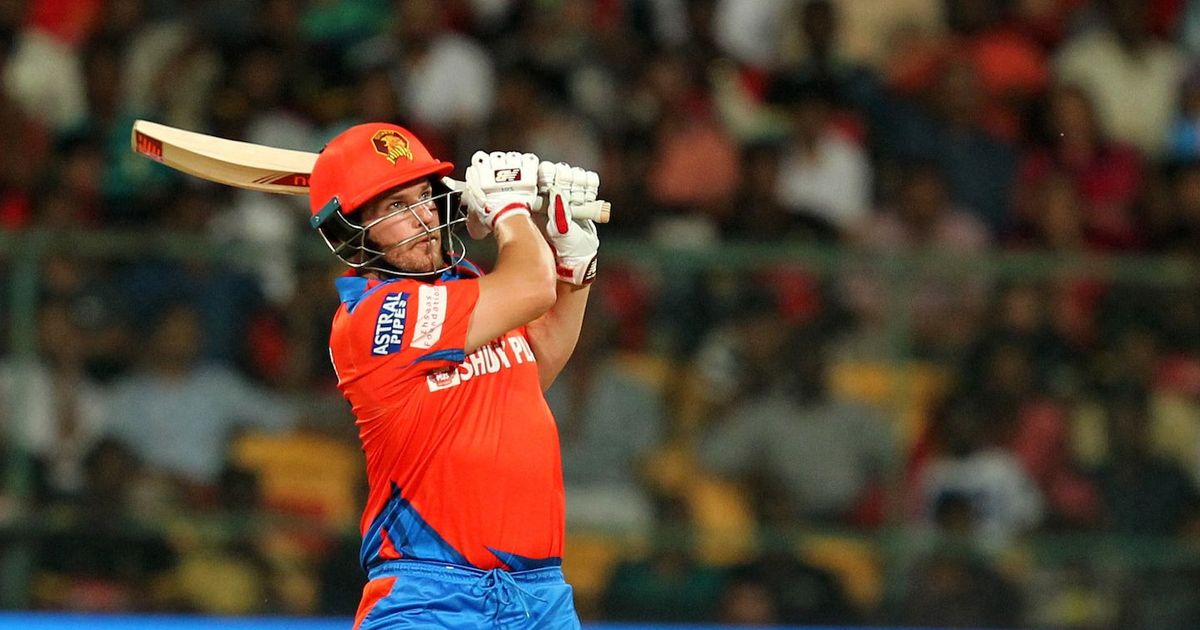 The 13th edition of the star-stacked Indian Premier League is only some four months away. Last night, the City of Joy, Kolkata, was witness to the auctions of the upcoming edition. Before the hammer went down for the sell-off to this mega-event, the franchisees need to understand the strengths and weaknesses of their teams and act accordingly. Cut down from 971 players; the 73 slots were filled up from a whopping 338 cricketers.
For this auction, the hammer went down at a fast pace, and franchises had a small window of opportunity to make their decisions. Even with some surprisingly pleasant purchases, some blunders could have been handled differently. What are they? Let's check them out.
Shay Hope Remaining Unsold at the End of the Day
Although technical master-class and Shay Hope do not go hand-in-hand, he can be very handy with the bat. In the direst circumstances, he has proven to be someone who can be a difference-maker in adverse situations. When in times of need, this 26-year old is capable of turning the tides with his hitting. Being a part of over 30 T20s, he holds an impressive strike rate of approximately 129.00. He has been a player to watch out for a while being a game-changer for the Barbados Tridents in the CPL or Caribbean Premier League.
In this IPL auction, he did not possess a base-price that would be too expensive for the franchises. He could have been a player to watch out for because of his calm and composure in pressure situations. Having only a base price of INR 50 Lakhs, it was sad to see such a potential return disappointed and empty-handed.
Aaron Finch Not Being a Part of the KKR Family Anymore
Chris Lynn was let go by the Kolkata Knight Riders not too long ago before the IPL Auctions. It implies that there is a massive hole in the all-rounder category, and to top off it all; they also let Aaron Finch slide. It is now an understatement regarding the gaping hole that KKR has in the all-rounder department. Although they had the chance, they did not jump for Lynn, who went to the Mumbai Indians at a nominal rate of INR 2 crores.
But, they had the opportunity to rectify the issue by bringing in the Aussie hard-hitter, Aaron Finch, into the mix. They even went into a tug of war for him with RCB or Royal Challengers Bangalore. However, when the bidding reached the point of INR 4.40 crores, KKR backed out from the challenge. Although, including Eoin Morgan gives the KKR batting lineup a significant boost, adding Finch would have made it a lot more intimidating,
Mumbai Indians Going All-Out for Nathan Coulter Nile
Despite Coulter Nile's impressive 36 wicket haul in 26 matches, he has not been a participant in the last two editions of the IPL. In 2017, he was last a critical player for the Kolkata Knight Riders. However, the following season saw his release from KKR. And RCB grabbed on to the opportunity to pick him up instead. Nonetheless, they later replaced him with Corey Anderson, and he has not been a deciding factor in the galore ever since. This year, with a base price of INR 1 Crore, the Chennai Super Kings and the Mumbai Indians went to an all-out war for him.
Regardless of this tug-of-war, no other franchise even tried to move a penny for the Australian seamer. In the battle of gaining the services of Coulter Nile, Mumbai Indians had to spend a colossal figure INR 8 Crores. It may be way too much, considering his off-form lately and his atrocious performance in the World Cup.
Delhi Capitals Spending Their Hearts Out for Marcus Stoinis
This Aussie has not sported the baggie green cap since this World Cup. With his cunning pace-variation and occasional firepower with his bat, this Perth-native has demonstrated some sparks that make him unique. However, he has been a man of some moments instead of being a consistent hard-hitter. So, he has not been a part of the national side recently.
All-in-all, the all-rounder has been a part of 29 matches after his 2016 debut for the Punjab side. He had an impressive outing in that edition with garnering over 450 runs and scalping 15 wickets. However, his performance did not show any improvement in the following years. As a result, he has not demonstrated any reason for which a franchise would go all-out for him.
After an unimpressive 2019 IPL outing, RCB let him go. Having a base price of 1 Crore, the Delhi Capitals chose him with an unjustified INR 4.80 Crores.
RCB Roping In Chris Morris at 10 Crores
Saving the "best" for last, the Royal Challengers Bangalore hauled in the all-rounder. The Bangalore-based team did not show top-tier performance with their previous bowling season. However, with the inclusion of Steyn into the side, it improved a bit. However, the franchise later decided to relieve him of his duties. The Virat Kohli led side has also parted ways with Colin de Grandhomme ad Marcus Stoinis. But, in the IPL 2020 auctions, it was Rajasthan Royals who opened the bidding for the bowling all-rounder. But, RCB was determined to rope in a prolific all-rounder and went to a massive 10-crore war-bid with Kings XI and Mumbai Indians.