Epoch-Defining Decade For Indian Cricket- The Rise & Establishment As A Cricketing Superpower
The game of cricket has seen teams dominating the game over a period of time. The West Indies of the 1980's was an unbeatable force with Clive Lloyd leading a bunch of matchwinning cricketers. Such was their dominance that they had already won two 50-over World Cups before even entering the decade. Australia team was another team that started dominating from the late nineties and continued it till almost 2008. In the meantime, the team won three World Cup, two alone under Ricky Ponting.
The mantle was then taken over by the Indian team in the second decade of the 21st century. During this time, they won almost everything that a team can think of. Out of 462 combined matches played in this decade, India won a total of 281 games at a win-loss ratio of 1.95 which is the best for all teams. Out of the 281 wins, 56 came in Tests, 68 in T20Is and 157 in ODIs. Most of these wins came under MS Dhoni who led India for six years in this decade.
He then passed the baton of captaincy to Virat Kohli who also looks well set to dedicate another memorable decade to Indian cricket. In this decade, India also became one of the few countries to win an ODI series in every country and became only the second team to win every series in Australia after South Africa.
Also Read: IPL 2020: Best Unsold XI Players after IPL 2020 Auction
Here is a list of the top moments in Indian cricket in the last decade which changed the definition of cricket in India and the way fans looked at the game.
2010: Sachin Tendulkar Scores First-Ever Double Hundred in ODI Cricket
The Little Master Sachin Tendulkar was closing in on the final phase of his career, when he became the first cricketer to score a double hundred in ODI cricket in Gwalior against South Africa. He broke Saeed Anwar's long-held record of 194 runs which was the highest ODI score before Tendulkar went fast his feat and ended up scoring an unbeaten 200. He was aging 36 when he achieved this feat which still remains one of the most iconic moments in Indian cricket. Very fittingly, Indian skipper MS Dhoni was at the other end when Sachin created history. At the end of his career, he said the MS Dhoni was his favorite captain he played under.
2011: India Winning the World Cup After 28 years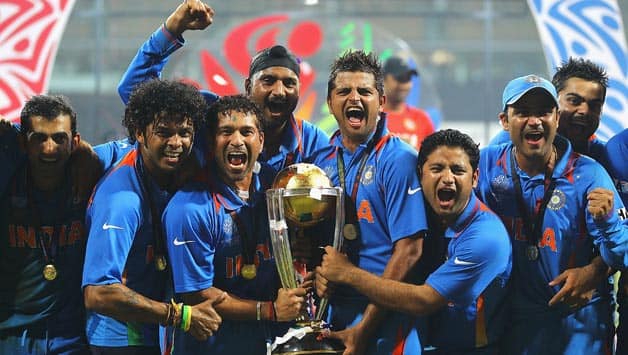 MS Dhoni hitting a six to help India win their second World Cup in 2011 remains one of the iconic moments in Indian cricket ever. India was one of the hosts of the World Cup which was held in the subcontinent in India, Bangladesh and Sri Lanka. India became the first country to win the tournament as hosts and the title win was dedicated to Sachin Tendulkar for the services he rendered to Indian cricket for 24 years. As for MS Dhoni, this was his second big win as Indian captain and perhaps his most important contribution to Indian cricket. Dhoni, who was not in good form throughout the tournament saved his best for the final at Wankhede.
Also Read: Top 3 Indian Run-Getters and Wicket-Takers in ODIs in 2019
2012: India and Pakistan Played Their Last Bilateral Series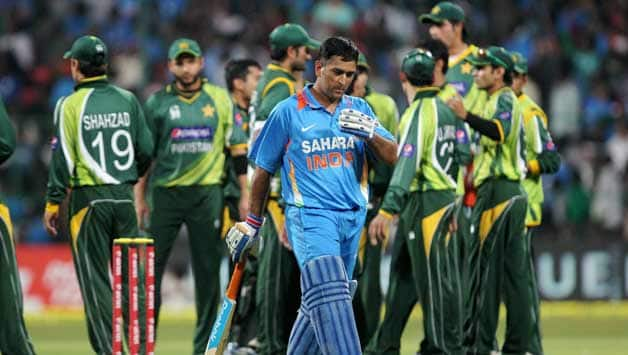 Arch-Rivals India and Pakistan played in their last bilateral series hosted by India. A three-match series was played in Chennai, Kolkata and Delhi in December. Pakistan won the series 2-1 and won their last bilateral series against India. Due to the political problems between both countries, the two countries never played any bilateral cricket since then and met only in ICC and Asia Cup tournaments. India-Pakistan rivalry still remains the most followed rivalry in the game of cricket.
Earlier that year, England registered their maiden Test series win in India as Alastair Cook and his men won their first-ever Test series in India. Kevin Pietersen played one of the best knocks played by an overseas batsman on Indian soil as he scored a magical 186 in Mumbai. Cook ended the series with 562 runs and Graeme Swann and Monty Panesar took 37 wickets in the series to cap off a memorable performance.
2013: Tendulkar's Retirement and India's ICC Champions Trophy Victory
2013 will be remembered for two reasons in Indian cricket. First, because this was the year Sachin Tendulkar retired from international cricket after inspiring an entire generation to follow the sport and even take it up as a profession. Tendulkar played his last Test which was the 200th of his career which spanned for 24 years, against West Indies at the Wankhede Stadium in Mumbai. India won the match by an innings and 126 runs as Tendulkar scored 74 runs in his final Test innings. He gave a farewell speech after the game recollecting the memorable moments of his career which left the fans at the Wankhede teary-eyed.
Before leaving the Indian fans teary-eyed due to Tendulkar's retirement, the Indian fans were gifted another ICC title by Indian skipper MS Dhoni. In a rain -truncated game, India beat England by five runs to lift their first ICC Champions Trophy title. Before 2013, Sourav Ganguly's men reach the finals of the tournament in 2002 but had to share the title with Sri Lanka. The new-age Indian cricket under MS Dhoni was really starting to take shape now with Virat Kohli, Shikhar Dhawan and Rohit Sharma forming the core of Indian batting alongside Dhoni.
Also Read: Top 3 Indian Run-Getters and Wicket-Takers in ODIs in 2019
2014: Rohit Sharma Outscores Sachin Tendulkar to Become the Highest Scorer in ODIs
The crowd at Eden Gardens was treated to some brilliant hitting from Rohit Sharma who scored 264 which remains the highest score in ODI cricket till date. Rohit outscored Tendulkar on his way to that score hitting 33 fours and nine sixes as India piled up 404/5 against Sri Lanka. This was the start of Rohit starting to hit big-daddy hundreds. He now has 28 ODI hundreds overall, three double hundreds and five scores of 150 plus. He along with Virat Kohli is truly among the modern batting greats.
2015: Australia Beat India in the World Cup Semi-Final
India were considered the favorites alongside Australia to win the 2015 ICC Cricket World Cup. They had a memorable campaign under MS Dhoni as they reached the semis remaining unbeaten in the contest. Indian fans rooted for their team as experts and pundits kept India ahead of the mighty Australians in the semi-final. However, Australia had the better of India on that particular night and the dreams of India defending their title were diminished.
Also Read: 5 Most Surprising Picks of IPL 2020 Auction
2016: Dhoni's Last Win as Indian Captain and Windies Overpowering India in World T20 Semifinal
2016 was a year of two halves in Indian cricket where one brought joy and the other sorrow. MS Dhoni led India to another Asia Cup title by beating a competitive Bangladesh outfit in the final at the Shere Bangla National Stadium in Dhaka. This was MS Dhoni's last big win as India captain as he stepped down from captaincy after India's exit in the 2016 World T20.
While the Asia Cup was the high in Indian cricket that year, their loss to West Indies in the semifinal of the 2016 World T20 was its lowest point. The Indian bowling attack stood no chance in front of the might West Indian batting lineup. The likes of Lendl Simmons and Andre Russell batted them out of the tournament with the Windies chasing down 193 needing to win with two balls to spare.
2017: Pakistan beat India in ICC Champions Trophy 2017 Final
There was a lot of hype regarding the final of the ICC Champions Trophy final in 2017 between India and Pakistan. Pakistan had never beaten India in ICC World Cup tournaments and everyone expected India to win the final against Pakistan in the Champions Trophy as well. This was also Virat Kohli's first ICC tournament as skipper. However, Pakistan outplayed India in the final which was hard to believe for the Indian cricket fans around the World. However, from a Pakistan fan point of view this was a victory of revenge. After India's loss to Windies in the 2016 World T20 semifinal, this was another low point in Indian cricket. While Kohli had become the batsman that he is today by then, his maturity as a skipper was still being questioned.
Also Read: IPL 2020: Best Unsold XI Players after IPL 2020 Auction
2018: India Crowned Champions of Nidahas Trophy in Sri Lanka
This game made Dinesh Karthik get his name etched in the history books of Indian cricket. He hit a six off the last ball of the Indian innings to help India win the final of the Nidahas Trophy. The tournament was organized to commemorate the 70th year of independence of the Sri Lankan nation. Sri Lanka the hosts of the tournament fought for the title alongside India and Bangladesh. India and Bangladesh took on each other in what turned out to be a dramatic final as Dinesh Karthik did an MS Dhoni. The win in the Nidahas Trophy final remains the most memorable memory of any Indian cricket fan who looks back on India's 2018 campaign.
2019: Another World Cup Semifinal and an Unbeaten Season at Home
India reached yet another semifinal of the 50-over World Cup in England. This time they lost against semifinal which was played over two days. This was the only blip in their otherwise memorable campaign. They were unbeaten at home in Tests, winning 12 straight series. As far as ODIs are concerned, they were an unbeatable force at home as well. They started the series by whitewashing Australia in all formats to achieve a monumental feat. After losing the World Cup semi-final, they bounce back well to win against South Africa, Bangladesh and the Windies both home and away between September to December and remained unbeaten in every series they played.