India West Indies Series 2019: India's ideal playing XI for the first ODI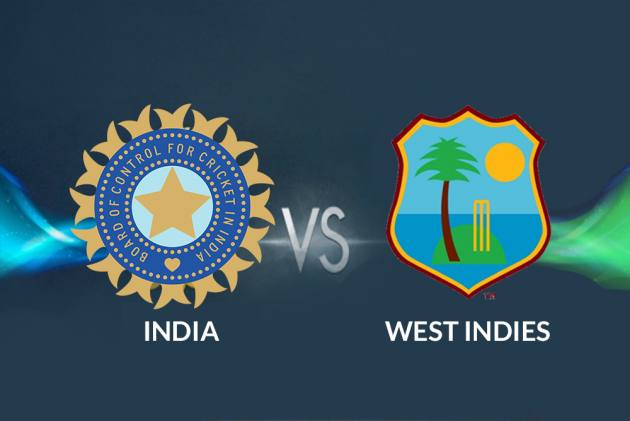 The 2019 World Cup recently got over, though we are still not completely out of that impact. Interestingly, the Indian team is soon to shift its focus to the bilateral series, which will be kickstarted a tour of the West Indies. It will comprise 3 T20 matches, 3 ODI matches, and 2 Test matches. The tour is slated to go on for four weeks, and will begin on the 3rd of August, with the two teams squaring it off in the first T20i.
The itinerary of the three-match ODI series is as follows:
1st ODI – Aug 08 (Thursday) | Venue – Providence Stadium, Guyana | Start time – 7:00 PM (IST)
2nd ODI – Aug 11 (Sunday) | Venue – Queen's Park Oval, Port of Spain, Trinidad | Start time – 7:00 PM (IST)
3rd ODI – Aug 14 (Wednesday) | Venue – Queen's Park Oval, Port of Spain, Trinidad | Start time – 7:00 PM (IST)
One can hardly deny that India could make its way into the semi-finals owing to the contributions of top-order batsmen such as Rohit Sharma, Virat Kohli, and KL Rahul. Let's take a look at the ideal order for ODI XI against West Indies:
Openers- Rohit Sharma and Shikhar Dhawan: the upcoming series will see them continuing their association at the top order. Thanks to their immense consistency in ODI cricket, they have managed to forge a number of match-winning partnerships over the last few years. In all likelihood, India will settle for this pair, despite KL Rahul being a top contender for the opening slots. This can be attributed to the sheer experience and success this duo has had in international cricket.
Middle Order- Virat Kohli, K L Rahul, Manish Pandey, Rishabh Pant: Virat Kohli will play at his regular no. 3 position which allows him to anchor the Indian innings. There are high chances of Rahul occupying the crucial number 4 batting slot. He has delivered an exceptional performance in in the IPL in recent times, and naturally, expectations would be high from him for the forthcoming ODIs. The fact that he is so versatile makes him an ideal choice for this position. The slots for Pandey and Pant will be determined on the basis of situational factors in a given match. Pant might precede Pandey if the team needs more of a fast-paced stint, while Pandey will be needed first when stability will be the bigger priority. Rahul and Pandey are expected to lend solidity to the middle order, while Pant will do his part as a finisher in the lineup.
Lower Order- Ravindra Jadeja, Bhuvneshwar Kumar, Mohammed Shami, Khaleel Ahmed, Yuzvendra Chahal: the recent World Cup witnessed quite an impressive performance by Ravindra Jadeja, which has secured his chances of gaining the position of a front-runner in the limited overs team. He is expected to add tremendous value to the team with his unbeatable fielding skills, economical bowling, and lower order batting contributions. He will be joined by Chahal in the spin department. The pace attack will be taken care of by Bhuvneshwar Kumar, Mohammed Shami, and Khaleel Ahmed.
To put it in a nutshell, the ideal XI will comprise Rohit Sharma, Shikhar Dhawan, Virat Kohli©, KL Rahul, Rishabh Pant (wk), Manish Pandey, Ravindra Jadeja, Bhuvneshwar Kumar, Mohammed Shami, Yuzvendra Chahal, and Khaleel Ahmed
About Enakshi
Tags
[wbcr_php_snippet id="21419"]