The Top 5 Bowlers of the ICC World Cup Cricket 2019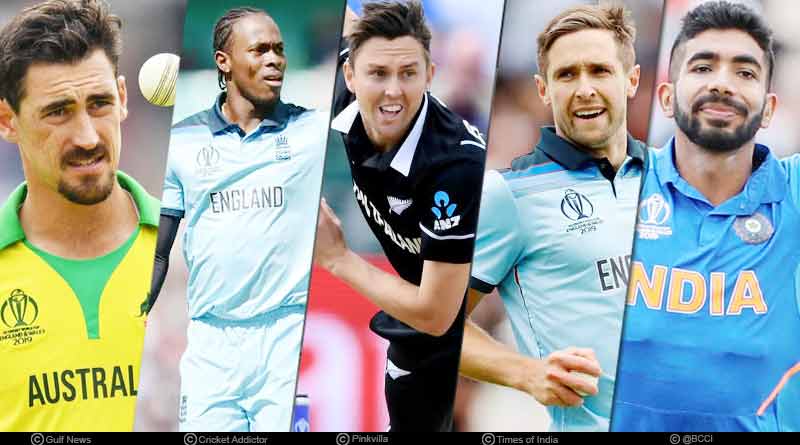 We are still not quite over the ICC Cricket World Cup 2019 hype and hoopla, right? The nail-biting moments, spectacular performances, narrow hits and misses are still very much the talk of the town, dominating our tea break talks, be it at home or work. Held in England, this year's World Cup allowed us to witness some high-quality cricket by some of the most smashing personalities of the game. When it comes to bowling, we surely got to see some ICC World Cup top players at their best; interestingly enough, the pacers turned out to be better than the spinners, and gave a hard time to the batsmen! Let's take a look at the ICC World Cup top 5 bowlers-
Mitchell Starc (Australia): Australian left-arm quick demonstrated sheer brilliance by picking up 5 wickets against West Indies. A few days later, this 29-year-old picked up 4 wickets against Sri Lanka. When pitted against England, he delivered a match-winning performance that simply 'bowled' us over. In a match against New Zealand, he managed to get 5 wickets, conceding only 26 runs. Now that was some feat indeed! In fact, he picked up 6 wickets more than any other bowler in the competition and even broke Glenn McGrath's record for most wickets in a single edition of a tournament. He surely deserves to be amongst the top five bowlers of the World Cup 2019.
Jofra Archer (England): the English fans were not quite sure of this Barbados-born cricketer's selection in the national side. However, when Archer picked up 3 crucial South-African wickets in England's first match, naysayers had to eat their own words! He continued to impress by picking up multiple wickets in the consequent matches of England against Bangladesh and West Indies. The climax was him winning the World Cup for England by defending his team's total of 15 in the super over. Besides picking up a total of 20 wickets, he also maintained a good economy rate of under 5 runs per over.
JaspritBumrah (India): ever since he ventured into international cricket, India has been counting on his bowling skillsheavily. Thanks to him, the Indian bowling attack was pretty impressive. This 25-year-old cricketer picked up wickets at crucial points of matches and was also extremely economical, as he conceded just over 4 runs per over. Dismissing 18 batsmen in 9 matches, he secured his place amongst ICC World Cup top five bowlers ranking.
Shaheen Afridi (Pakistan): though there was initially some dilly-dallying regarding his inclusion in the team, but Shaheen showed his mettle to the world, and also added a new dimension to the statistics of top 5 bowlers of ICC World Cup 2019! He picked up 16 wickets in just 5 matches, and was in excellent form against Afghanistan and New Zealand. However, he gave his best performance in Pakistan's last match against Bangladesh. Now that this 19-year old cricketer has earned a stable place for himself in the team, we can look forward to many more spells from him in the times to come.
Matt Henry (New Zealand): this 27-year-old pacer from Canterbury picked up 14 wickets in 9 matches. In their very first match against Sri Lanka, he grabbed attention by picking up 3 wickets, following it up with 3 more wickets in the following match against Bangladesh. His best performance, however, was in the semi-final against India, in which he scored over the Indian batting order by picking up 3 top-order wickets, including the one of a major batsman Rohit Sharma.