Here is a look at the 5 closest Test wins in history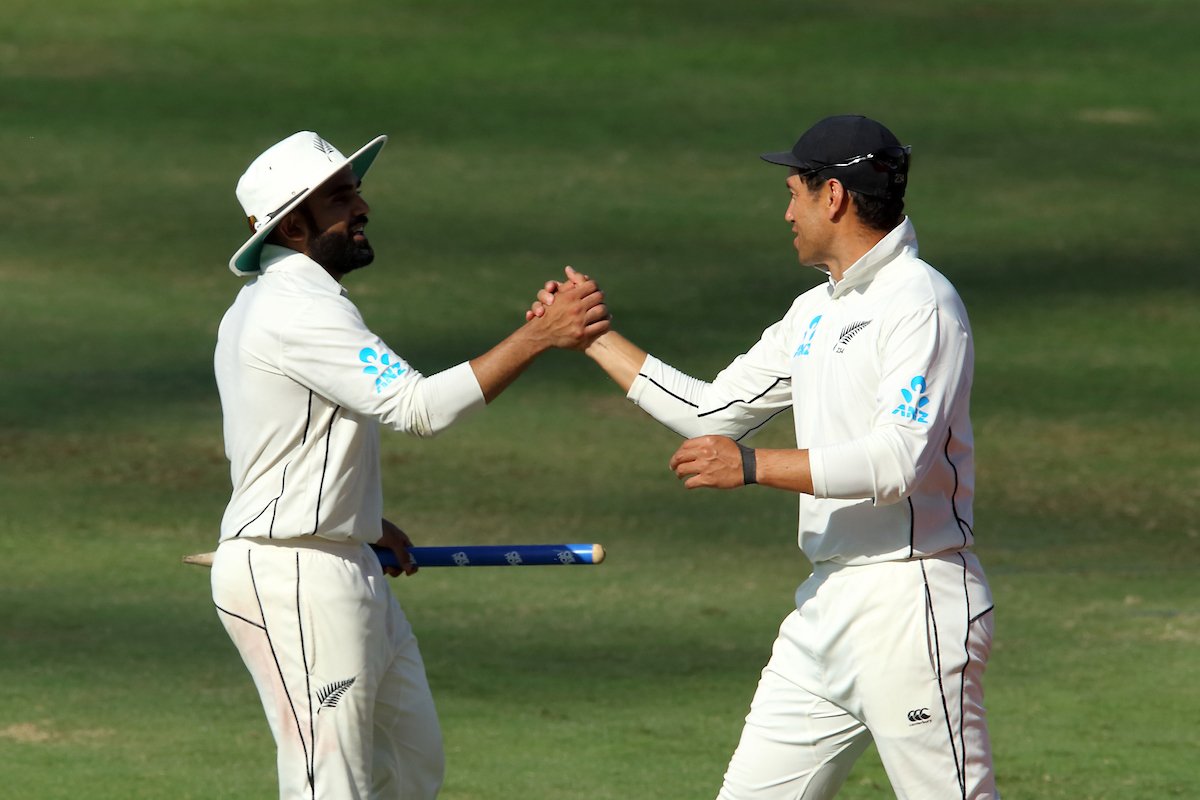 Pakistan's phenomenal 4-run loss to New Zealand in the 1st Test was one of the Test wins in history. It will be talked about for months. A thrilling Test match that had the fans rooted till the very end.
Throughout Test history, there have been similar Tests which have gone down to the wire and ended with unexpected results. Here is a look at the five closest Test victories in terms of runs.
West Indies beat Australia by 1 run, Adelaide, 1993
In the 4th match of the series, West Indies, after batting first, could post only 252 on board. However, Curtly Ambrose spit fire on a lively pitch and with a spell of 6-74 destroyed Australia's batting and restricted them to 213. With a handy lead, West Indies had the confidence of setting a good target but off-spinner Tim May's incredible 6-9 bundled them out for just 146, making Australia need 186 for victory. However, the West Indies bowlers combined to put up a spirited show and Australia fell short by just 1 run – the smallest margin of victory in Test cricket by runs.
England beat Australia by 2 runs, Birmingham, 2005
This was perhaps one of the most thrilling Test matches of this era. Leading 1-0 in the 2005 Ashes, Australia needed 279 runs for victory in the 2nd Test at Birmingham to make it 2-0. They were struggling at 175-8 and 220-9 at one point. But spirited displays by Shane Warne, Brett Lee and Michael Kasprowicz brought them within 3 runs of victory. However, Steve Harmison snuffed out Kasprowicz with a searing bouncer and England thus won the match by 2 runs under extraordinary circumstances.
Australia beat England by 3 runs, Manchester, 1902
In the 4th Ashes Test of 1902 in Manchester, England needed 124 runs for victory after Stanley Jackson's 128 and Bill Lockwood's 5-28 and 6-48 had set the tone for them earlier. Looking all set to chase the target on a pitch that assisted seamers, England crumbled as Australia's Hugh Trumble (6-53) and Jack Saunders (4-52) ran through them and eventually the home team folded for 120 to lose the game by 3 runs.
England beat Australia by 3 runs, Melbourne, 1982
Going into the 4th Ashes Test of 1982 at Melbourne, Australia led the series 2-0 and needed 292 runs in the last innings to seal the series at home. However, fast bowler Norman Cowans produced an outstanding spell of 6-77 to poke regular dents into the Australian batting and they eventually fell 3 runs short. Alan Border was the lone man standing, but his resolute and unbeaten 62 in this tense chase wasn't enough.
New Zealand beat Pakistan by 4 runs, Abu Dhabi, 2018
Chasing a relatively easy 176 runs for victory in the 1st Test against New Zealand at Abu Dhabi, Pakistan was cruising at 130-3 at one stage. However, a sensational spell of 5-59 by debutant left-arm spinner Ajaz Patel exploded broke their back and resulted in yet another infamous batting collapse by Pakistan. They eventually were bowled out for 171 and lost the Test by 4 runs.