Germany vs. France Emotional Victory"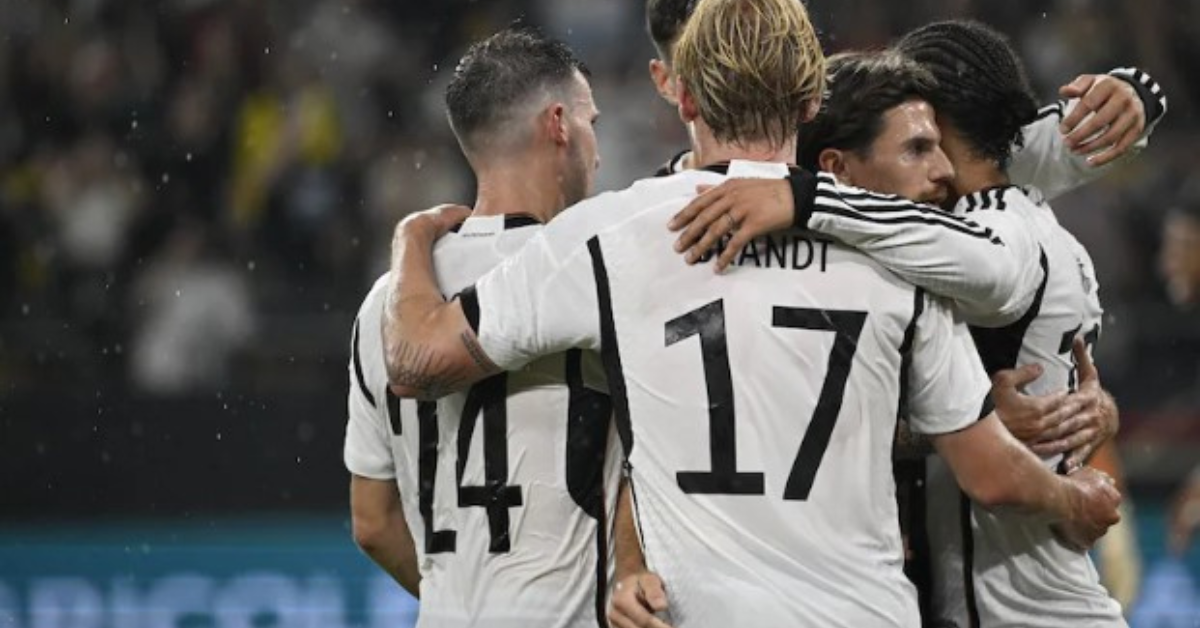 Germany vs. France Emotional Victory"
Despite the challenges of recent times, Germany found solace and an "emotional release" as they clinched a 2-1 victory against France in a friendly match held in Dortmund. However, this hard-fought win has raised numerous questions for the Euro 2024 hosts.
Normally, a fixture between Germany and France is a clash of two of Europe's proudest footballing nations, boasting six World Cups and five European Championships combined. But this time, the match had a different aura, as France lacked their usual intensity. Manager Didier Deschamps made six changes from their last game, which they won 2-0 against Ireland, and surprisingly benched star striker Kylian Mbappe.
As the match progressed, France found themselves trailing 1-0 for most of the second half. In a surprising move, Deschamps left Mbappe on the bench, even when his team was chasing the game. Deschamps later explained, "We didn't want to risk him in this game." The French manager emphasized that these changes were made with the future in mind, including leading the attack with Randal Kolo Muani, who hasn't been in top form lately.
On the other side of the pitch, Germany had its own challenges to address. The match marked their first victory since March and only the second win since their disappointing group stage exit at the Qatar World Cup. The interim coach, Rudi Voeller, referred to this victory as an "emotional release." He emphasized that what he appreciated most was the positive energy brought onto the field. Voeller stated, "It's not just about the result, but the style and manner of the performance."
Veteran Germany striker Thomas Mueller, making his first start since the Qatar World Cup, scored just four minutes into the match. Mueller described the win as an "emotional liberation" for his team but also reminded everyone that there's still a long way to go. He cautioned, "It was fun, but we don't need to overstate it."
One of the first tasks for Germany is finding a new manager. Interim coach Voeller reaffirmed his commitment to step down after the game. Voeller, who last coached at any level in 2005, shut down speculations that he might stay in the top job, saying, "Ideally, we'll have it done before the next international break." He also emphasized the importance of hiring a German-speaking coach.
Voeller spoke highly of his predecessor, Hansi Flick, particularly for selecting Brighton's Pascal Gross, who made his debut for the German national team at the age of 32. Gross came on as a substitute midway through the first half due to an injury to captain Ilkay Gundogan, and Voeller praised his performance, saying, "It was his idea and a wonderful decision to invite Pascal Gross, who many didn't know at all."
Germany, as the hosts of Euro 2024, have a busy schedule ahead. Their next fixtures are against the USA and Mexico during October's American tour, and by then, they are expected to have a new manager in place. The Euro 2024 hosts will be eager to address their recent challenges and continue their preparations for the upcoming tournament.
For more related updates visit our official website .
By- Sahiba Suri