Franchise Owners "Unhappy" With Sourav Ganguly's Suggestion of Truncated IPL 2020
BCCI President Sourav Ganguly hinted at hosting a truncated IPL 2020 after the tournament was postponed as a preventive measure against Coronavirus fears on Friday, March 14. He further suggested on cutting down the number of games in IPL 2020 as well. However, this decision from the BCCI chief has not gone down well with some of the franchise owners, who are keen on having a full tournament.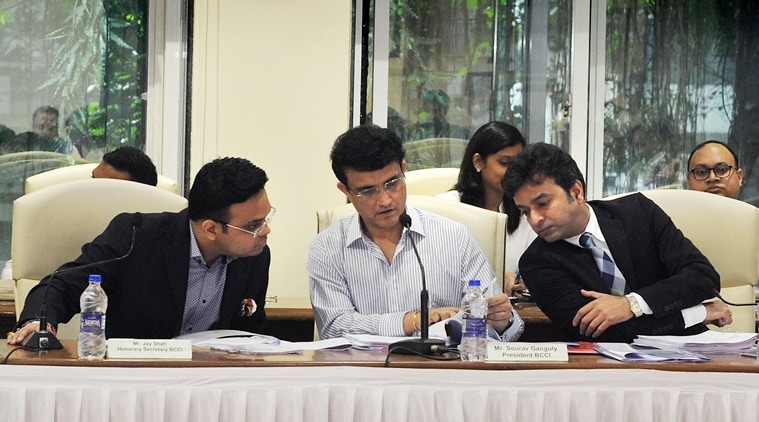 They further suggested the BCCI to follow the 2009 IPL template. The season was held in South Africa with general elections being held in India. Back then, the tournament was completed inside 37 days as the dates clashed with the general elections in India. The IPL 2009 had started on April 18 and the final was played on May 24. A total of 59 matches had been played. Back then, the knockouts, after 56 group league fixtures, had two semifinals followed by the final. With two Qualifiers and an Eliminator, knockouts now have just one additional game.
Also Read: IPL 2020 Likely To be Truncated: BCCI President Sourav Ganguly
On Satuday, Sourav Ganguly spoke on having a truncated IPL 2020 after a meeting with the top BCCI officials and the franchise owners as well. "It (a truncated IPL) will happen, because if it is April 15, then it in any case 15 days are gone, it has to be truncated. How truncated, how many games, I can't say at the moment. Until April 15 there are no visas (for foreign players)", Ganguly said.
Meanwhile, one of the franchise officials suggested the BCCI to follow the 2009 template instead of shortening the tournament. "We had an instance of holding the IPL in 37 days in South Africa. Fingers crossed, if the situation improves, we can follow that template. There's no other window for the IPL, it has to happen in April-May. Hopefully, with summer approaching and a rapid rise in temperature, if we can start by April 20, we still might work on a full IPL," the franchise official said.
Alternative Options to Prevent Truncated IPL 2020
From fewer venues, to teams being divided into two groups, to increasing the number of double-headers to the availability of foreign players, everything was discussed on Saturday.
"Safety is most important. We will continue to monitor the situation. (Today) we met with them (franchise owners) to tell them how it can happen and where do we stand at the moment. At the moment, it is just postponed. We will assess it (the situation). It will be reassessed every week," Ganguly said.
Also Read: IPL 2020 Postponed to April 15 Amid Coronavirus Outbreak Concerns
The BCCI has for now decided to play the waiting game and keep a track of the situation by a process of weekly updates.