Everything You Need to Know About International Cricket's Return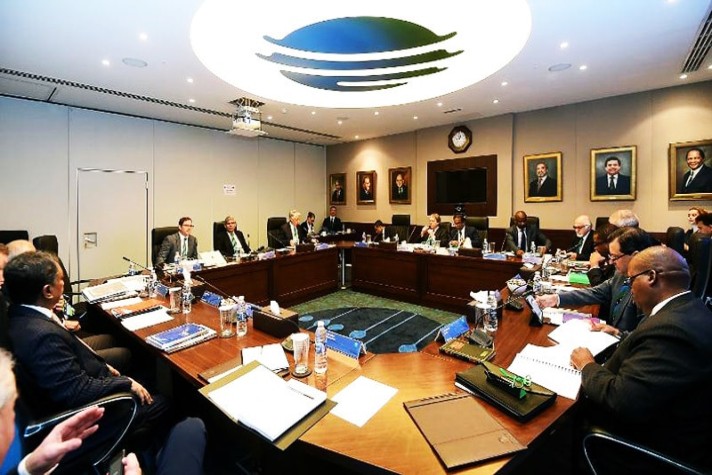 3 Test matches, 20 days, 2 venues and a bio-secure environment and cricket is finally set to make a comeback 4 months after cricket, and pretty much everything else, was 'cancelled' due to the coronavirus pandemic.
England is leading the way and bringing international cricket back this July, with a 3-match Test series against the West Indies. But with nearly 3 lakh cases and almost 2000 new positive cases everyday, how is the ECB planning to pull off this series?
Well, let's start with the 'When' and the 'Where' of this series.
England vs West Indies – A 3 Test Series
The series opener will be at the Rose Bowl on the 8th of July after which the teams move to Old Trafford which will host the second and final fixtures starting 16 and 24 July.
While the Test series itself lasts just 3 weeks, the West Indies team will be in the country for a total of 7 that includes an entire month before the series-opener. Jason Holder's squad in fact is slated to land in the UK on 9 June in a charter flight, after undergoing covid tests in their home country, and will head straight to Old Trafford which will be their base for the next 3 weeks. They will quarantine and then train there before moving to the Rose Bowl one week before the first Test.
Who Is Selected to Play?
West Indies have named a 14-man squad along with 11 reserve players while England have named a 55-man training group with most players having started training over 2 weeks back. The ECB is expected to announce a final squad of 30 that will then stay together till the end of the series.
But Why So Many Players?
An obvious question that may come to mind now is: 'why are there so many players in the squads'?
Why increase the squad size from the regular 15 to almost double specially when the idea is to contain numbers in a bid to try and avoid exposure?
The answer can be found also in the 'How'.
How is England Planning to Pull off This Series?
While England has managed to 'flatten the curve' and the worst seems to be behind them, they still do have nearly 2000 new cases everyday. The lockdown has still not been fully eased and life is far from back to normal.
So how in the middle of all that is the ECB planning to host a cricket series? 'Bio-secure' is the word being used for the pretty expansive plans the board has put together for the safety and security of the players and all others involved in the series.
A 'bio-secure' bubble is going to be created around everyone and once they enter – after undergoing covid tests– they only exit once the series is over. There will, thus, be no dinner outings or interactions with fans, just hotel – practice – hotel – match. The two venues that have been selected for the series – Rose Bowl and Old Trafford – have been picked as both have hotels on site or nearby and could thus eliminate the risk of exposure to anyone outside the bubble.
All matches, of course, will be played behind closed doors and the entire series is still subject to UK Government clearance.
All On Board?
Just a day before West Indies land in England to officially get the tour underway but Jason Holder's not travelling with his entire first-choice team. Three players requested to be allowed to not travel for the series, due to health concerns and concerns about their family.
Darren Bravo, Shimron Hetmyer and Keemo Paul declined to be part of the Test squad and Cricket West Indies (CWI) chief executive Johnny Grave told ESPNcricinfo: "Keemo Paul is the sole breadwinner in his entire household and wider family," Grave said. "He was really concerned if something happened to him how his family would cope."
"He wrote a personal note to us to explain it was with a heavy heart that he had decided not to tour but that he just didn't feel comfortable going to England. He wrote passionately about how hard a decision it was for him and how much he loves playing for West Indies, but with consultation with his family he doesn't feel he can leave them and doesn't want to go on the tour," he added.
Hetmyer, according to CWI chief executive, said that he "didn't feel comfortable from a safety point of view, leaving his home, leaving his family and heading over to England".
Grave said as far as Bravo, the latter said he was concerned about the situation in the UK, where over 2.70 lakh coronavirus cases have been reported till now.
Source: The Quint