Daniel Oyetunde's Journey to Arsenal's Academy"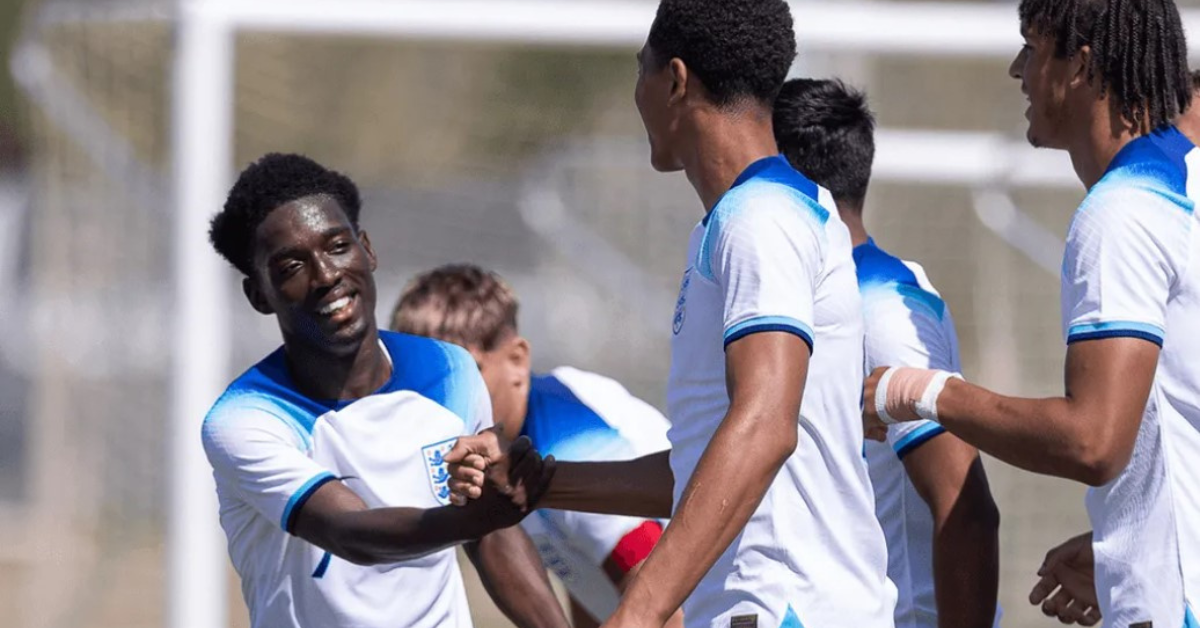 Daniel Oyetunde's Journey to Arsenal's Academy"
Amario Cozier-Duberry had a productive international break, playing twice for England's under-19s. In a match against Germany, they were beaten 1-0 and lost the friendly 5-3 on penalties. Cozier-Duberry scored from the spot in the shootout. In another game against Switzerland, he played 71 minutes and scored the opening goal in England's 4-2 win. Switzerland won the penalty shootout 6-5, but Cozier-Duberry also got an assist for England's fourth goal.
Lino Sousa was also involved in both games, playing 65 minutes against Germany and coming on in the 72nd minute against Switzerland.
England's Under-21s went to the top of Group F in the UEFA U21 Euro qualifiers following Monday's 3-0 win against Luxembourg, with Charlie Patino coming on in the 84th minute.
As for the under-18s, Myles Lewis-Skelly played 75 minutes of England's 2-0 Tournoi International defeat against France in Limoges on Wednesday. He also got 90 minutes in Sunday's 2-1 loss against Portugal.
Elsewhere, Chido Obi scored during Denmark Under-17s 3-1 friendly defeat to Italy, while Michal Rosiak came on at half-time for Poland Under-19s in their 1-0 loss against Denmark. He also played 70 minutes of Sunday's 2-0 win against Sweden.
Daniel Oyetunde discusses his earliest football memories, signing for Arsenal, and developing under older players. He grew up in the Waltham Abbey area near Enfield and was a Chelsea supporter. His earliest football memory was the 2012 Champions League semi-final between Chelsea and Barcelona, where Torres scored the iconic goal. He looked up to Didier Drogba and Thierry Henry.
At the age of six, he joined his first Sunday League team and played up front for his school team. The move to Arsenal came about when he was in Year 9. After a successful trial, he was offered a contract at the club.
Oyetunde scored his first Arsenal goal in a north London derby against Tottenham, where they won 2-1. He recalls the nerve-wracking moment leading up to finding out his scholarship decision, which he eventually received.
Daniel Oyetunde's journey from a young Chelsea fan to a promising talent at Arsenal is filled with memorable moments and achievements.
For more related updates visit our official website .
By- Sahiba Suri