Cricket Australia declines to lift the imposed bans on the tainted trio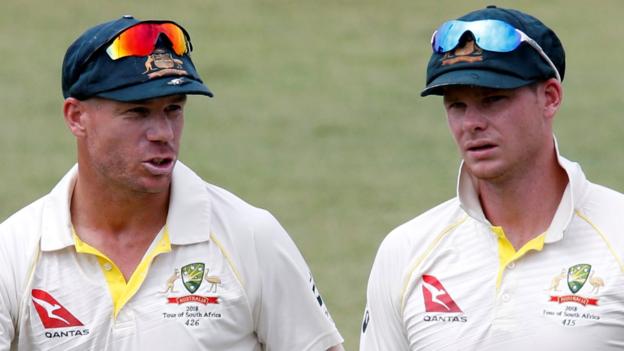 Cricket Australia (CA) shut doors on the early return of the banned trio as they dismissed the plea presented by Australian Cricketers' Association (ACA) for altering the duration of the imposed bans. The verdict ends the chances of Steve Smith, David Warner and Cameron Bancroft returning early to cricket and will have to serve the full punishment.
JUST IN: CA Board reaches unanimous decision on banned trio, writes @ARamseyCricket: https://t.co/BYTDoXbp9E pic.twitter.com/pQog4vKSfP

— cricket.com.au (@cricketcomau) November 20, 2018
The unfortunate ball-tampering incident which occurred in March 2017 in the New Lands Test, Cape Town resulted in severe bans on the trio involved. Australian captain Steve Smith and vice-captain David Warner each were banned for a year while the opener Cameron Bancroft was suspended for nine months.
The ACA, however, in the light of the review by Ethics Centre called for the suspension to be immediately lifted and requested the three players to be allowed to resume their careers. One of the findings in the review pointed to the fact that CA's 'win-at-all-costs' mindset led to such on-field behavior.
CA Board members discussed the matter in a great length once again and decided the imposed bans shall stand as it is. "The Cricket Australia Board has carefully considered all elements of the ACA submission and has determined that it is not appropriate to make any changes to the sanctions handed down to the three players," stated the interim chairman Earl Eddings.
Eddings further added, "The original decision of the Board to sanction the players was determined after rigorous discussion and consideration. CA maintains that both the length and nature of the sanctions remain an appropriate response in light of the considerable impact on the reputation of Australian cricket, here and abroad. Steve, David and Cameron are working hard to demonstrate their commitment to cricket and have our continued support to ensure their pathway to return is as smooth as possible."
The chairman also made clear that the Cricket Australia Board does not intend to consider further calls for amendments to the sanctions. The ACA also responded to the rejection of their plea. "While the ACA respectfully disagrees with CA's decision, it is accepted. The ACA regards CA's decision as disappointing. It remains the ACA's view that a recalibration of these sanctions would have been a just outcome. The ACA has done all it could in support of our submission, and now considers the matter closed, " the ACA said in a statement.
The standing decision allows Bancroft return to Australian cricket on 29th December while Smith and Warner will have to wait until 28th March 2019 to don the Australian uniform.