Cricket action returns as QCA set to stage Asian Communities T10 event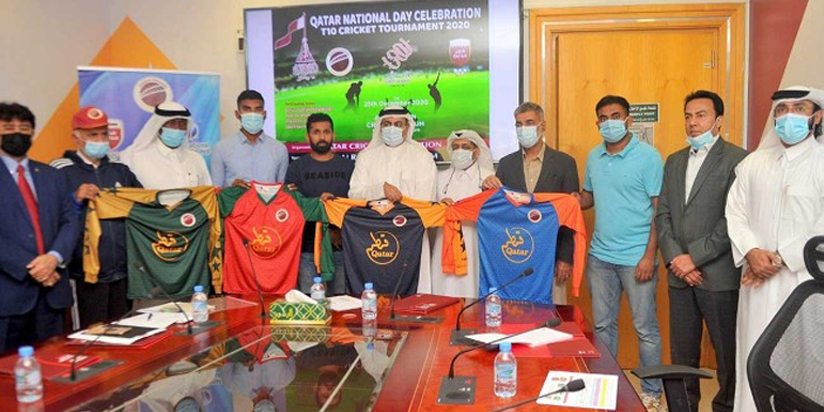 The Asian Communities T10 Cricket Tournament, organized by the Qatar Cricket Association (QCA), will take place at the Asian Town Cricket Stadium on Friday.
The event will see four teams, representing the communities of Pakistan, India, Sri Lanka and Bangladesh, in action in celebration of the Qatar National Day.
This was revealed at a press conference, attended by Yousef Jeham Al Kuwari, President of the Federation, Abdullah Aman Al Khater, QCA General Secretary, Isa Al Yaqoub, Director of the Public Relations Department, representatives of the participating teams, and the official sponsor of the tournament, Urdu Radio.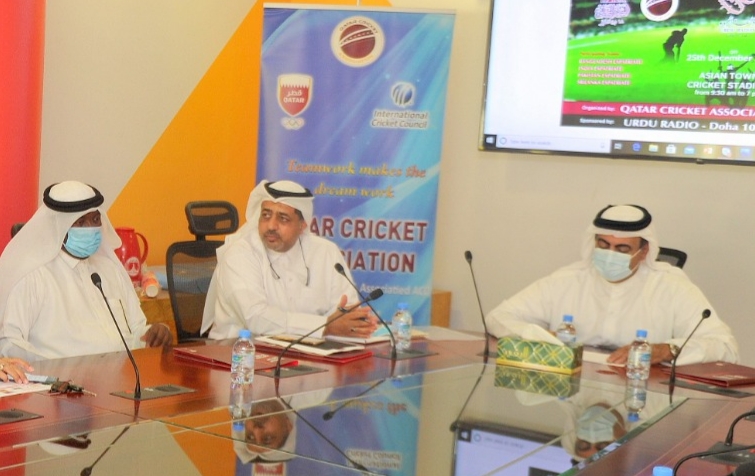 QCA President Al Kuwari said that he is very happy to witness the launch of the tournament on the Qatar National Day after a long hiatus due to the COVID-19 pandemic. Al Kuwari said that the return of cricket is a great reason for celebrations, and a large crowd is expected to be present at the venue on Friday, especially since cricket is so popular among the Asian communities.
Al Kuwari added that all precautionary measures and COVID-19 preventive measures will be implemented in cooperation with the Ministry of Public Health with all players, participants and support staff members subjected to a virus tests, to ensure safety of everyone.
The competitions will begin at 9:30am with the final expected to finish around 8:00pm.
Al Kuwari emphasised that all fans will have to adhere to social distancing, wear a mask and show the green status of Ehteraz application at entrance.
Four teams consist of expatriates from Pakistan, Bangladesh, India and Sri Lanka are competing in the tournament. Al Kuwari pointed out that the participation in this edition was limited to just four teams due to the present situation, but the number of teams will increase in the next year. "There will be participation from foreign teams as well as international stars next year,"Al Kuwari said.