Cheteshwar Pujara's 123 v Australia may be the defining moment of his career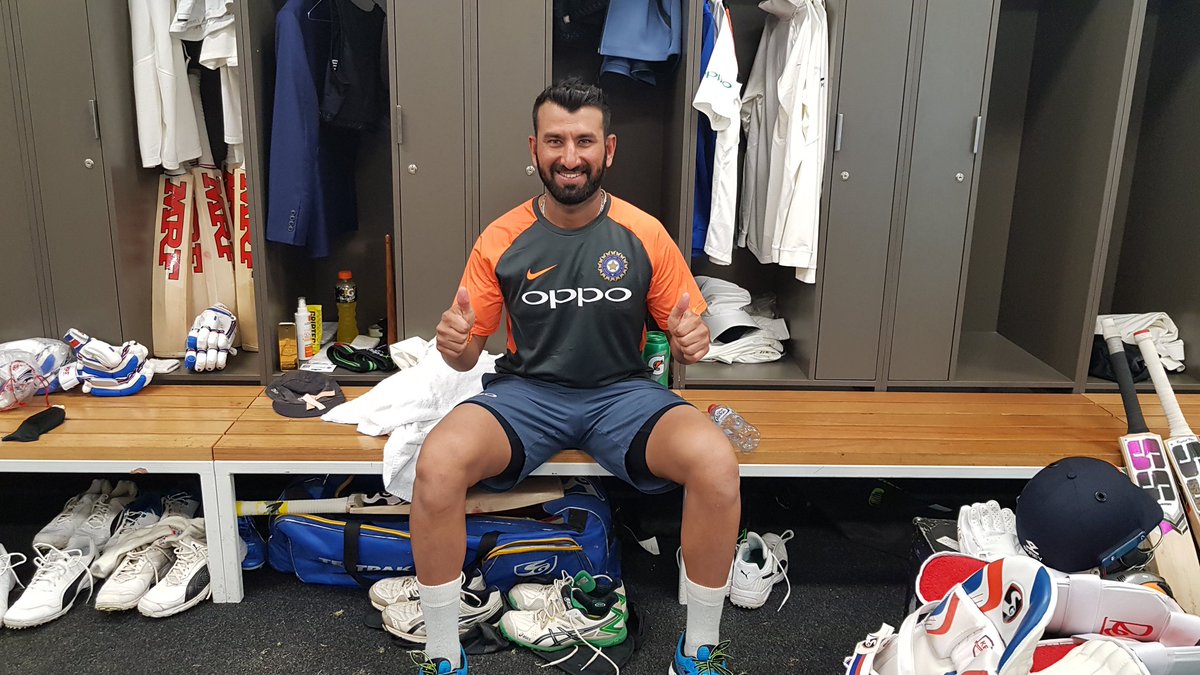 Before the start of the 1st Test against Australia, Indian Test batsman Cheteshwar Pujara averaged 33.50 in Australia and his overseas record, excluding West Indies and Sri Lanka, was 1172 runs in 21 Tests at an average of 29.30.
Pujara has struggled overseas for a while now. But his magnificent 123 in the 1st Test at Adelaide has given him an opportunity to reset things and become the backbone for India in overseas Tests that his team so desperately wants him to be.
A gold standard of Test match batting
Pujara has often been derided and mocked for his ultra slow approach to batting. Even in this innings, Pujara was stranded at 11 off 73 balls at one point. And it appeared he was driving himself into a shell and putting immense pressure on his partner, Rohit Sharma. However, after grinding it out, Pujara finally began to open up. Before long, he was driving, flicking and cutting with confidence.
As the wickets kept falling, Pujara increased the tempo and got some valuable runs for India. He was eventually dismissed via a remarkable direct hit for 123 – his 16th Test hundred and first in Australia. He consumed 246 balls in his stay and hit 7 fours along with 2 sixes.
This knock by Pujara was the absolute gold standard of Test match batting. He dug in and showed remarkable perseverance when the goings were tough and reaped the benefits of getting accustomed to the wicket. More than anything else, his knock gave India a decent total on the board after they were looking in shambles at the point.
A career-redefining knock
With this superlative effort, Pujara must have gained immense confidence. His hundred came under trying circumstances, against a very good bowling attack and on an overseas pitch on the first day of a significant tour. If he can take the best out of this performance then it has the potential to transform Pujara's overseas record.
As the No.3 of the Test team, Pujara is India's most important batsman after Virat Kohli. With him in form in overseas Tests along with Kohli, India can really take the next step as a Test team. It would be interesting to watch how Pujara goes from here and if he can actually make this hundred a career-defining moment.