Caribbean Premier League 2019: 5 International Cricketers to watch out for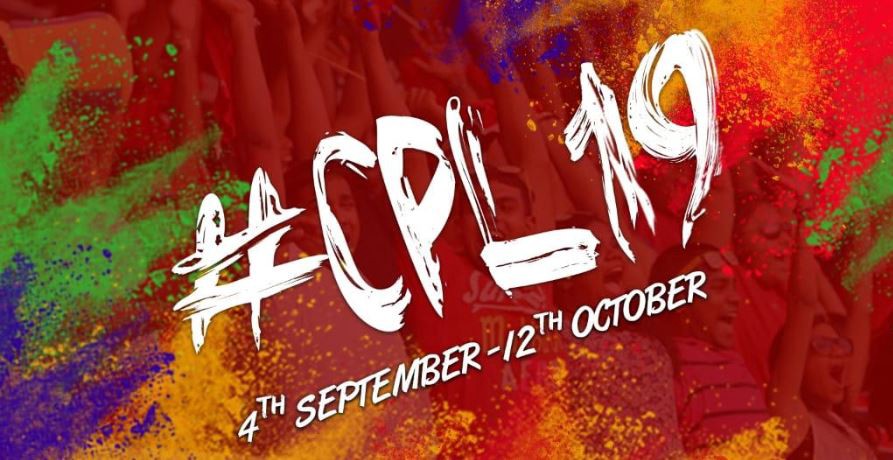 Since the Caribbean Premier League 2019, is just around the corner, this article gives an overview of the 5 international players whom you must watch out for this time. All these players are at the top of their game currently, and are expected to turn some heads during the tournament for sure.
5 International Players to watch out in Caribbean Premier League (CPL) 2019:
Alex Hales: English batsman Alex Hales has joined the Barbados Tridents this time, and he is being counted on to bring the Tridents up from their disappointing position on the league table last year. All the fans of the Tridents have their hopes high as Hales has been in a great form in T20s recently, and if this continues during the CPL, then you better are prepared to see some impressive innings and explosive shots from his end which is bound to amaze you.
Colin Munro: Recently awarded with a central contract for the cricketing season of 2019-20, Colin Munro has been turning heads with his incredible innings. In the last season of Caribbean Premier League, Munro had scored the highest number of runs (576 runs in total) while representing the Trinbago Knight Riders and is expected to be a great asset for the defending champions this year as well, in spite of having to miss the first three matches of the tournament (where he will be replaced by Lendl Simmons) due to commitments of the South African team. Munro has been holding a very impressive reputation in the T20 format over the past few years. This reflects likewise in his selection in the T20 XI of the year of 2018 by CricInfo as well as the selection as the International Men's T20 Player of the Year Award in the annual New Zealand cricketing awards.
Rassie van der Dussen: Joining the St Kitts & Nevis Patriots, this South African batsman will be playing his first season of the Caribbean Premier League 2019. Dussen, much like Munro, was also recently awarded a central contract for the season of 2019-20 by the cricket board of South Africa. Moreover, he was also declared to be the International Men's Newcomer of the Year by Cricket South Africa in their annual award ceremony. Dussen is best known for his impressive ODI batting career which boasts of an average of 73.77 and a total sum of 664 runs in just 18 matches (with a top score of 95 and seven half centuries), which also reflects accordingly in his T20 career, for which he has scored 253 runs in seven matches so far. Although South Africa's performance was rather disappointing in the recent 2019 ICC Cricket World Cup, Dussen did stand out for his performance as both a batsman and a fielder.
Shadab Khan: This Pakistani cricketer has taken the world by his bowling performance and his irresistible charm. At the age of just 20, he is one of the top performers in the Pakistani cricket team. Even in spite of his illness during the recent 2019 ICC Cricket World Cup, he played a few of the latter matches for his team and also managed to take his 50th ODI wicket (52 wickets in total in only 38 matches) in a match against South Africa. Since the year of 2017, Khan has been representing Trinbago Knight Riders in the Caribbean Premier League, and has been instrumental in the team's victories. This year too, fans are not expecting anything different.
Thisara Perera: This all rounder from Sri Lanka is all set to join the St Lucia Zouks, who ended fifth on the league table last year. Therefore, their fans are expecting a lot from the new recruits this time, and Perera is not one to disappoint. Perera is a hard hitter (who is also famous for hitting 35 runs- the second most expensive ODI over in the history- in a match against South Africa in 2013) who comes to bat towards the end of the game and scores high in the end overs, which is certainly a talent to bank on in a nail-biting T20 match. Besides this, he is also a formidable right arm medium-fast bowler and has an impressive record when it comes to bowling- 51 wickets in 79 matches, with a bowling average of 31.92. Thisara Perera holds many records for the Sri Lankan team as a successful finisher, and was recently selected for the Rest of the World XI against West Indies in 2018.
Also Read: Caribbean Premier League 2019 Points Table
The list is of course not exhaustive. Every sporting league holds some surprises within itself, and this will not be an exception. However, these five players are most likely to deliver some power packed performances in the 2019 Caribbean Premier League, so watch out for their games without fail.