BPL 2019-20: Top 5 Bangladesh players who are looking forward for national comeback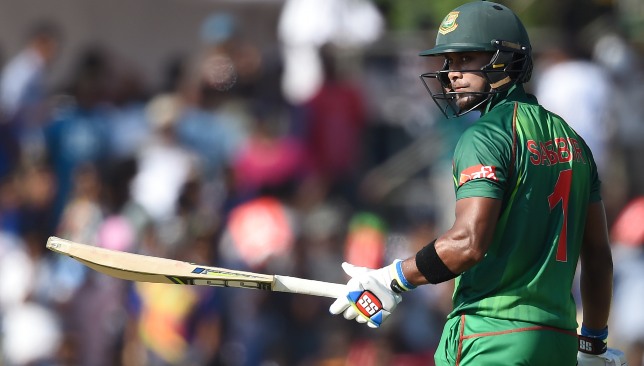 The cricket team of Bangladesh has been facing difficulties in taking part in T20 international tournaments. The primary reason for this situation is that the team is facing a shortage of skilled players at crucial positions and has not been able to find a settled lineup that can compete at the upcoming T20 World Cup in Australia. There are still chances for several players to make a comeback into the side in the near future.
Several players will be eyeing this opportunity in the upcoming Bangladesh Premier League (BPL) and here are 5 players who can be in the reckoning for a place in the national team once again.
5 Players of Bangladesh who can make National Comeback
Sabbir Rahman: Sabbir Rahman is a player with great potential though he needs to prove his ability by playing his best in the BPL. He debut in February, 2014 and since then he has played 121 matches. The 28 year old has 18 fifties and not only that he had a century last year against New Zealand though he needs to show more capabilities to make it to the national team. The reason is on the last T20I he only scored 15, 24, and 1 and after that miserable performance he was dropped from the team. In the upcoming BPL season he will be playing for the Comilla Warriors and that could be his pathway to T20I.
Rubel Hossain: Pace bowler Rubel Hossain has been dropped from the team for a while. He has been dropped due to his lack of competence for many leading international tournaments. Although the selectors are eyeing him for ODIs, he has been irregular in the T20I and Test Teams. But in the upcoming BPL he will be playing for Chattogram Challengers and this could be a doorway to the national team once again.
Taskin Ahmed: The 22 years old will be seen playing for Sylhet Thunder and has been known for his speed. Earlier he has taken 22 wickets in 12 matches and his bowling average is 14.45 soon. He was dropped from the New Zealand tour. After that due to his injury he could not make it to the best 11 for World Cup. He last played for Bangladesh in 2018 so the Dhaka born fast bowler is looking forward to returning to the national team coming back to the squad by giving his best efforts in the BPL.
Najmul Hossain Shanto: He debuted in international cricket, representing his country in T20I but due to his poor performances, could not cement his position in the lineup. Although in November he scored 22, 94, 59, 59, and 46 for Bangladesh Emerging XI back to back. The 21 years old will be seen playing for Khulna Tigers and recently he scored 138 runs as well. In BPL, his best performance was 48 runs off 35 balls in a good effort.  In order to confirm a place in the T20I squad, he needs to put up better BPL performances.
Ariful Haque: The only specialist all rounder in Bangladesh is Ariful Haque. This out and out all rounder made his debut in November last year in T20Is. He played 9 matches and scored 59 runs. He was dropped out of the national team due to bad performances but saved his best for the NCL. In the upcoming BPL, he will be playing for Dhaka Platoon.
It is evident from the above facts and figures about five promising players that the upcoming BPL season can turn into a screening test for the Bangladesh T20I squad.