"Boult's Roar Returns: Kiwi Pace Ace Ready to Ignite ODI Series After Year-Long Hiatus"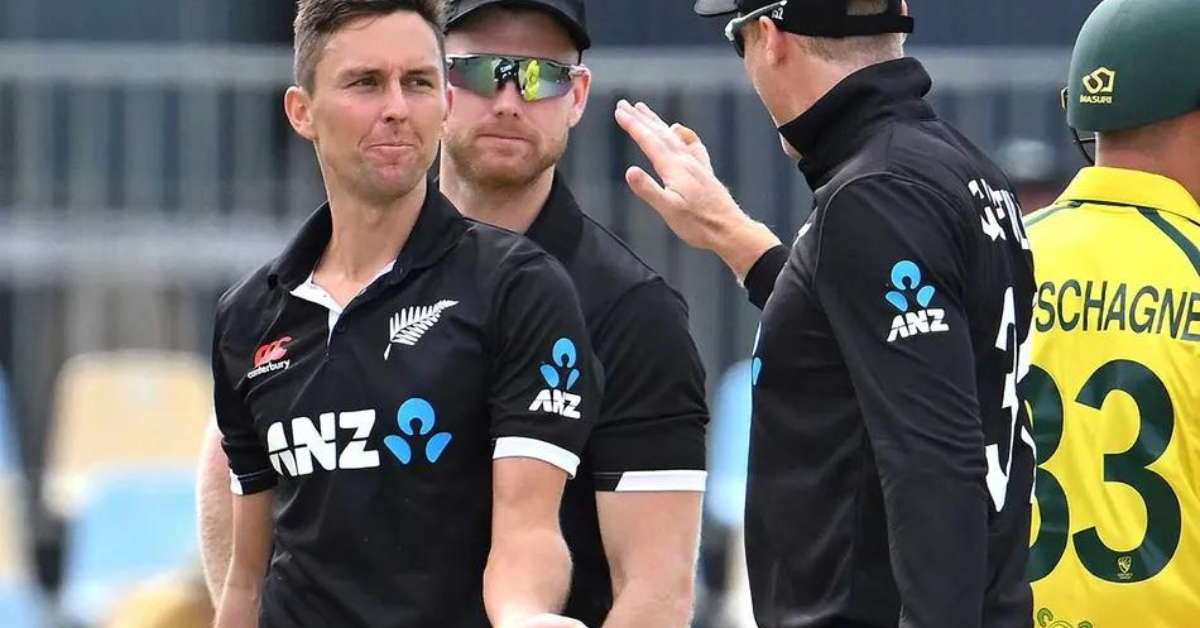 Hold your breath, cricket enthusiasts, for the whirlwind is back! Trent Boult, the left-arm dynamo, stands on the cusp of a triumphant return to the one-day international arena, after a nearly year-long hiatus. New Zealand's 15-player squad for the much-awaited ODI series against England is now graced by the fiery presence of Boult, infusing anticipation and excitement into the cricketing cosmos.
The 34-year-old pace maestro, who opted out of a national contract last year, had been absent from the format since the bitter 3-0 series defeat to Australia in Cairns back in September. Yet, Boult's resurgence couldn't be timed more perfectly, as he gears up to showcase his mettle in the lead-up to the impending World Cup.
The captivating journey begins anew in Cardiff on September 8, where Boult will embrace the challenge and shake off any lingering rust as he prepares to paint the canvas of cricketing glory.
In a harmonious duo of resurrection, fellow speedster Kyle Jamieson joins the fray, his recovery from back surgery adding an extra layer of excitement. Coach Gary Stead, exuding enthusiasm, shared, "We're delighted to include Kyle in this squad alongside his earlier selection for the T20 squads to play the UAE and England." The coach also hailed Trent's return, acknowledging the seasoned warrior's preparation for the World Cup in India.
Amidst this exhilarating lineup, all-rounders Mark Chapman and Jimmy Neesham step back momentarily, awaiting the joyous arrival of their first children. The absence of these stars, however, opens the door for others to shine and carve their mark.
As the cricketing saga unfolds, New Zealand's World Cup squad announcement in early September looms on the horizon, further infusing the season with excitement. An extended T20 squad, locked and loaded for a duel with the United Arab Emirates followed by a four-match showdown against England, further elevates the cricketing crescendo.
With Boult's roar echoing once more and the Kiwi squad charging into action, the cricketing stage is set for a symphony of skill, passion, and enthralling performances.