Ben Stokes' Explosive Return to ODI Cricket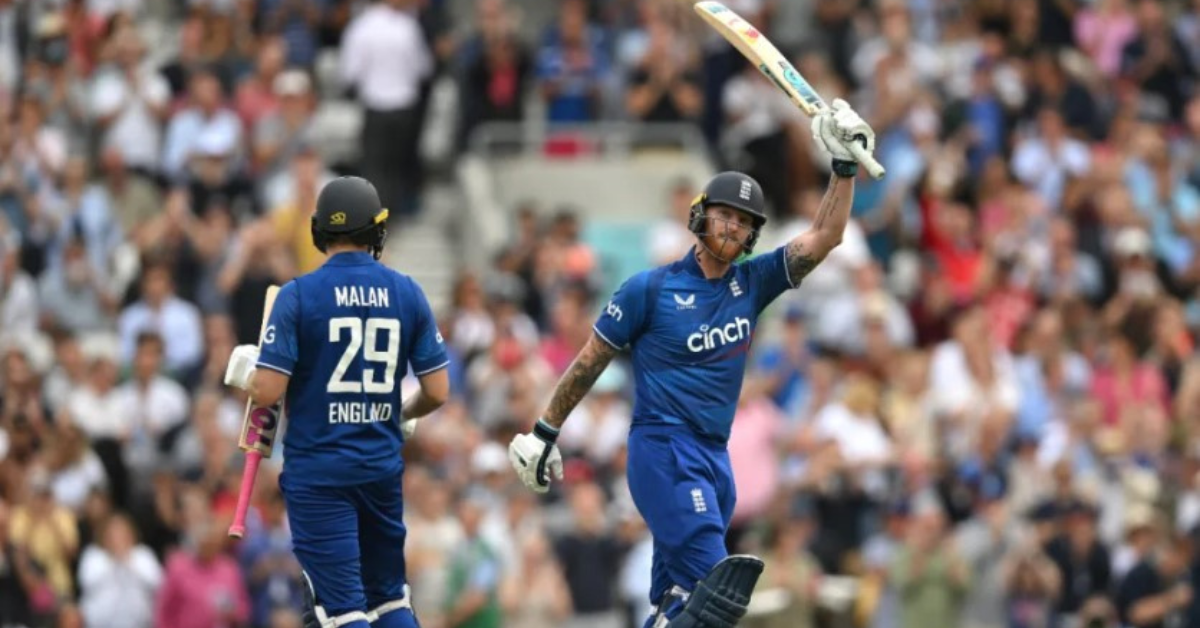 Ben Stokes' Explosive Return to ODI Cricket
Ben Stokes' Heroic 182 Powers England to Crushing Victory Over New Zealand
In a stunning display of cricketing prowess, Ben Stokes roared back into ODI action with a record-breaking 182 runs, propelling England to a resounding 181-run victory over New Zealand at the Kia Oval. This article delves into the details of this memorable match and Stokes' remarkable performance.
Ben Stokes' Blazing Return
Ben Stokes' return to ODI cricket was nothing short of spectacular. After spending 14 months in ODI retirement, there were doubts about his readiness for the format. However, Stokes dispelled all uncertainties with a breathtaking century. He reached his century in just 76 balls, showcasing his aggressive yet calculated approach to batting.
Setting English Records Ablaze
Stokes didn't stop at a century; he went on to rewrite the English record books by amassing an astonishing 182 runs off 124 deliveries. This remarkable feat not only sealed his comeback but also established him as one of the most formidable ODI batsmen in the English cricketing history.
Stokes' Partnership with Dawid Malan
Stokes' heroics were complemented by a vital partnership with Dawid Malan. The pair shared a third-wicket stand worth 199 runs in 165 balls, rescuing England from a precarious position. Stokes' audacious assault on Lockie Ferguson, plundering 56 runs off just 30 balls from him, was a highlight of their partnership.
Stokes' Aggressive Batting Style
Stokes' innings was characterized by his aggressive batting style. He fearlessly charged down the pitch, often skipping outside leg stump to create room for his shots. His ability to dispatch the ball to the boundary with calculated swipes left the New Zealand bowlers perplexed.
The Spectacular Sixes
Sixes rained down as Stokes smashed nine of them during his innings. His relentless six-hitting spree, including six sixes in his final 31 balls, had the crowd at the Kia Oval on their feet. Stokes' ability to clear the boundary with ease was a testament to his exceptional talent.
Impact on England's World Cup Squad
While Stokes stole the limelight, this match also had implications for England's World Cup squad. With Jason Roy sidelined due to injury, Dawid Malan stepped up and delivered a brilliant performance with his 96 runs. Malan's resurgence could potentially reshape the composition of England's World Cup squad.
New Zealand's Struggle
New Zealand's attempt to chase down England's imposing total quickly fizzled out. Chris Woakes, with his outstanding bowling, dismantled the New Zealand batting lineup, finishing with figures of 3 for 31. New Zealand's batting woes were evident as they could only manage 187 runs in response.
Stokes' Remarkable Comeback
Ben Stokes expressed his satisfaction with his comeback, emphasizing the importance of getting reacquainted with the demands of 50-over cricket. He admitted that there were moments when he had to rein in his aggression, realizing that he had more time than he initially thought.
In Conclusion
Ben Stokes' extraordinary innings and England's comprehensive victory over New Zealand make this match a memorable chapter in ODI cricket. Stokes' return to the format has injected fresh energy into England's ODI squad, and his record-breaking performance will be etched in cricketing history.
For more related updates visit our official website .
By- Sahiba Suri