Big Bash League to use 'bat flip' as method of toss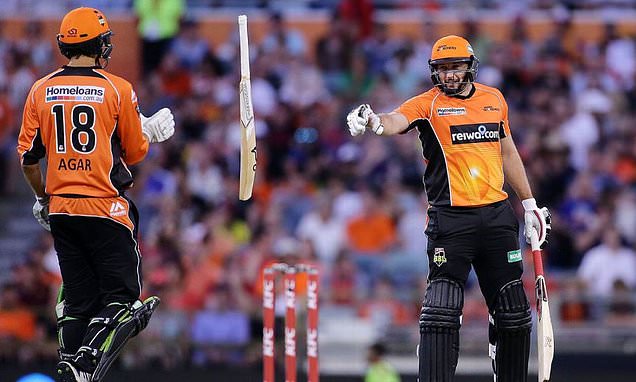 The Big Bash League, Australia's premier T20 festival, has decided to replace the traditional coin toss with the 'bat flip. In place of 'heads or tails', captains will now call 'flats and hills' during toss time.
The top-tier T20 event has introduced a couple of unique yet mind-blowing concepts to the world of cricket, including the zing bails (which light up whenever the stumps are dislodged) and umpire cams.
They are now set to take the practice of flipping a bat from the beaches and backyards to the international cricketing arena.
Now most often, one would think that the probability of 'hills' is more than that of 'flats.' However, BBL and Kookaburra have collaborated with each other to produce specially designed bats.
While speaking to abc.net, Cricket Australia's head of the Big Bash League, Kim McConnie, said:
"For me, it's a great moment which reflects what BBL is about. You'd be surprised at the science that's gone into this. It is a specially weighted bat to make sure that it is 50-50. I've got it from great authority at our Kookaburra friends that this is a tested and weighted bat to deliver that equity."
He added:
"Some people don't like change but I'd also challenge people to say when was the last time anyone watched the coin toss or really focused on it to a great extent? Now we are making it much more relevant to families, we are creating a moment which is much more fitting with kids."
The coin toss had recently come under scrutiny, with ICC themselves discussing whether the practice should be retained.
Big Bash superstar Chris Lynn, who was recently appointed as the skipper of the Brisbane Heat, will start this new trend when his side host Adelaide Strikers at the Gabba on 19 December.