Aussies to Open World Cup with Blockbuster India Clash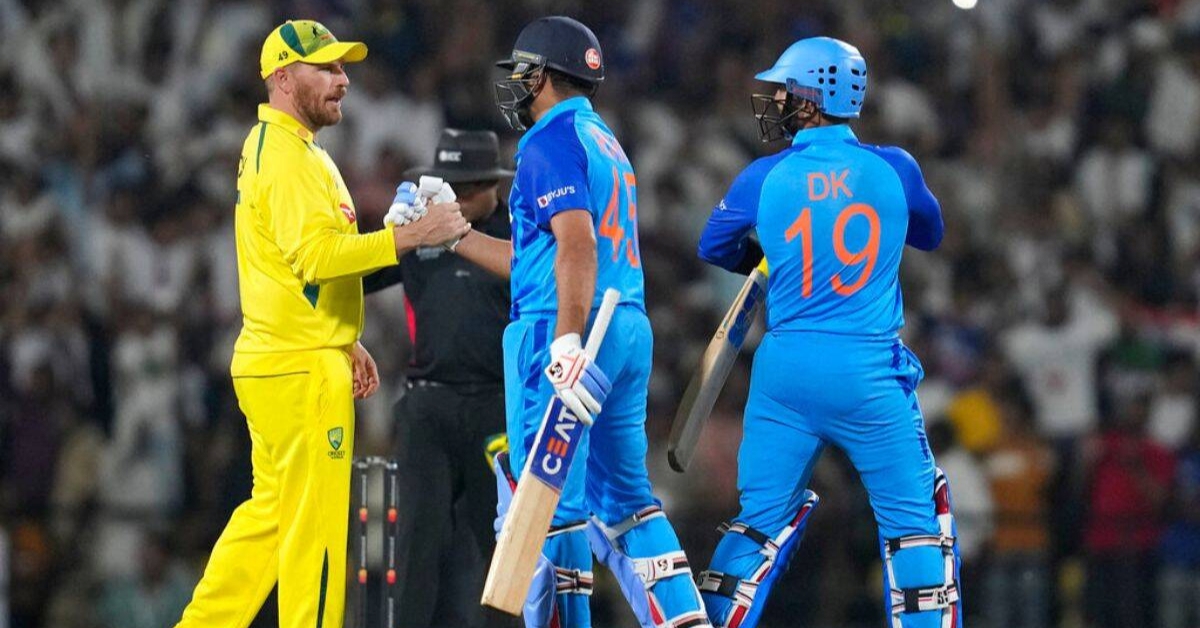 Australia's tilt at a sixth men's ODI World Cup crown will begin with a blockbuster clash against India in Chennai, with fixtures released today
Australia face a blockbuster clash with tournament hosts India to open their 2023 ODI World Cup campaign, with fixtures for the tournament confirmed today.
The tournament will start with a rematch of the 2019 final between England and New Zealand on October 5 in Ahmedabad – 100 days from now – with Australia opening their campaign against India in Chennai three days later.
Australia have won five of the six ODIs they've played previously in Chennai, including a 21-run win in March this year with an innings powered by Mitchell Marsh as an opening batter.
"The Aussie team has had some success over recent years in ODI and T20 cricket, so we'll be pumped to be there," Australia captain Pat Cummins said in a statement.
"You know there's going to be big crowds, but no bigger than playing India at home in a World Cup game, so that's going to be exciting for us.
It will be a huge challenge, they're a top-class team, but if you want to win a World Cup, you're going to have to be better than everyone else, so why not take on India straight up."
The Aussies will then play South Africa and a yet-to-be determined qualifier in Lucknow with games on October 13 and 16 before moving to Bengaluru for another blockbuster showdown with Pakistan.
It had been reported that Pakistan attempted to change the venue for their clash with Australia.
The Aussies then move to Delhi to face another qualifier from the ongoing tournament being held in Zimbabwe, before a trans-Tasman clash with New Zealand at the foot of the Himalayas at picturesque Dharamsala on October 28.
A meeting with England at the mammoth Ahmedabad stadium follows on November 4, before the Aussies round out their group stage with matches against Afghanistan in Mumbai on November 7 and Bangladesh in Pune on November 12.
Hosts India are scheduled to play neighbouring Pakistan on October 15 in Ahmedabad, the stadium with a capacity of 132,000.
While there is plenty of goodwill between the playing groups of India and Pakistan, the fraught political relationship between the two subcontinent powerhouses and their fan bases will be an underlying subplot to the tournament.
Pakistan authorities were reported to be unwilling to play their group stage matches at the Ahmedabad stadium, and the team's participation in the tournament will require approval from the nation's government.