"Sri Lanka defeats Bangladesh in Asia Cup 2023"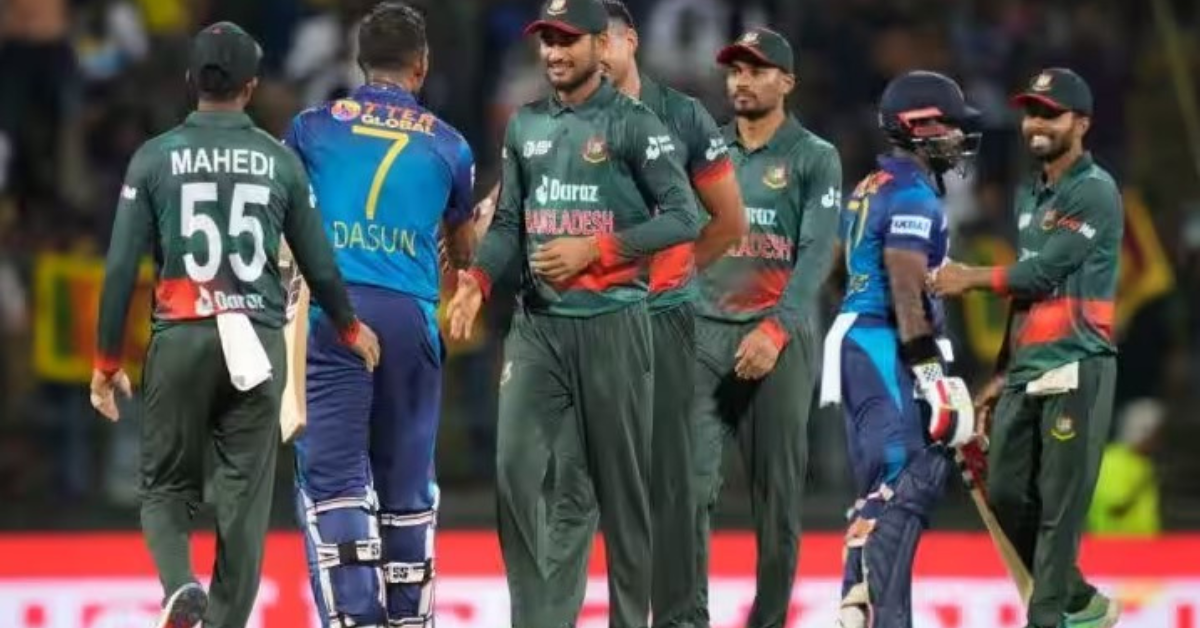 Sri Lanka defeats Bangladesh in Asia Cup 2023, BAN vs SL Match Highlights: Pacer Pathirana's 4 for 32 restricted Bangladesh to 164. The home side then rode on Samarawickrama's 54 off 77 balls and Asalanka's unbeaten 62 off 92 balls to overhaul the target in 39 overs.
Sri Lanka marked a triumphant start to the Asia Cup 2023 with a thrilling victory over Bangladesh. In a gripping encounter, Sri Lanka showcased their prowess, defeating Bangladesh by five wickets. Let's delve into the key highlights of this intense match.
Dominant Pacer Pathirana
Sri Lankan pacer Matheesha Pathirana emerged as the hero of the day with a remarkable performance. His hostile bowling spell yielded four crucial wickets for just 32 runs. Pathirana's ability to break through Bangladesh's batting lineup set the tone for Sri Lanka's dominance.
Samarawickrama's Resurgence
Sadeera Samarawickrama, making a remarkable comeback, played a pivotal role in Sri Lanka's victory. After fading from the international scene, Samarawickrama earned a recall to the Test side after five years and returned to the ODI unit after a four-year hiatus. His resolute innings of 54 runs from 77 balls provided stability to the Sri Lankan batting order.
Asalanka's Unbeaten Stand
Charith Asalanka's unbeaten 62 off 92 balls further solidified Sri Lanka's position in the match. His composed batting display ensured that Sri Lanka successfully chased down the target set by Bangladesh. Asalanka's contribution was invaluable in securing the victory.
Bangladesh's Defeat
On the other side, Bangladesh faced a challenging day on the field. Despite their efforts, they could only muster a total of 164 runs in 42.4 overs. Bangladesh's batting struggled to cope with the relentless bowling attack led by Pathirana.
Asia Cup 2023 Opener
This victory in the Asia Cup 2023 opener sets a positive tone for Sri Lanka in the tournament. The team showcased their determination and skill, making a strong statement with this win. As the tournament progresses, Sri Lanka's performance will undoubtedly be closely watched.
In conclusion, Sri Lanka defeats Bangladesh in the Asia Cup 2023 opener was a thrilling display of cricketing excellence. The contributions of Matheesha Pathirana, Sadeera Samarawickrama, and Charith Asalanka played a crucial role in securing this memorable victory. Sri Lanka's journey in the tournament has begun on a high note, and fans eagerly anticipate their future matches.
For more related updates visit our official website
By- Sahiba Suri