Shoaib Akhtar's Reaction to Asia Cup 2023 Controversy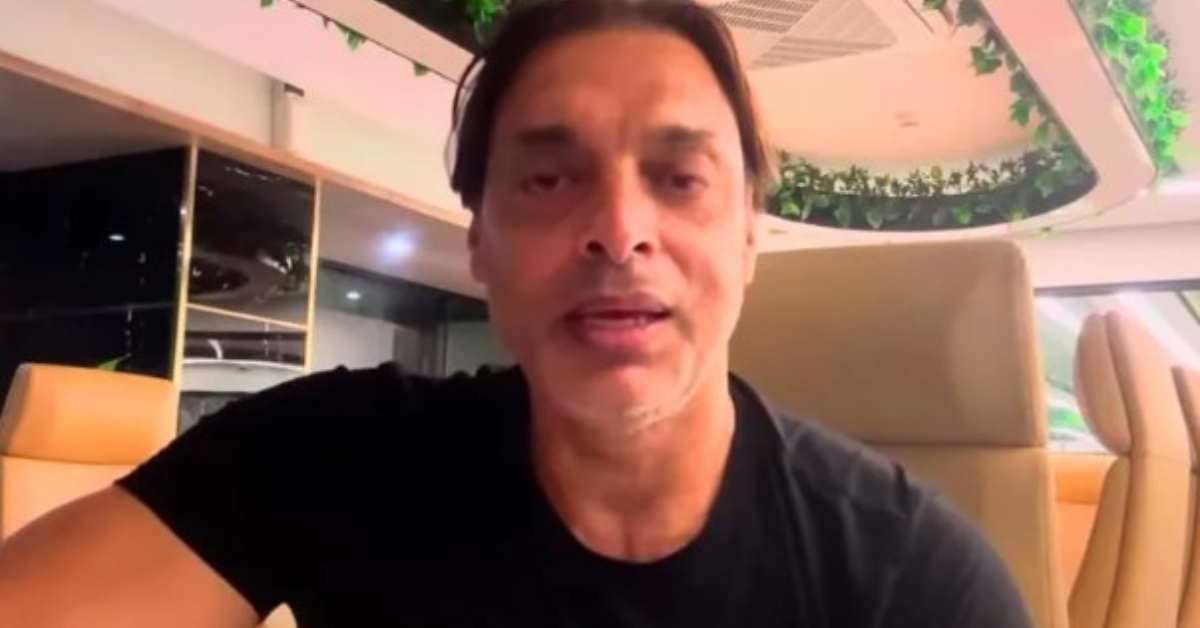 Shoaib Akhtar's Reaction to Asia Cup 2023 Controversy
Former Pakistani cricketer Shoaib Akhtar, known as the "Rawalpindi Express" during his playing days, has always been a charismatic and outspoken personality both on and off the field. His fiery pace on the pitch often mirrored his passionate and unfiltered opinions off it. Akhtar's recent comments on a highly anticipated Asia Cup 2023 match have once again thrust him into the limelight.
The Asia Cup 2023, a marquee cricket tournament featuring some of the best teams in the world, has been nothing short of dramatic. With high-stakes matches and intense rivalries, it's no surprise that fans and experts are deeply invested in every game. One particular match, featuring India and Sri Lanka, captured the attention of cricket enthusiasts around the world.
In this match, India faced Sri Lanka in a crucial Super 4 encounter. A win for India would guarantee their place in the Asia Cup final. However, the match took an unexpected turn as Sri Lanka's spinner, Dunith Wellalage, wreaked havoc on India's top-order, taking a stunning five-wicket haul. India was bowled out for just 213 runs, setting the stage for a thrilling second innings.
As the match unfolded, fans began speculating about the unexpected turn of events. Some raised eyebrows and questioned whether India was deliberately trying to lose the match, with the goal of eliminating Pakistan from the tournament. It was in the midst of these swirling rumors and conspiracy theories that Shoaib Akhtar stepped into the fray.
In a video posted on his YouTube channel, Shoaib Akhtar addressed these allegations head-on. With his trademark candidness, Akhtar expressed his bewilderment at the accusations and called out the fans who were spreading baseless conspiracy theories. He stated emphatically, "I don't know what you guys are doing. I am getting memes and messages saying India were losing deliberately to eliminate Pakistan. Are you alright?"
Akhtar went on to passionately defend India's performance in the match, emphasizing that Sri Lanka had bowled their hearts out and deserved credit for their remarkable effort. He highlighted the exceptional performance of young Dunith Wellalage, who not only took five wickets but also displayed tremendous batting skills.
"Why would they lose, tell me?" Akhtar questioned. He pointed out that India's objective was to secure a place in the final, and intentionally losing a match made no sense. He commended India's spinner, Kuldeep Yadav, who played a pivotal role by taking four wickets and turning the match in his team's favor.
While addressing the allegations, Akhtar didn't hold back in criticizing the Pakistan cricket team's recent performance and lack of fight. He specifically questioned the fitness and workload management of Pakistan's fast bowlers, such as Haris Rauf, Naseem Shah, and Shaheen Afridi.
The former cricketer's words were a wake-up call to fans and a reminder that in the world of sports, emotions often run high, leading to impulsive and unfounded allegations. Akhtar's impassioned response served as a reality check, urging fans to appreciate the beauty of the game and the extraordinary efforts of the players, irrespective of the outcomes.
With India having already secured a spot in the final, the tournament's focus has now shifted to determining the second finalist, with Pakistan and Sri Lanka set to battle it out in the remaining Super 4 match. Shoaib Akhtar's comments have added an intriguing layer to the drama, emphasizing that cricket is not just a sport; it's a source of intense emotions, debates, and unforgettable moments.
In conclusion, Shoaib Akhtar's fiery response to allegations of India deliberately losing a cricket match highlights the passionate nature of cricket fans and the need for rationality and sportsmanship in the world of sports. His words serve as a reminder that cricket, with all its twists and turns, continues to captivate the hearts of millions around the world.
For more related updates visit our official website .
By- Sahiba Suri