Kuldeep Shines, Kohli Century, India Crush Pak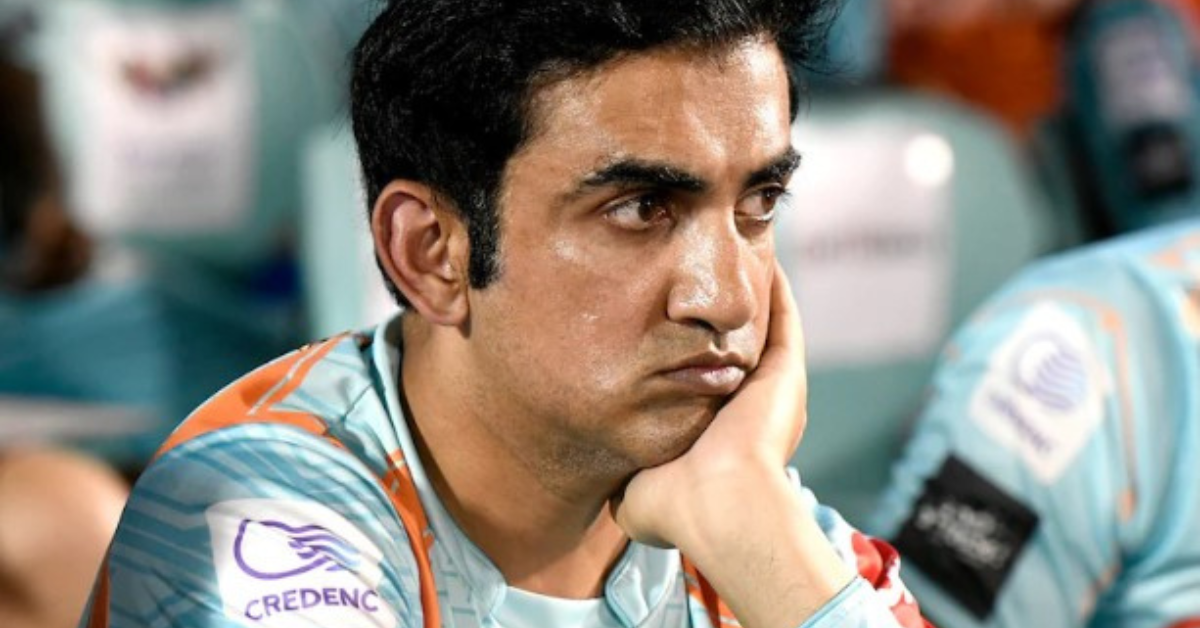 Kuldeep Shines, Kohli Century, India Crush Pak
Gautam Gambhir lauds Kuldeep Yadav's exceptional performance as India secures a historic victory over Pakistan in the Asia Cup 2023 Super 4 clash."
In what was billed as the 'Greatest Rivalry' by official broadcasters, the India vs. Pakistan Super 4 clash in the Asia Cup 2023 captivated cricket enthusiasts worldwide. Originally scheduled as a one-day game, persistent rain forced the match to spill over onto the reserve day. Despite the weather interruptions, the encounter culminated in a record-breaking triumph for India, firmly establishing their dominance over their arch-rivals. A spectacular display of batting, including fiery centuries from Virat Kohli and KL Rahul, propelled India to a formidable total of 356/2. Subsequently, Kuldeep Yadav's remarkable five-wicket haul restricted Pakistan to a mere 128 runs. This resounding 228-run victory marked India's most significant win in terms of runs against Pakistan.
Former Indian cricket star Gautam Gambhir, while analyzing the individual performances in the game, was effusive in his praise for Kuldeep Yadav. Gambhir's assessment of the match highlighted Kuldeep's exceptional contribution, even in the presence of standout performances by Virat Kohli, KL Rahul, Rohit Sharma, and Shubman Gill. He emphasized the significance of Kuldeep's performance on a pitch that offered significant swing and seam movement. Gambhir noted that Kuldeep's ability to claim five wickets in just seven overs was nothing short of brilliant. What particularly impressed him was Kuldeep's skill in deceiving Pakistani batsmen, known for their prowess against spin bowling, which highlighted the bowler's quality. Gambhir marveled at how Kuldeep outwitted the batsmen both through the air and off the pitch.
While acknowledging the stellar batting performances of Kohli, Rahul, and others, Gambhir's focus remained on Kuldeep's exceptional spell. He noted that even against teams like Australia, South Africa, or New Zealand, who traditionally struggle against wrist spin, Kuldeep's performance stood out as a testament to his bowling prowess and skill.
In the context of the match, India's imposing total of 356/2, powered by centuries from Kohli (122 not out off 94 balls) and Rahul (111 not out off 106 balls), left Pakistan facing an insurmountable challenge. Kuldeep Yadav, with his devastating figures of 5/25, dismantled Pakistan's batting lineup. India's victory was not only a testament to their batting dominance but also to Kuldeep's exceptional bowling skills.
Virat Kohli's century marked a significant milestone in his ODI career, bringing him within two centuries of Sachin Tendulkar's record of 49. Alongside Rahul, Kohli crafted an unbeaten third-wicket partnership of 233 runs, setting a new record for India against Pakistan in ODIs. Kohli's remarkable feat included becoming the fastest batsman to reach 13,000 ODI runs and achieving his fourth century in as many innings at the R Premadasa Stadium.
Kohli's consistency in achieving this milestone was matched by Rahul's century, which was equally pivotal from a team perspective. As India resumed their innings on the reserve day, the duo of Kohli and Rahul recognized the importance of capitalizing on their solid foundation.
In summary, while Virat Kohli's century rightfully garnered attention, Kuldeep Yadav's exceptional performance with the ball played a pivotal role in India's resounding victory over Pakistan. As India's dominance over their rivals continues, cricket fans eagerly anticipate more thrilling encounters in this storied rivalry.
For more related updates visit our official website
By- Sahiba Suri