KL Rahul's Gesture of Compassion Bloodshed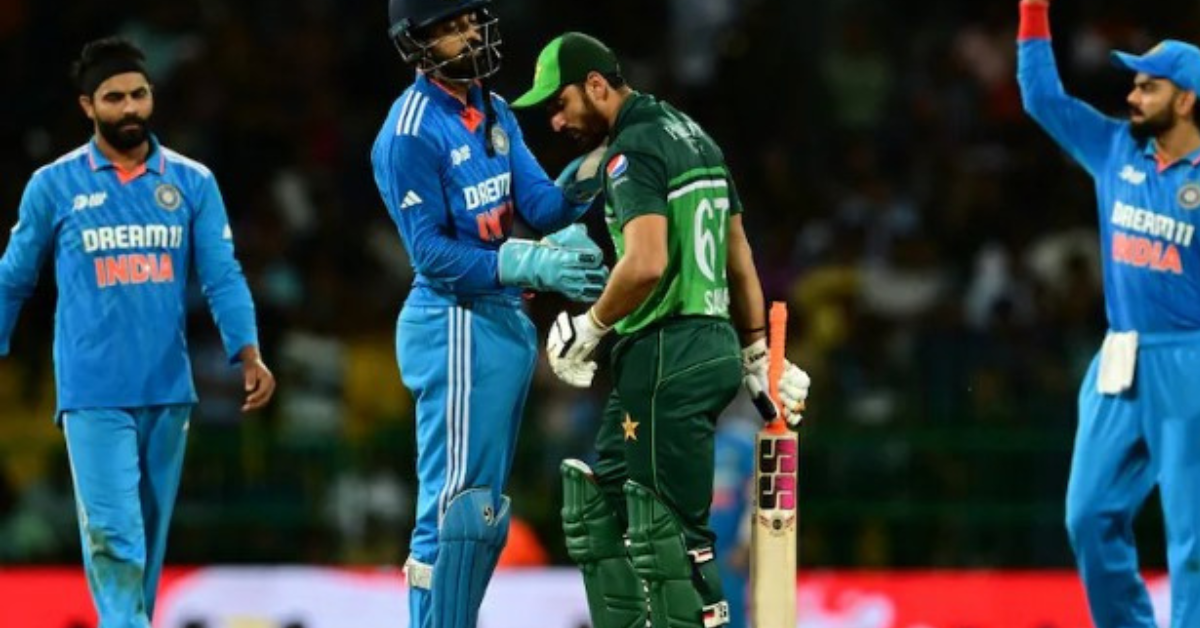 KL Rahul's Gesture of Compassion Amidst Bloodshed: Asia Cup 2023
During the Asia Cup 2023 Super 4 match between India and Pakistan, a dramatic moment unfolded that showcased the spirit of sportsmanship. Pakistan's cricketer, Agha Salman, faced a severe injury that left him bleeding on the field. The incident occurred when Salman attempted to sweep a delivery from India's Ravindra Jadeja. Unfortunately, the ball took an unexpected bounce and struck the top edge of his bat before hitting him squarely in the face.
As Salman writhed in pain and the wound began to bleed profusely, the Pakistan physiotherapist rushed to his aid. However, in this moment of adversity, a heartwarming gesture unfolded on the field. KL Rahul, the Indian cricketer, immediately rushed to Salman's side to check on his condition. His display of empathy and concern quickly captured the attention of fans and the cricketing community, with the viral video of the incident spreading across social media platforms.
While the injury to Agha Salman was undoubtedly distressing, KL Rahul's compassionate response served as a reminder that, beyond fierce competition, cricket is a sport that promotes values of sportsmanship and camaraderie. In the heat of a high-stakes match, such moments of compassion and empathy shine through and demonstrate the essence of sports.
In the same match, India achieved a historic victory over Pakistan, winning by a record 228-run margin in a rain-interrupted Super Four game of the Asia Cup. Virat Kohli's remarkable century and KL Rahul's splendid comeback century played pivotal roles in India's commanding win. Kohli's 47th ODI century showcased his supreme fitness and batting prowess, while Rahul's century marked a successful return to international cricket. The duo's partnership amassed an impressive 233 runs for the unbeaten third wicket, setting the stage for India's dominant performance.
This victory stands as India's largest win in terms of runs against their arch-rivals, Pakistan. India posted a formidable total of 356 for 2, with Kohli remaining unbeaten at 122 off 94 balls, and Rahul scoring an impressive 111 not out from 106 balls, securing his sixth ODI century. Kuldeep Yadav's five-wicket haul for India further dismantled Pakistan's batting lineup, leaving them struggling at 128 for 8 during their chase.
As India celebrated this monumental win, KL Rahul's compassionate gesture towards Agha Salman served as a poignant reminder of the humanity that transcends cricket's fierce rivalries. It exemplified the spirit of sportsmanship that unites players and fans alike, making cricket not just a game of skill and strategy but also a testament to the values of empathy and compassion.
For more related updates visit our official website .
By- Sahiba Suri