Dunith Wellalage's five-wicket haul against India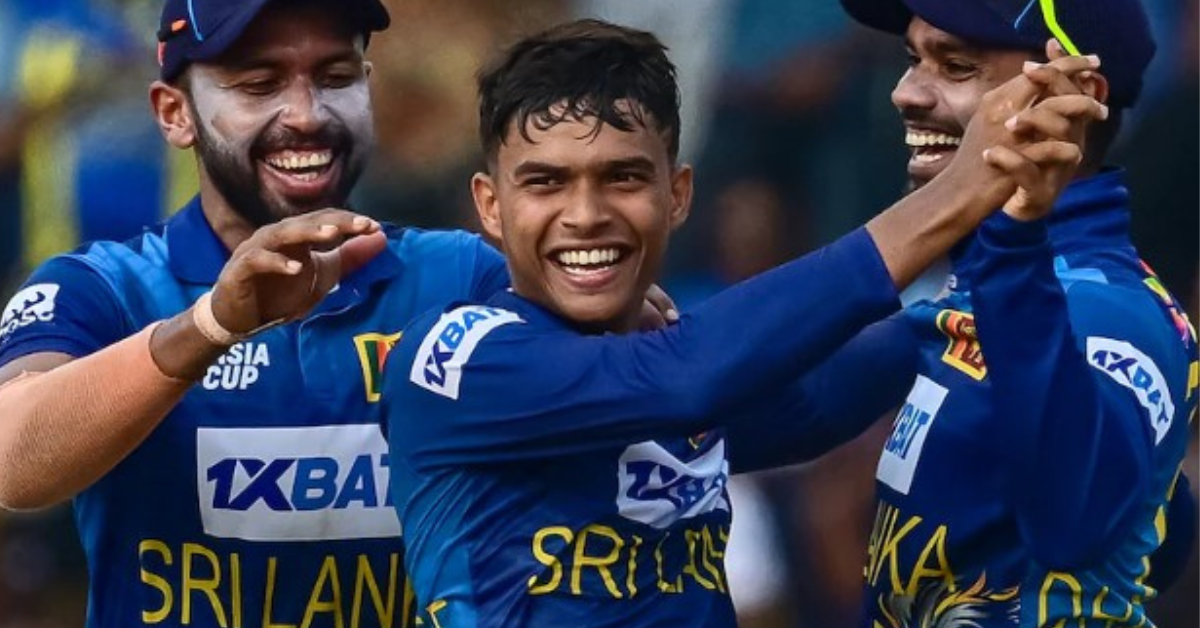 Dunith Wellalage's five-wicket haul against India
Sri Lanka Captain Dasun Shanaka Praises Wellalage's Five-For Against India
Sri Lanka skipper Dasun Shanaka expressed his confidence in young left-arm spinner Dunith Wellalage after watching his impressive performance against Bangladesh in the Asia Cup 2023. Shanaka's confidence in Wellalage paid off as the spinner claimed a remarkable 5-wicket haul against India, contributing significantly to Sri Lanka's performance in the tournament. Despite ending their 13-match unbeaten streak, Shanaka praised Wellalage's exceptional performance and looked forward to their next game in the Asia Cup.
Sri Lanka Ends Unbeaten Streak
In a crucial Asia Cup 2023 match, Sri Lanka's unbeaten streak came to an end as India's bowlers and spinners combined forces to secure a 41-run victory. The hosts were bowled out for 172 while chasing a modest target at the R Premadasa Stadium in Colombo. Although spinners from both teams dominated the game, the fast bowlers also played a crucial role in India's triumph.
Wellalage's Heroics
Dunith Wellalage, a young left-arm orthodox spinner, played a pivotal role in Sri Lanka's performance against India. He showcased his exceptional talent by taking a remarkable 5-wicket haul. Wellalage's scalps included some of India's top-order batsmen, such as Rohit Sharma, Shubman Gill, Virat Kohli, KL Rahul, and Hardik Pandya. His impressive performance dismantled India's formidable batting lineup and gave Sri Lanka a fighting chance in the game.
Shanaka's Confidence in Wellalage
Dasun Shanaka, Sri Lanka's captain, praised Wellalage's outstanding performance and expressed his confidence in the young spinner's abilities. Shanaka revealed that he had observed Wellalage's potential after the spinner's impressive performance against Bangladesh. He highlighted the luxury of having two genuine all-rounders in the team, emphasizing their contributions with both bat and ball. Shanaka believed that Wellalage's exceptional performance against India was a testament to his talent and potential.
Wellalage's Maiden 5-Wicket Haul
Dunith Wellalage achieved a significant milestone in his cricketing career by securing his maiden 5-wicket haul against India. His exceptional bowling display included key wickets, including that of Indian captain Virat Kohli. Wellalage's ability to dismiss top-order batsmen showcased his skill and composure under pressure. In a post-match presentation, Wellalage thanked his teammates and coaching staff for their support and credited their guidance for his remarkable performance.
Looking Ahead
Despite the loss to India, Sri Lanka remains determined to put up a strong fight in the Asia Cup 2023. Dasun Shanaka acknowledged the Indian team's experience and skill but expressed his team's desire to perform well in their upcoming games. The skipper highlighted the importance of staying positive and playing with a strong mindset. As Sri Lanka prepares for their next match in the tournament, they aim to bounce back and make a significant impact.
In Conclusion
Sri Lanka's captain Dasun Shanaka praised spinner Dunith Wellalage for his exceptional 5-wicket haul against India, expressing his confidence in the young talent. Wellalage's remarkable performance contributed significantly to Sri Lanka's performance in the Asia Cup 2023, despite their unbeaten streak coming to an end. Shanaka and his team remain focused on their upcoming matches, aiming to bounce back and make their mark in the tournament.
For more related updates visit our official website .
By – Sahiba Suri