"Babar Azam Furious at Haris Rauf's DRS Appeal"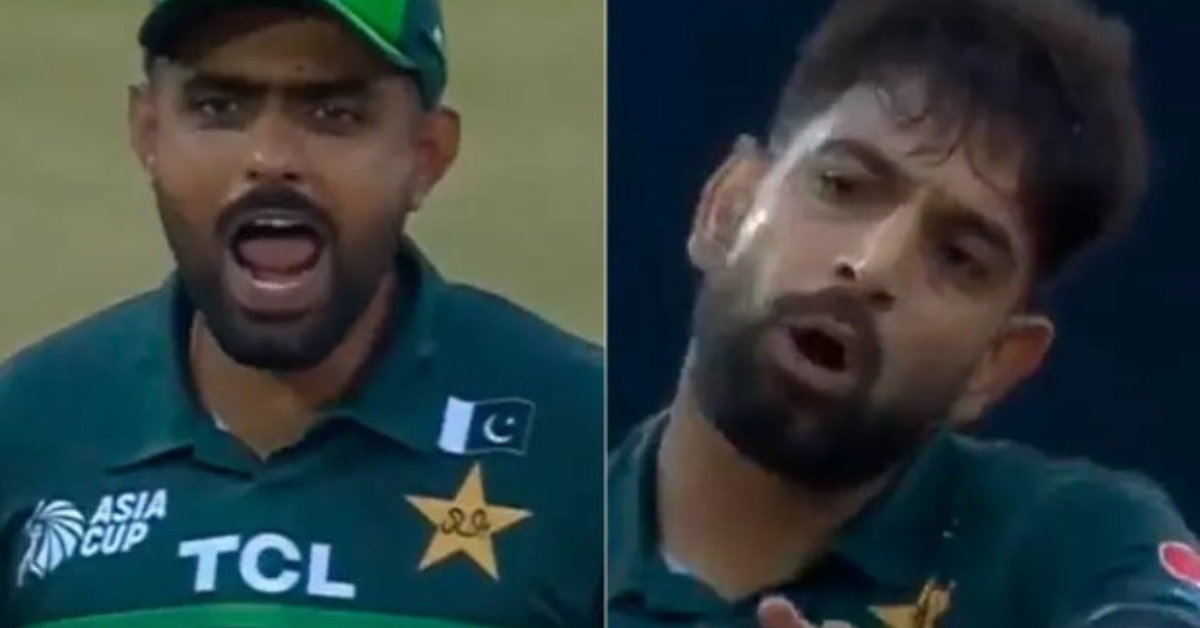 "Babar Azam Furious at Haris Rauf's DRS Appeal"
In the high-stakes Asia Cup Super 4 showdown between arch-rivals India and Pakistan, a tense moment unfolded as Pakistan captain Babar Azam vented his frustration at pacer Haris Rauf. The incident occurred during a crucial Decision Review System (DRS) appeal, highlighting the intensity of the match.
Rain interruptions had already added to the drama of the contest, with India at 147-2 in 24.1 overs when the players were forced off the field. Virat Kohli and KL Rahul were at the crease, with India looking to set a competitive total.
The frustration came to a head when Haris Rauf appealed for a DRS decision against KL Rahul, claiming an LBW (leg before wicket) dismissal. However, Babar Azam was not convinced, and in a viral video, he could be seen scolding Rauf. Babar adamantly argued that the ball had struck Rahul above the knee, indicating that it wasn't a valid LBW appeal.
This incident followed an earlier review mishap for Pakistan, where they squandered a review based on a caught-behind appeal, convincing Babar to take the DRS. Such moments can have a significant impact on the outcome of the match, and the pressure was palpable.
The India vs. Pakistan match had already faced challenges due to weather conditions, leading to the announcement of a reserve day by the Asian Cricket Council. This precautionary measure aimed to ensure that the critical Super 4 clash, which was the only game to have a reserve day advantage, could proceed without disruptions.
The match's unpredictable nature and the tension between the teams were evident, and if further rain interruptions occurred, the contest would resume from the same point on the designated reserve day. The high stakes and passionate rivalry between India and Pakistan only added to the drama of this much-anticipated encounter.
As cricket fans eagerly watched, the Babar Azam-Haris Rauf exchange provided a glimpse into the intense atmosphere of the match and the pressure that captains and players face in crucial moments. With the outcome hanging in the balance, every decision and review mattered, underscoring the significance of the DRS appeals in shaping the match's narrative.
For more related updates visit our official website .
By- Sahiba Suri