Anushka Sharma's Reaction to Virat Kohli's Century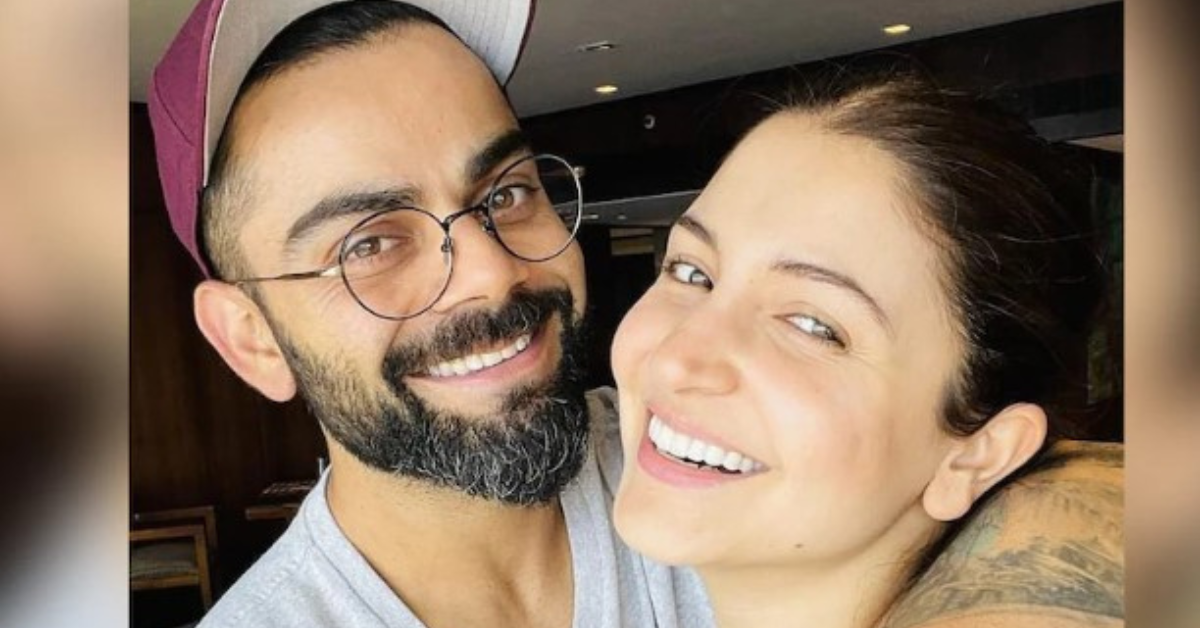 Anushka Sharma's Reaction to Virat Kohli's Century
"The power couple's love shines as Bollywood actress Anushka Sharma praises husband Virat Kohli's remarkable century."
In a thrilling showdown during the Asia Cup 2023 Super 4 match, star batsman Virat Kohli showcased his batting prowess, scoring his 47th ODI century to lead the Indian cricket team to a resounding victory over arch-rivals Pakistan. Kohli's masterful innings, where he amassed 122 runs from just 94 deliveries, included a record partnership with KL Rahul and propelled India to an imposing total of 356 runs while losing only two wickets. As the cricketing world celebrated Kohli's extraordinary feat, his wife, Bollywood actress and producer Anushka Sharma, took to social media to express her admiration for the star batter in a heartfelt, four-word message.
Anushka shared an endearing picture of Kohli on Instagram, captioning it with the words, "Super knock, super guy." The simple yet affectionate message encapsulated the pride and affection that Anushka feels for her husband's exceptional achievements on the cricket field.
Kohli's century, his 47th in ODI cricket, is a testament to his ability to adapt and excel in challenging situations. Despite a less-than-ideal start, Kohli played the role of the anchor, providing crucial stability to the Indian innings. He acknowledged the significance of his innings, emphasizing that he was determined to contribute positively to the team's success. Kohli's impressive running between the wickets, fueled by his exemplary fitness, played a pivotal role in India's commanding win. He characterized the singles and doubles as "easy runs" and credited his focus on fitness for his ability to convert opportunities into runs.
The captain's century was a classic Kohli performance, characterized by a strategic accumulation of runs, including 38 singles and 15 twos, before unleashing his trademark aggressive strokes towards the end of the innings. Kohli's ability to adapt and play various roles within the team was on full display as he shifted gears when needed.
Reflecting on his innings, Kohli explained, "I always prepared my game in a way I can help the team. Today was a classic example of you don't get off to a good start… KL started better, I was trying to bring him on strike and playing second fiddle." He also underscored the value of fitness in his game, emphasizing that pushing for quick runs, such as doubles, was more effective than relying solely on big shots.
Kohli's partnership with KL Rahul was a highlight of the match, with both players adopting a conventional approach to their innings. The duo's ability to rotate strike and build partnerships without resorting to flashy shots showcased their cricketing maturity. Kohli praised Rahul's performance and expressed his delight in forming a partnership that bodes well for India's prospects, particularly in the upcoming World Cup.
The heartwarming reaction from Anushka Sharma, combined with Kohli's stellar performance, resonated deeply with fans and showcased the strong bond between the couple. Their love story continues to be a source of inspiration for many, both on and off the cricket field.
As Virat Kohli and Anushka Sharma celebrate this memorable cricketing achievement, fans eagerly anticipate more remarkable moments from the dynamic duo, both in cricket and in life.
For more related updates visit our official website .
By- Sahiba Suri