Afghanistan's heartbreaking exit from Asia Cup 2023.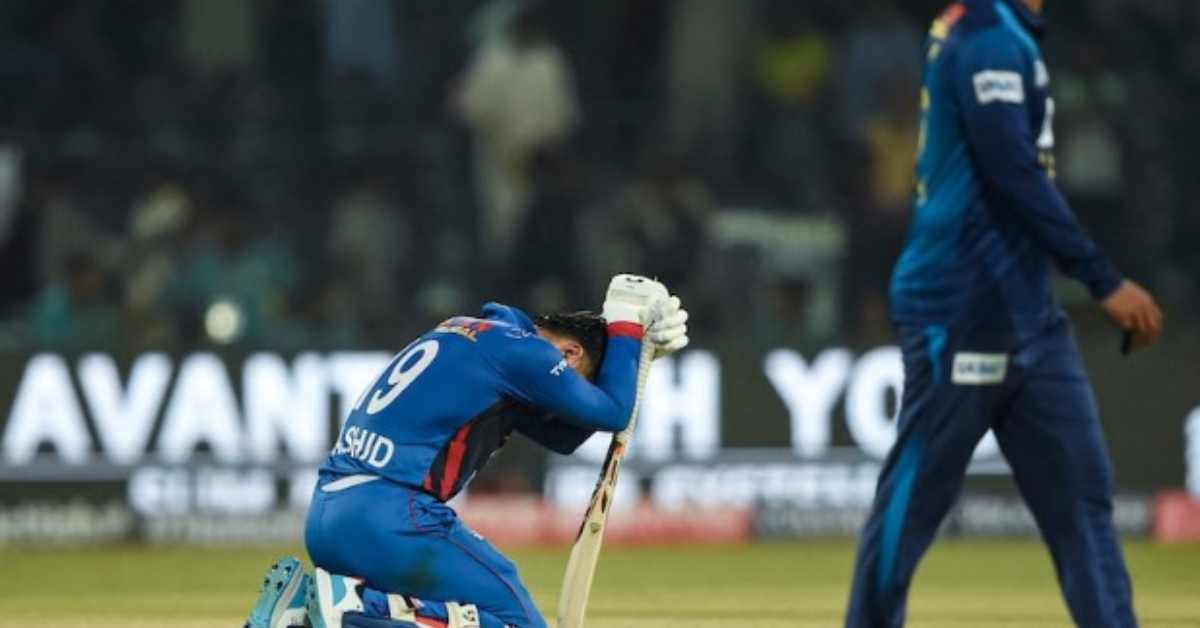 Afghanistan's heartbreaking exit from Asia Cup 2023.
In a dramatic turn of events during the Asia Cup 2023 clash between Afghanistan and Sri Lanka, the Afghan team came tantalizingly close to securing a heroic victory that would have kept their hopes alive for a spot in the Super-4 stage. However, their elimination from the match was the result of a critical misunderstanding concerning Net Run Rate (NRR) permutations. This misunderstanding led to a heart-wrenching moment when Rashid Khan sank to his knees in disappointment.
As the 37th over concluded, Afghanistan's score stood at 289/8, and they were still in contention. Yet, Mujeeb ur Rahman was caught at long-on, prompting the non-striker, Rashid Khan, to drop to his knees in despair, believing that his team had been eliminated from the competition.
However, Rashid Khan was unaware of the actual scenario. Afghanistan could have surpassed Sri Lanka's NRR had they achieved the following scores after the specified overs: 293 after 37.2 overs, 294 after 37.3 overs, 295 after 37.5 overs, 296 after 38 overs, or 297 after 38.1 overs. A well-timed boundary or a strategic approach, such as giving the strike to Rashid, could have easily secured the win for Afghanistan.
Instead, the subsequent batsman, Fazalhaq Farooqi, opted to block the next two balls, and he was eventually dismissed leg-before-wicket while attempting to defend. Afghanistan ended their innings at 289 in 37.4 overs, falling short by just two runs. This lack of awareness about the NRR equation led to Afghanistan's defeat, despite having a ferocious ball-striker like Rashid Khan at the crease. As a result, Afghanistan exited the tournament without a single win in their two group-stage matches.
After the match, Afghanistan's head coach, Jonathan Trott, revealed that the team had not been informed of the NRR requirements. He expressed frustration, stating, "We were never communicated those calculations. All we were communicated was we needed to win in 37.1 overs. We were not told what the overs in which we could get 295 or 297, That we could win in 38.1 overs."
This incident highlights the importance of clear communication and understanding of tournament rules, especially in high-stakes cricket competitions, where NRR can play a crucial role in determining a team's fate. Afghanistan's unfortunate exit serves as a reminder of the need for effective communication and awareness of the finer points of the game.
For more related updates visit our official website .
By- Sahiba Suri