5 Reasons Why England Didn't Win Ashes Series 2019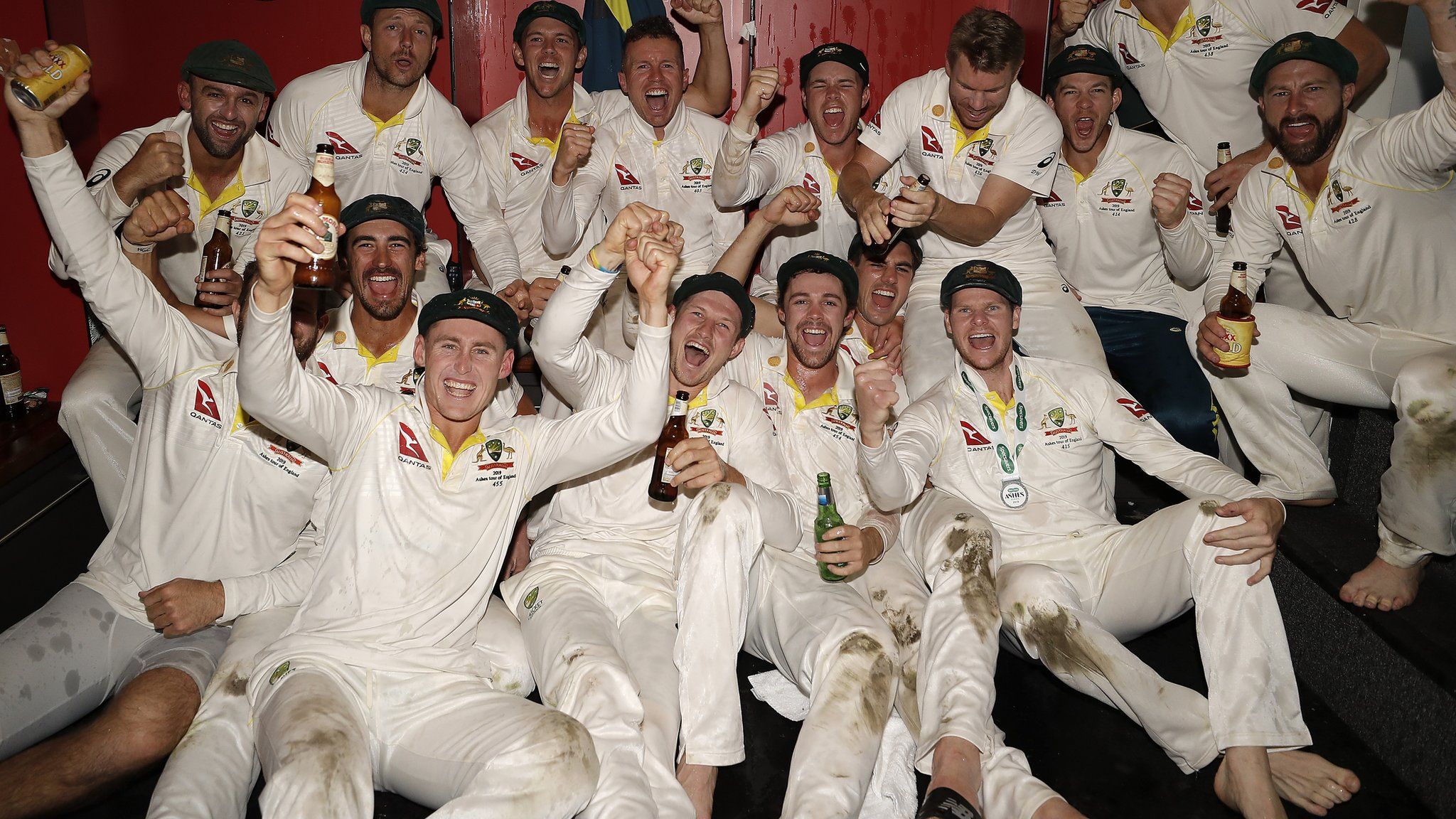 Unpredictable comebacks, super innings, rearguard actions – there was everything in exciting Ashes 2019 series. And the excitement continued till the last Test match at The Oval where Australian cricketer Matthew Wade attempted to do to England what Ben Stokes had done to Australia a couple days ago. It was a fightback that kept Australia hoping after England finally managed to find an early solution to their long-lasting Steve Smith problem. But Wade's 117 eventually went in vain as Stuart Broad and Jack Leach's combined tally of 8 wickets helped England to a 135-run win as the Ashes series ended in a draw for the first time since 1972.
Here the 5 reasons why England had a really hard time in Ashes Series 2019:
James Anderson ruled out from the Ashes Tour: Cricket fans had high hopes from Anderson, England's most experienced fast bowler, since he has a brilliant legacy of wreaking havoc on the opponent team's batting order. However, he got injured in his calf muscle and was rushed to the dressing room for medical attention. This jeopardized England's chances right at the very onset of the series and they are yet to recover from the blow.
Root's promotion to No.3: He was delivering quite a decent performance at his usual position at no. 4. However, right before the series, England's Test Captain and one of the finest batsmen of this generation promoted himself to no. 3 with the motive of strengthening the top-order which seemed to be quite weak. This however, led to his struggle to cope with the new ball since he had to come in early on most occasions, thanks to the poor form of openers.
Steve Smith's glittering form: Steven Smith took the wind out of the sails of England with his lifetime performance in the Ashes this year. Smith became the perennial thorn in the flesh for England's bowlers, amassing a whopping 671 runs with a lowest score of 82 and mind you, he missed playing one Test match as well! This time around, he was unstoppable and none of the bowlers had any answer as to dislodging him until he himself made an error of judgement! Now that says something!
Batting Collapses: England have always had chinks in their batting armour from the time Andrew Strauss decided to hang up his boots as many experts opine. This has impacted the team in away games although home series matches have been manageable. Australia's batting lineup with the exception of Steve Smith was also quite nervy although England could never take advantage of the same since their own batting collapsed at crucial moments. For example, 18 runs were scored for the loss of 4 wickets in the first innings of the first Test match, the second innings had 27 runs for 6 wickets. The score line was 138-6 in the first innings of the second Test match which was drawn and 161-5 in the second innings of this game. 67 all out was England's miserable tally in the first innings of the Third Test. In the fourth Test match, they still managed to lose 3 wickets in a flurry for only 30 runs. These were mistakes that cost the team dear.
Failing to exploit favourable situations: England were outstripped, as per many, in the three Test matches which took place at Headingly, Edgbaston and Old Trafford while they were the superior team in the Lord's Test match. However, the team still managed to rake up a win at Headingly and were frustrated by the weather at Lord's. In the other games, they had their favourable situations which they failed to tap into. England bowled out Australia for 284 in the first innings of the first Test match and were 267-4 at the end of the second day's play. They could have easily batted their rivals out of the match but could only lead by 90 runs. Australia were still 75-3 in the second innings and 15 runs behind. England could have capitalized on the situation but Smith and Matthew Wade both scored hundreds on day four to deny them splendidly. In the Old Trafford match, Australia were 224-5 when Tim Paine came in the middle to join Steven Smith. They put up a stand of 145 runs which gave them control over the proceedings. Tim Paine was dropped not once but two times while Smith, who eventually scored 211 runs, was caught off a no-ball by Jack Leach when on 118 runs. These favourable moments were missed out by England which cost them the series.
As can be seen, instead of blaming pitches for their defeat, England should instead focus on factors like those mentioned above, which led to their failure to win the Ashes Series 2019.