Afghanistan Team Squad and Match Schedule for ICC World Cup 2023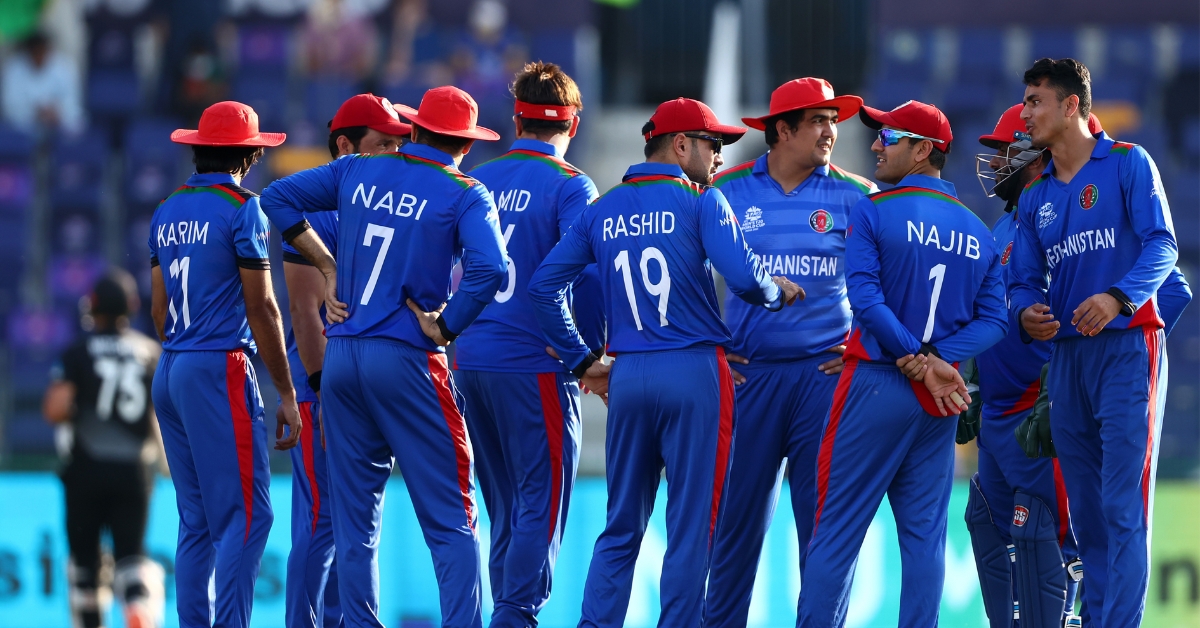 The rise of the Afghanistan cricket team on the international stage has been nothing short of remarkable, and their presence in the ICC World Cup 2023 promises to be an exciting affair. Under the exceptional leadership of the talented Rashid Khan, the team brings together a perfect blend of experienced players and promising talents.
As they prepare for their third appearance in this prestigious tournament, the upcoming ODI World Cup 2023 holds immense significance for Afghanistan. While their previous World Cup performances might have left room for improvement, the team is fueled by an unwavering determination to rewrite their story and leave an indelible mark on the global cricketing landscape.
With a fresh squad and a new captain guiding their way, Afghanistan is poised to showcase their true potential on the grandest stage of them all. Having established themselves as a force to be reckoned with in the realm of One Day International (ODI) cricket, the Afghanistan cricket team stands ready to captivate fans worldwide with their skill, passion, and unyielding spirit.
In this article, we delve deeper into the Afghanistan team squad, unveiling the list of players who will proudly represent their nation, and we unravel the much-anticipated schedule for the exhilarating ICC World Cup 2023. Brace yourselves for the thrilling journey that lies ahead for Afghanistan cricket.
Afghanistan Squad List for ICC World Cup 2023
Rashid Khan ( Captain)
Najibullah Zadran (VC)
Rahmanullah Gurbaz (WK)
Azmatullah Omarzai
Darwish Rasooli
Farid Ahmad Malik
Fazal Haq Farooqi
Mohammad Nabi
Hazratullah Zazai
Ibrahim Zadran
Mujib ur Rahman
Naveen ul Haq
Qais Ahmad
Salim Safi
Usman Ghani
Afghanistan World Cup 2023 Schedule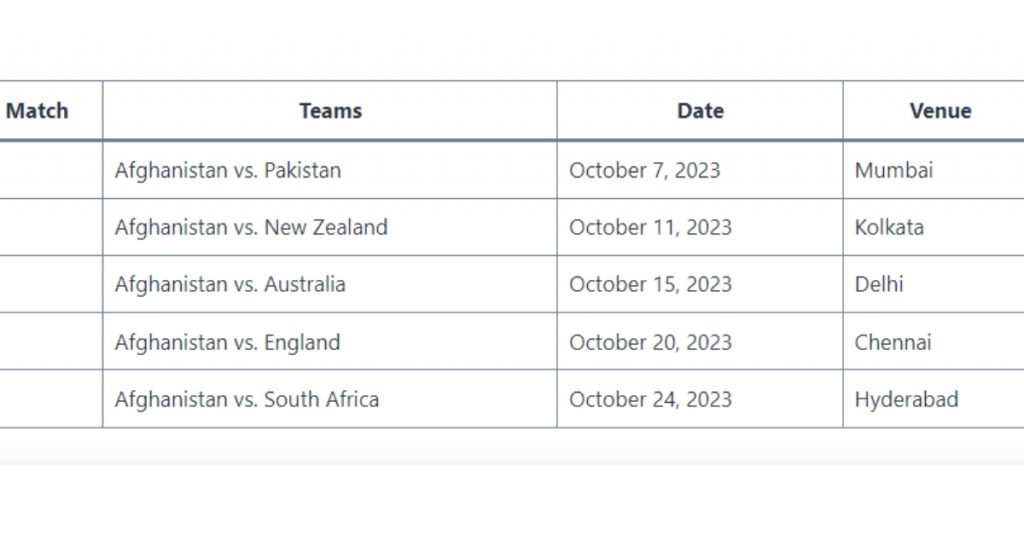 Afghanistan Best Players For Cricket World Cup 2023
As Afghanistan gears up for the much-anticipated ICC Cricket World Cup 2023, the team will rely on its key players to make a significant impact on the tournament. Known for their fearless approach and fighting spirit, Afghanistan has emerged as a competitive side in international cricket. In this article, we will take a closer look at some of Afghanistan's key players who are expected to play a crucial role in the World Cup campaign.
Rashid Khan
Rashid Khan is undoubtedly one of Afghanistan's biggest assets in the World Cup. The talented leg-spinner has already made a name for himself in the cricketing world with his exceptional skills and ability to bamboozle batsmen with his variations.
Rashid's quick-arm action, accuracy, and ability to extract turn make him a lethal weapon in the spin department. His performances in recent years have earned him recognition as one of the best spinners in the world. Afghanistan will heavily rely on Rashid Khan's spin magic to trouble opposition batsmen and provide crucial breakthroughs.
Mujeeb Ur Rahman
Another key player in Afghanistan's spin arsenal is Mujeeb Ur Rahman. The young off-spinner has already showcased his talent and potential at a young age. Known for his unconventional bowling action and the ability to deliver accurate off-spinners and variations, Mujeeb has the knack of deceiving batsmen.
His ability to control the flow of runs and take wickets consistently makes him a vital component of Afghanistan's bowling attack. With his mystery spin, Mujeeb Ur Rahman will be crucial in containing runs and picking up wickets in crucial situations.
Mohammad Nabi
Mohammad Nabi's all-round abilities make him a vital player for Afghanistan. The seasoned campaigner brings stability to the team with his batting prowess and can contribute with his off-spin bowling as well. Nabi's vast experience and ability to absorb pressure make him a valuable asset in the middle order.
He has the skill to rebuild an innings or accelerate the scoring rate when required. With his calmness under pressure and tactical awareness, Mohammad Nabi's contributions will be crucial in guiding Afghanistan towards success.
Rahmat Shah
Rahmat Shah's role as an opening batsman is pivotal in providing a solid foundation for Afghanistan's innings. He possesses a solid technique and the ability to occupy the crease, allowing his partners to play their natural game. Rahmat's ability to build partnerships and convert starts into big scores will be crucial in setting up competitive totals. His sound technique and temperament make him a dependable opener and a key contributor at the top of the order.
Naveen-ul-Haq
Naveen-ul-Haq has shown great promise as a fast bowler and has been a consistent performer for Afghanistan in recent times. With his ability to generate pace and extract bounce from the pitch, Naveen poses a threat to opposition batsmen.
His aggressive approach and knack for picking up wickets make him a valuable asset in Afghanistan's pace attack. Naveen-ul-Haq will be looking to make an impact in the World Cup and provide crucial breakthroughs for his team.

You can Also Read Pakistan Board Announce Squad List For ICC World Cup 2023