5 batsmen who could replace KL Rahul in South Africa Series 2019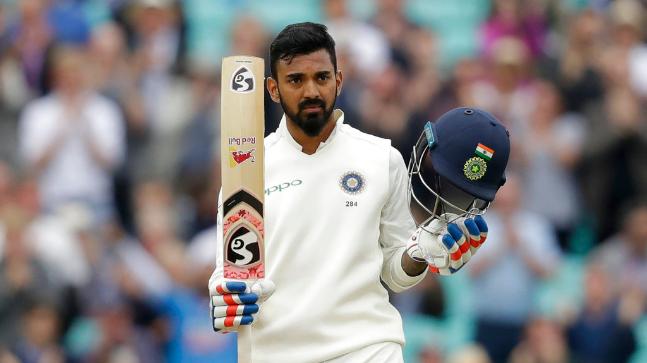 The contemporary cricket scenario is rife with speculations that KL Rahul may soon be replaced, thanks to his severely disappointing performances in the Test Series against West Indies, which recently concluded. With an average of 34.58 in Test Cricket after playing 36 matches, he displayed poor form in red-ball cricket as he finished the recent West Indies tour. He managed to score 101 runs with a meagre average of 25.55.
His highest score in the series was 44. In the first Test, he was intermittently decent, but that was pretty short-lived. His place in the playing XI has now being questioned, and that is being attributed to his recent failures along with his unsatisfactory performance since the onset of 2018. He scored an average of 22.28 across 12 Tests he played in 2018. Perhaps it is high time Rahul is given some time to take a break and resume his form for domestic cricket. In the meantime, it is only fair that the selectors give a chance to some prolific run-scorers instead of persisting with an out-of-form player. The following are some of the top choices to be taken into consideration when it comes to replacing Rahul as an opener during the upcoming Test Series against South Africa.
Also Read: South Africa Tour of India 2019 Schedule & Match Timings
5 first choice batsmen who could replace KL Rahul in South Africa Series 2019 as Opener:
Rohit Sharma: From the last few years in white-ball cricket witnessed Sharma is quite a decent form. This right-hander has played 27 matches and scored 1585 runs with his average being 39.62. This includes 3 centuries and 10 half-centuries. As far as the Indian Test batting line-up is concerned, currently only one spot is up for grabs. In all likelihood, the team management will give Rohit an opportunity to open the innings in the upcoming home series. He is not only experienced but has also showed good record in first-class cricket.
Shikhar Dhawan: He had taken everyone by surprise by stroking his way to the fastest Test century as a debutant. He belongs to a long line of stroke players from Delhi, and even in the 2003-04 Under-19 World Cup his attractive strokes won him the title of the Player of the Tournament for scoring 505 runs at 84.16 despite a sudden lull in England and Australia in 2014, he sprung back into action with 412 runs at 51.50 in India's run to the 2015 World Cup semi-finals. He is one of the major contenders who is being expected to replace KL Rahul for the upcoming series.
Shubman Gill: India's top order has had quite a dismal stint in the ongoing series against England, and India might give the young Shubman Gill a chance. His performance at the junior level has impressed everyone, especially junior coach Rahul Dravid. He had also featured in the U-19 World Cup 2019 Winning team. Cricket enthusiasts have high hopes from him for the upcoming South Africa Series 2019. Over the last and half years, the youngster has been a real revelation and boon for the gentleman's game. He has played both as an opener and a middle-order batsman and scored lots of runs at the domestic level. Gill notched up a total of 244 runs in the two unofficial Test matches in the West Indies for India A, with the highest score of 204*. Gill will look to make the most of this golden opportunity and justify his selection by showing consistency with the bat.
Abhimanyu Easwaran: One of the outstanding performers of domestic cricket over the last couple of years, the newly appointed Bengal captain has played 52 first-class matches so far. He has to his credit a total of 4067 runs with an impressive average of 49.59 including 13 centuries and 17 half-centuries. He indeed deserves an opportunity to make the most of his mettle, and if he displays the same level of consistency, the Indian team will benefit a lot.
Priyank Panchal: A prolific run-scorer in domestic cricket of contemporary times, this Gujarat opener will be well-suited for the opening position in Test Cricket owing to his appetite for playing marathon innings. Till date, he has players 87 first-class matches and scored 6186 runs with his average being an impressive 47.22. This also includes 21 centuries and 23 half-centuries, and his highest score stands at 314. He has high chances of being selected for the upcoming series, and very justifiably so.
These are some of the most exciting opening batsmen who may get a look-in as far as the upcoming South Africa series is concerned. It remains to be seen who the selectors ultimately go for.