'2008-2020': Virat Kohli shares 12-years journey in international cricket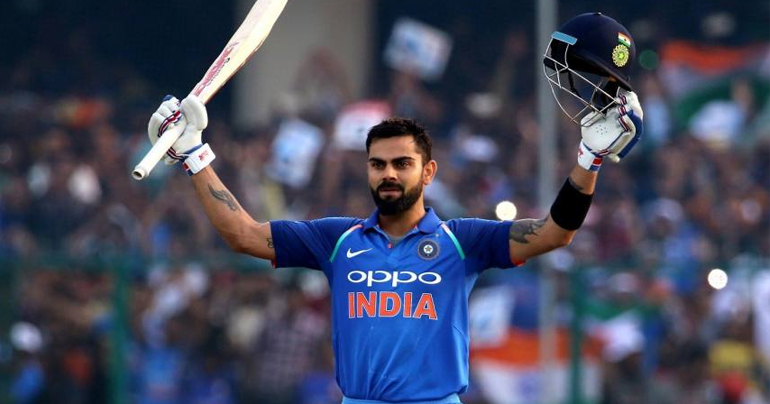 12 years!!! It does not seem so long, but Virat Kohli has spent these years giving fans memories to cherish since his international debut on August 18, 2008.
The former U-19 World Cup-winning captain walked out to open against Sri Lanka in Dambulla marking the beginning of the glorious chapters of Indian cricket.
As the Indian skipper nears the completion of 12 years in international cricket, Kohli took to social media to share an interesting photo in which it had a Kohli from 2008 fist-bumping with the Kohli of 2020.
"With many learnings along the way, I'm grateful for your love and support you guys have shown me," Kohli said while sharing his 1000th post on Instagram.
While fans flooded the post, India off-spinner and World Cup winner Harbhajan Singh too responded wishing him another 10 years in international cricket.
"Keep going till 2030," Harbhajan wrote.
Actor and sports presenter Danish Sait too came up with a funny comment to the photo. "Oh man, I thought it was the drinks from last night. Correct, it's 2 Virats!" Danish wrote.
About Kohli, the current captain made his ODI debut in 2008 but had to wait three years to play his first Test match. Kohli is 14 matches away from completing 100 Tests and has played 248 ODIs and 82 T20Is.
When it comes to batting, Kohli averages over 50 across all 3 formats of the game and has 70 international hundreds, only 30 behind batting great Sachin Tendulkar.