Ajax v/s Tottenham Hotspur – Semi Final 2: Match Review and Talking Points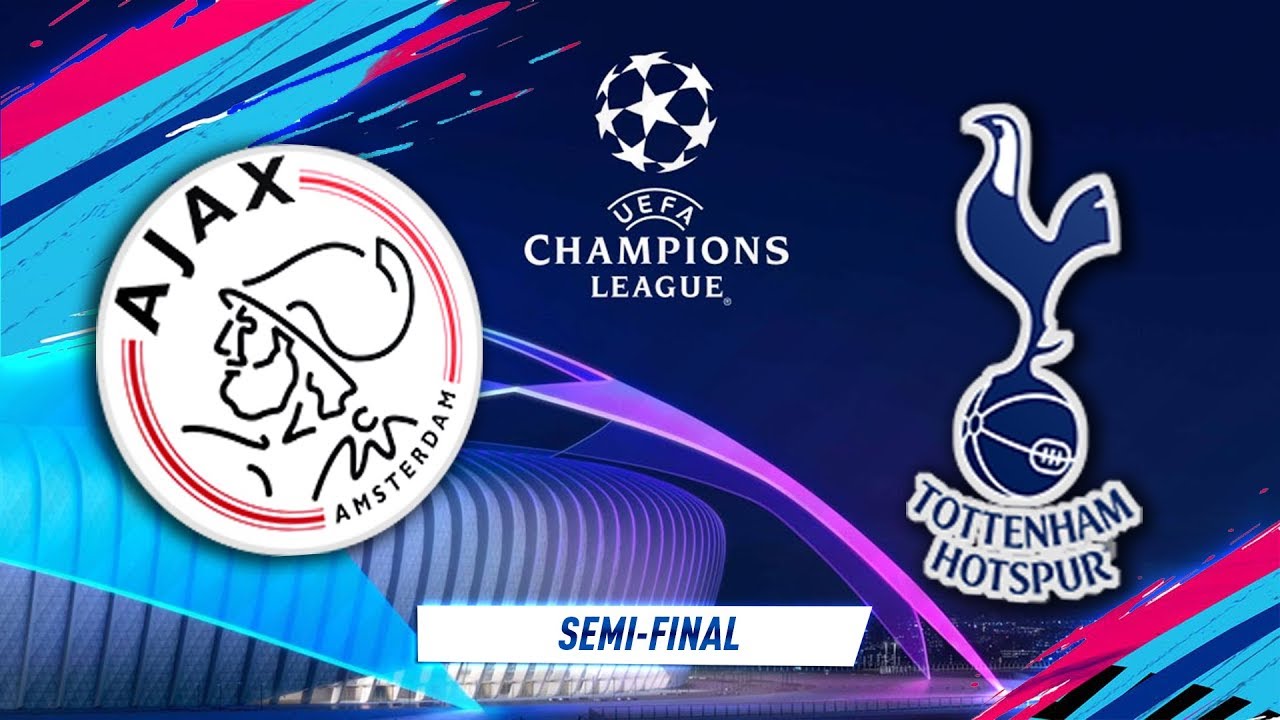 Tottenham Hotspur faced an uphill task in Amsterdam on Wednesday night; overturning a goal's deficit against a rampant Ajax side after having exerted to the extreme against Bournemouth over the weekend. Spurs being Spurs, it wouldn't be fitting if they didn't exacerbate their own predicament by conceding to an early corner, and a tad later to a truly beautiful finish by Hakim Ziyech.
At 2-0 down on the night, and 3-0 down on aggregate, with Kieran Trippier limping due to injury, Mauricio Pochettino was forced to dig real deep into already depleted resources. Erik Lamela had just come back from injury, Fernando Llorente had been ineffective against Ajax in the first leg, and the remainder of the substitutes was either too inexperienced to throw on, or played exclusively in a defensive capacity. So Pochettino dug up what he had been for the past 2 seasons now: magic.
Fernando Llorente came on for Victor Wanyama. Admittedly, not the most inspiring of changes when you require 3 second half goals to salvage your season. But with Llorente, came on belief, hope, and optimism. Spurs realised they had nothing to lose, and everything to gain. The tanks that were running on empty were now running on adrenaline and ambition.
Spurs were now playing like Spurs. They stopped playing Ajax's game, and started playing their own. Trippier and Rose started bombarding down their flanks, Llorente made himself available as the target man, Sissoko bulldozed through onrushing challengers, Moura incredibly seemed to teleport to wherever there was half a yard of space. Eriksen, Alli and Son kept the pressure on; they recycled every attack, moved the ball around with rapidity, ensured that they were first to the loose balls, and the victors of every 50-50 challenge.
They were quickly rewarded. Rose followed up the nutmeg on Ziyech with a long ball up-field. Alli and Lucas combined to score a truly sensational goal, cutting through the heart of the Ajax defence.
5 minutes later, their foot was back on the accelerator. They moved the ball around quickly, from flank to flank, and found Trippier enough space to put a menacing ball in the box. How Onana saved the shot is beyond incredible, but his luck ran out immediately thereafter. Lucas Moura pounced on the loose ball and evaded 3 defenders with quick feet to slot the ball in the corner. The comeback was well and truly on.
Ajax too, had their chances to seal the game off. Ziyech put one inches wide, and then hit the post minutes later. De Ligt's lightning fast cross, parried by Lloris, fell kindly for the English side. It truly was Tottenham's night.
And then suddenly, with the corner in 86', it wasn't. A Jan Vertonghen free header hit the bar, and his rebound effort was cleared off the line. An Ajax academy graduate to knock Ajax out of the champions league on away goals would have been devilishly poetic. But it wasn't to be.
That opportunity fell to the man of the day, Lucas Moura. On a day where one pacey Brazilian – David Neres – could not feature due to injury, his opposite number grabbed all the headlines. A hopefully Sissoko punt up the field was met by a rather hopeful knock down by Llorente, which was followed by Alli edging it into empty space in the hope that someone would run onto it, and Lucas Moura duly obliged. A 'weak foot' shot that left his boot on 95:00 sent the strongest of emotions through the footballing world at 95:01.
The Ajax players collapsed to the floor, and the Spurs players revelled with boundless energy. Tottenham Hotspur had done the most 'Spursy' thing ever in the first 45 minutes, and something diametrically opposite in the next 45. They had come up with the poison as well as the antidote, to complete one of the greatest comebacks in UEFA Champions League history.