Jurgen Klopp's Reply to United Fan's Letter is Trending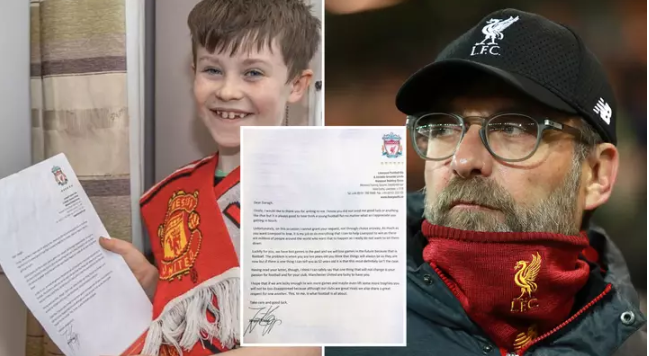 Football is a game of great emotion. It sometimes leaves you teary-eyes, sometimes makes you happy and sometimes leaves you wanting for more. There have been many fans over the years from a number of clubs who have expressed their support for their clubs, but none perhaps like a 10-year old boy named Daragh Curley, who is an avid Manchester United fan. He addressed the letter to Liverpool coach Jurgen Klopp asking him to make his team lose. Now Klopp's Reply to United Fan's Letter is winning the internet.
In his letter to Klopp, the boy wrote "Liverpool are winning too many games. If you win nine more games then you have the best unbeaten run in English football. Being a United fan that is very sad."
"So the next time Liverpool play, please make them lose. You should just let the other team score. I hope I have convinced you to not win the league or any other match ever again" he further added.
Also Read:Top 10 Highest Release Clauses In World Football Today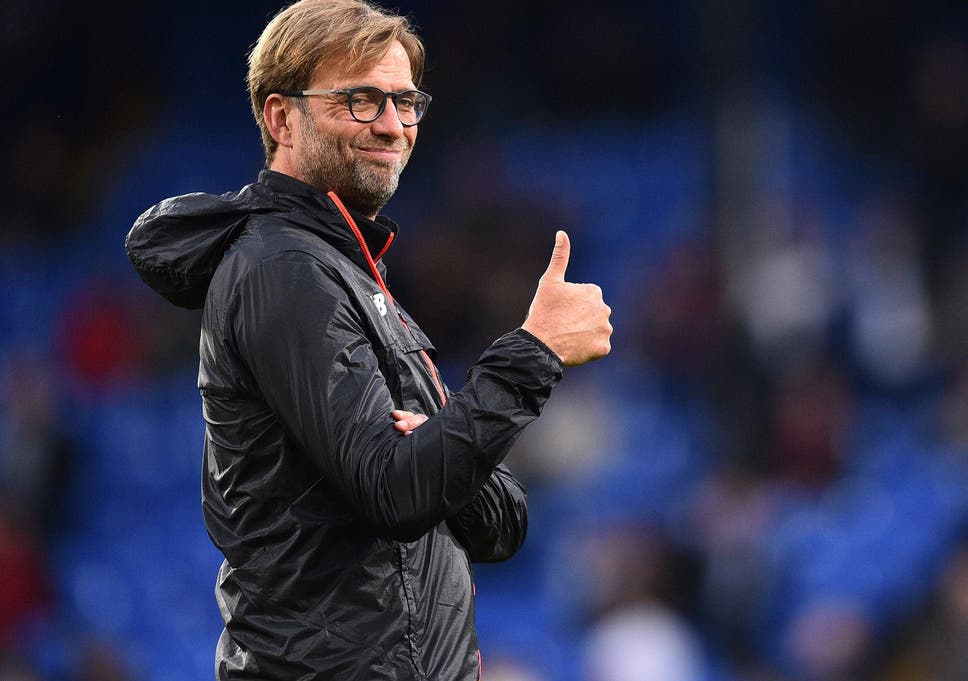 Klopp's reply to United Fan's letter is proof of the fact that how badly he wants his club to win. Also, his reply is a pertinent example of professionalism in the sport. The 52-year-old explained that it's his job to keep his side winning and he doesn't want to let Liverpool fans down.
"Unfortunately, on this occasion, I cannot grant your request, not through choice anyway. As much as you want Liverpool to lose it is my job to do everything that I can to help Liverpool to win as there are millions of people around the world who want that to happen, so I really do not want to let them down."
He further said that things are always not meant to remain the same and that Liverpool will eventually lose a game one day.
"Luckily for you, we have lost games in the past and we will lose games in the future because that is football."
"The problem is when you are 10 years old you think that things will always be as they are now but if there is one thing I can tell you as 52 years old it is that this most definitely isn't the case" he further added in his reply.
Also Read: Liverpool Squad for Champions League Announced
"Manchester United are lucky to have you"
Klopp said that United is lucky to have a fan like Daragh. "I can safely say that one thing that will not change is your passion for football and for your club. Manchester United are lucky to have you" said Klopp.
Meanwhile, Daragh's dad Gordon told BBC News that his son had written to Klopp as part of a school assignment.
Liverpool are leading the points table at the moment in the current Premier League season with 25 wins from 26 games and 76 points. United meanwhile are not in the top 5. They are ranked currently at the seventh position with 38 points from 26 games with 10 wins and eight losses.