Video: Barcelona Players Reaction After the 4-0 Loss At Anfield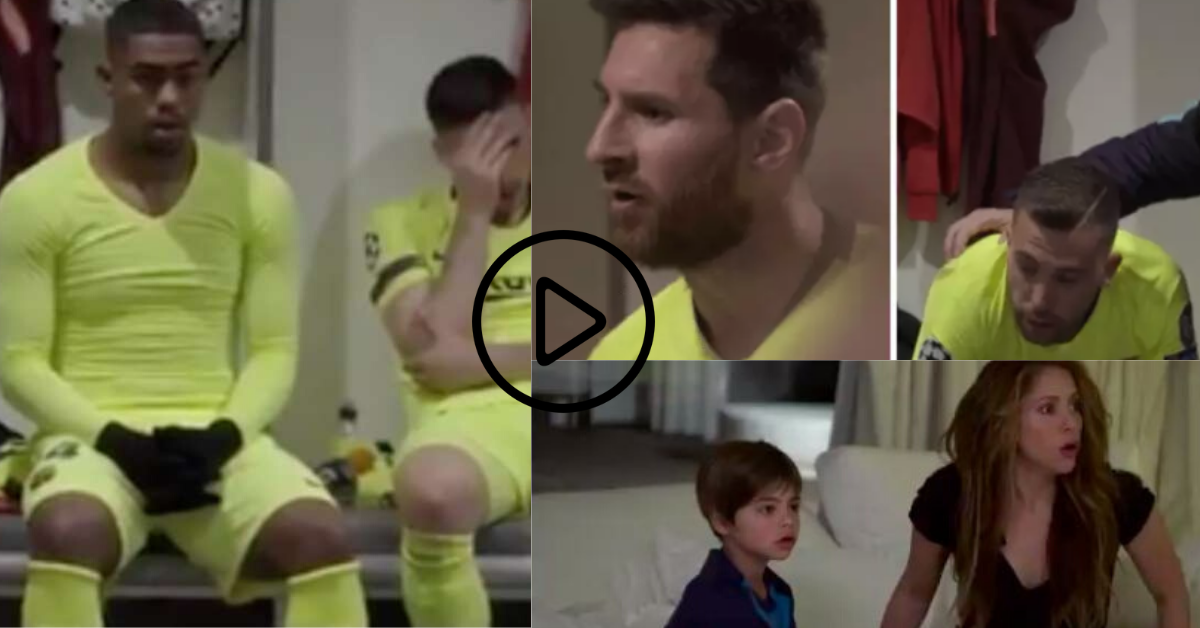 After they won 3-0 against Liverpool at the Camp Nou, the Barca players were very confident of repeating the same in the second leg at Anfield as well. Before the game, Messi delivered a motivational speech which spurred onto the players immediately and the result was there for everyone to see on the football field.
The Barcelona vs Liverpool Champions League 2018 semi-final is a story that is fresh in the memory of every football fan and the supporters of these two clubs. However, the aftermath of that semi-final and the reaction of the Barca players after the game is where the actual story lies.
Also Read: Evolution of Football in the United Arab Emirates
In their return fixture at Anfield, Liverpool who went onto lift the Champions League title by beating Tottenham Hotspur in the final thrashed Barcelona 4-0 to make a stunning comeback at home. Their fans witnessed some great football skills and expertise from the players on that particular night.
Barca sponsors Rakuten made a documentary of the reactions of the players in the changeroom which clearly depicts the mood of all the players after the heavy defeat. One video shows the likes of Jordi Alba, Luis Suarez dejected at half time. Alba even is seen to be crying in the video as Barcelona boss Ernesto Valverde is explaining the players the strategy for the second half.
In a final 45-second video clip, the atmosphere in the change room is very beautifully recorded. The video starts with the entry of the players to the changeroom after the end of the game and then sitting quietly in utter disbelief after what transpired in the game.
Also Read: Arabian Gulf Cup 2019: Group A Preview
That Champions League game between the two sides will forever be a part of the football glory between the two sides and the footballing folklore.