Stephen Curry Reveals His Favorite Basketball Movies of All Time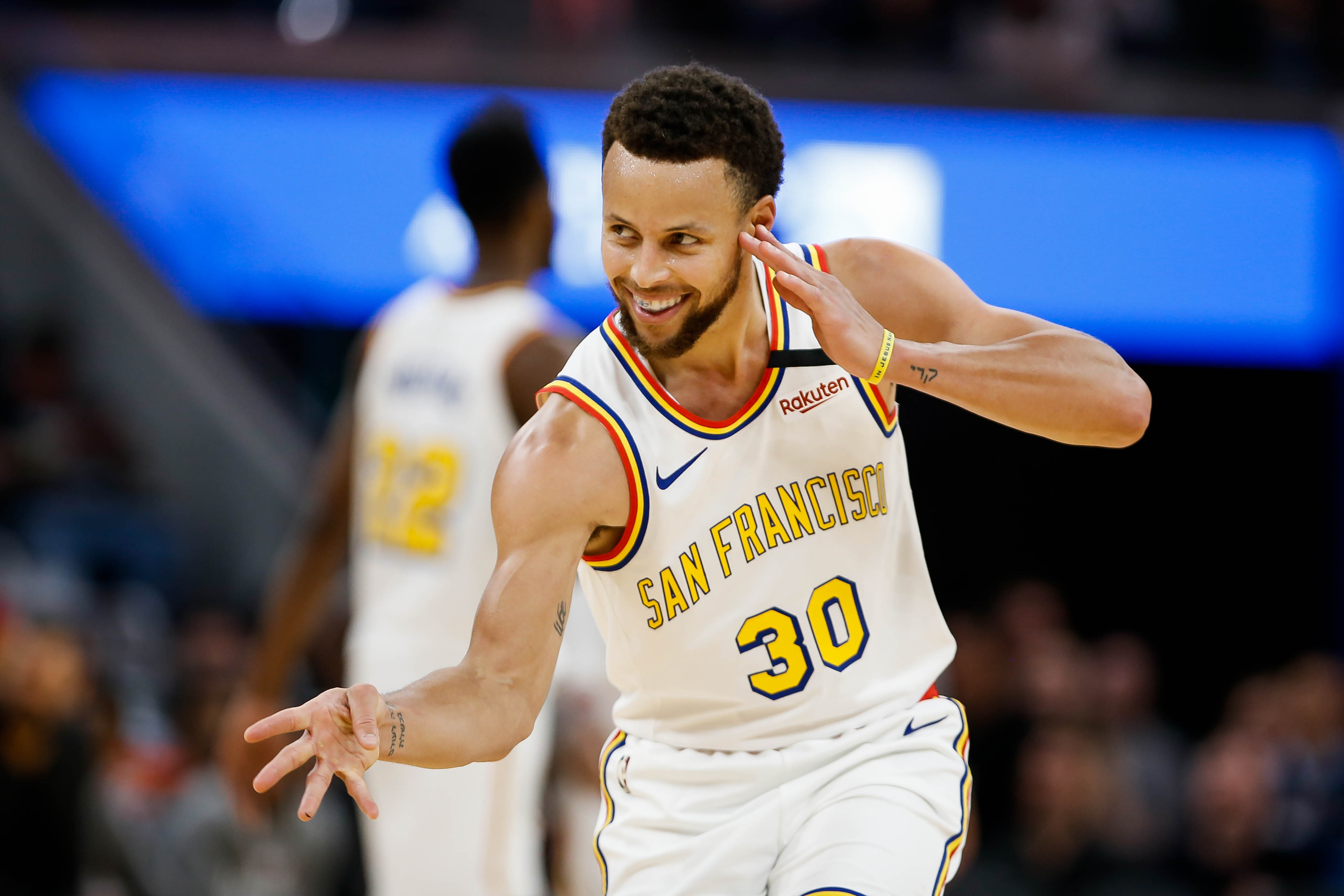 Golden State Warriors star Stephen Curry is stuck at home due to the coronavirus pandemic, just like other players and fans. In a bid to pass the time, the former league MVP appeared on an Instagram live with fellow NBA player Chris Paul.
He spoke about a film highlighting the struggles of aspiring basketball players and reminisced about his days before joining the NBA. One user asked Curry his favorite basketball films. In keeping with an already discussed topic, 'CP3' elected to put forth that very question to the 'Splash Bro.'
Stephen Curry names his favorite basketball movies
Blue chips (1994)
The film focuses on the college basketball scene. Here, a coach is struggling with a team that has deviated from their winning ways. He needs to attract the players, but cannot do so as they are being paid under the table by the other schools. His school players begin to demand the same. The film exposes the corruption of how the sport has become more of a money grab and less about the passion of the game.
Hoosiers (1986)
The iconic sports film focuses on the underdog journey of a small-town team. Their coach, Norman Dale a checkered past which the people try to take advantage of when the team initially struggles. Later the players tally behind him, adapt to his methods and go against the odds and triumphs in the state championships.
Love and Basketball (2000)
One of curry's favorite films, the movie tells the story about next-door neighbors Quincy and Monica. They aspire to be basketball stars in the NBA and WNBA, respectively. Eventually, they fall for each other.
Space Jam (1996)
The film is a live-action and animated comedy. It weaves a fictionalized story around Michael Jordan's first retirement and comeback. Jordan is "recruited" by the Looney Tunes who want to win their freedom from Moron Mountain. To do so, they must beat the Nerdlucks in a basketball match. However, this team has stolen the talents of Charles Barkley, Shawn Bradley, Patrick Ewing, Muggsy Bogues, and Larry Johnson and are now super talented. Space Jam has a highly amusing basketball match that has to be seen to be believed.
Juwanna Man (2002)
The drama is a fictional story about Jamal Jefferies. He is undisciplined on and off the court. This earned him a bad reputation among the Basketball community. He struggles to make a comeback after being dropped from his team. The film traces his journey as he resorts to impersonations to get back to the sport he loves.
Source: EssentiallySports