LeBron James Bubble room: Austin Rivers hilariously reveals Lakers star's NBA Orlando bubble room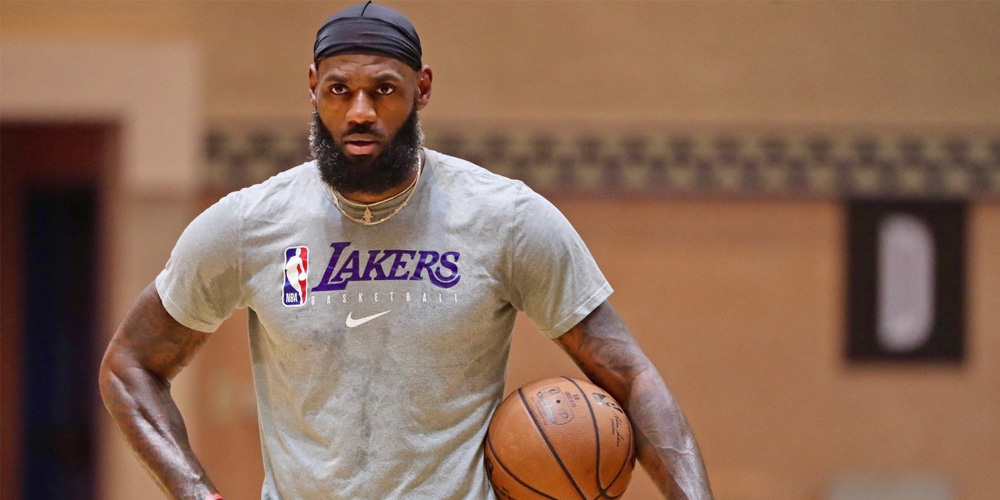 LeBron James' bubble room hilariously revealed by Austin Rivers, as he takes a dig at the living conditions of NBA players in the Orlando Bubble.
The NBA has been under constant scrutiny for several reasons.The plan to restart the league has been a polarizing decision. With players violating the protocols to constant complaints about living conditions to rumors of snitching, the league has had a rough start in Orlando.
Now Rockets' guard Austin takes a shot at LeBron on his Instagram live while showing the "King's Crib". The rumors are rampant suggesting that the superstars are favored over the others.
A lot of fans have also taken a dig at the NBA, for maybe favoring LeBron with a suite in the NBA Orlando Bubble.
Rivers shows off LeBron James' bubble room
Rivers gave the fans a snippet of where LeBron was staying inside the bubble. LeBron has been in the news for all sorts of stuff. From fighting against racism to calling the Orlando bubble a prison, the King cant catch a break at the moment.
Obviously, Rivers was joking about the incident. Meanwhile, NBA stars have been constantly complaining of their lifestyle in Orlando.
LeBron's teammates JR Smith and Rondo were bashed on twitter for criticizing the conditions in the bubble. The players have to adjust in the NBA bubble. The players with better mental fortitude will eventually come out on top.
The league has put some strict rules in place to curb the spread of the deadly virus and would expect the players to adhere to them.
What's next for LeBron and his Lakers?
Los Angeles Lakers are currently at the top of the stacked western conference standings. The Lebron James led side has been highly impressive this season and are favorites to win the NBA title.
With Anthony Davis in tow, the 3-time NBA champion has been playing some of his best basketball this term. The Lakers look a close-knit unit. Although the absences of Bradley and injury to Rondo is unfortunate, new signings Morris and Smith would hope to make a mark when the league resumes.
LeBron James would hope to continue with his scintillating performances. James led them to back-to-back victories over Clippers and Bucks before the lockdown. The King would look to add a 4th title to his kitty and add to his already massive legacy.