For Indian Basketball Fans, Kobe was their Sachin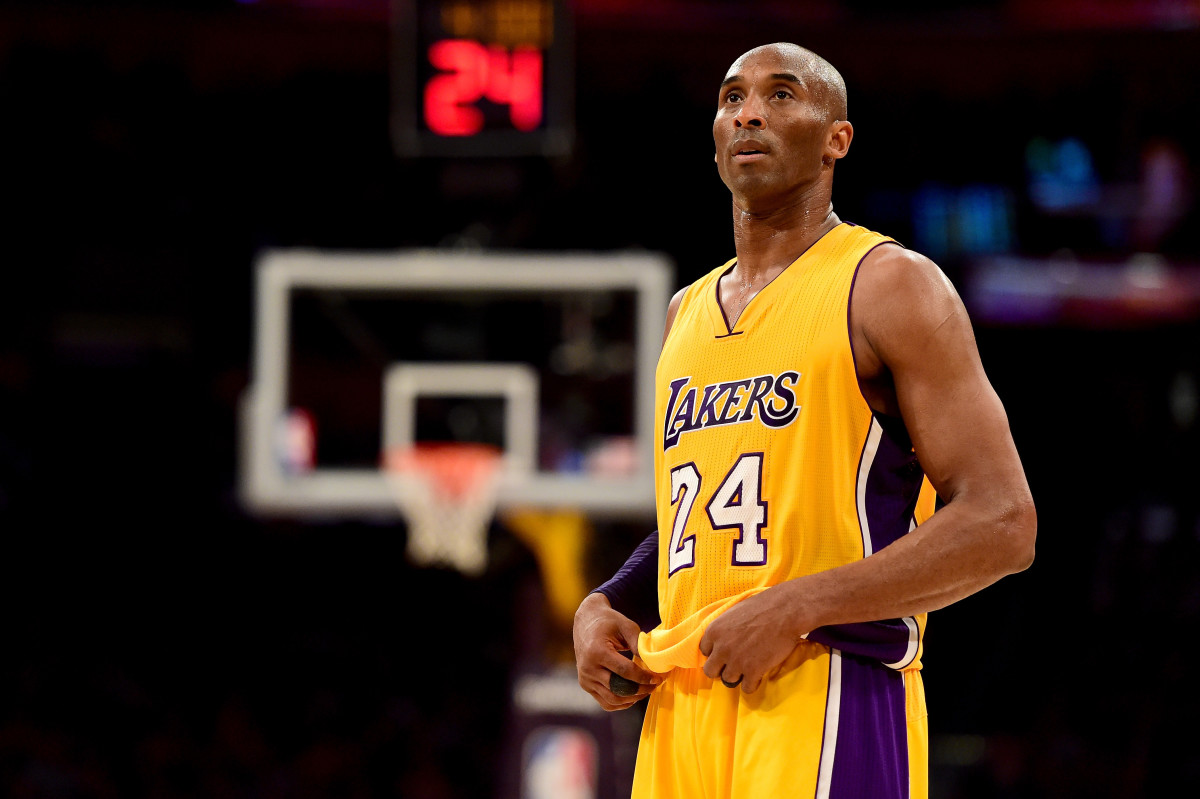 The late nineties was the period when a diminutive cricketer by the name of Sachin Tendulkar was taking over the imagination of an entire nation. Indians watched in awe as a 5ft 4" almost chubby batsman from Mumbai, with a distinctly squeaky voice and childlike looks, pulverized an imposing Australian fast bowling attack in Sharjah. India's'God of Cricket' had officially arrived.
Just a day after Tendulkar's 'Desert Storm' innings on 22nd April 1998, another 'God' by the name of Michael Jordan was gearing up for his sixth and final Playoffs run with the Chicago Bulls. The 1998 Finals garnered the highest ever Neilson TV ratings in NBA history, a record still unbeaten. Jordan's title-clinching jumpshot over the Utah Jazz in Game six has since gone onto become one of the most iconic moments in basketball lore.
But all this was far away from India, where it was all Sachin and Sachin alone. Back then, 'MJ' was simply a set of two initials that could mean anyone from Michael Jordan, Magic Johnson or Michael Johnson.
By the turn of the century, the internet boom had truly begun taking over the globe, and Jordan had been replaced by Kobe as the global face of the NBA.
"Like all Indian kids, I also played cricket," Abhishek John, 32, recalls. Based out of Bengaluru, it was only a matter of time before he would transition to hoops, showing enough early signs of becoming Mambafied. "During my high school days, my teammates were annoyed that I didn't pass the ball. Once the ball was in my hands it was either going into the basket or I ended up drawing a foul."
The millennials and Gen Zs of Indian basketball were soon busy choosing email IDs, Facebook, Twitter and Instagram handles with their names prefixed or suffixed with a 'Kobe', 'Bryant' or 'Mamba'. Some enterprising fans even came up with "Bharatiya Mamba" or "Brown Mamba", a nod to Bryant's global appeal while staying true to their desi roots. A perfect Indian khichdi if you will.
But Bryant's following in India stretched way beyond casual supporters, as he deeply influenced even future National Team stars.
Guard Raspreet Sidhu has been a stabilizing presence in the Indian women's squad for over a decade. Sidhu started following Kobe at age 13. Her go-to mid-range jump shot is all thanks to the Black Mamba. "I was just so obsessed with his mid-range jump shots (the spring action and the shooting form while shooting the jump shot). I used to practice those shots for hours, and would just try to imitate him at all times. And I can proudly say that I was one amongst the very few female ballers in the country who could take proper jump shots. And this was all because of Kobe."
After joining college, Abhishek John continued picking up nuances from Kobe's game. "One of my favourite moves of his which I used often in the game was the right side baseline jumpers/fadeaways," says the point guard who would take his Christ University all the way to the All India Inter-University Championship.
Meanwhile, others like Kabir Saxena's future college teammate Adarsh Dadala were studying Kobe's actions out of the triple threat position.
"About 11 years ago there were a set of videos released by Nike which had all of Kobe's signature moves. I'd watch them every day to learn his footwork and get a shot off. I'd go down to the court and try various permutations and combinations: triple threat, drive-by, one dribble pull up; triple threat, drive-by, pump fake, pivot, jumpshot; the head fake, turnaround jumper yelling Kobe," says the 24-year-old who now works at a multi-national company in Gurugram.
Perhaps Kobe's greatest contribution to Indian ballers is by way of inspiring them to play through pain. "When I partially tore my ankle ligament and was in a cast, I could have sat and watched TV or hung out with my friends. But what I did was look at it as an opportunity to work on my handles. So I looked up some drills I could do sitting on a chair. I used to dribble all day and worked on my weak hand. I also worked on shooting off of one leg which immensely helped in my game going forward," John says.
Last September, 17-year-old Vikramaditya Jaswal from Delhi was representing his school in a tournament when he badly injured his right shoulder in practice and was unable to move it an inch. Later that night, his elder brother sent him a video of Kobe shooting left-handed (versus the New Orleans Pelicans) after a similar injury. Inspired, Jaswal would play the next day as a southpaw
By 2008, Abhishek John had graduated from college. He had already represented his state of Karnataka at the Junior and Senior National Championships. Living in a country that lacks a National 5×5 Pro Basketball League, it was time for him to weigh his career options. With no scope for playing professionally in India, he went to the US to study sports management in the hopes of getting an athletic scholarship. When that didn't pan out, he returned to Bengaluru where he completed his MBA and has worked in the corporate sector ever since. From time to time, he has had short professional playing stints with the UBA Pro Basketball League (now defunct) and the 3×3 Pro Basketball League ('3BL').
Kobe's words and deeds continue to aid John in finding the perfect work-play-life balance. "Kobe never let anything get to him and always kept a calm mind. That is something I've incorporated into my life. Be it a situation at home or work, I am able to maintain my composure and think rationally and resolve the issue."
27-year-old Jaipur based hotelier Amandeep Singh, like John, had to find another way of making a living outside of basketball. "Kobe taught [me] what hustling means. There have been days while I was running my restaurant where I was out of staff and conditions were unfavourable. It was the 'Mamba Mentality' that helped through those tough times. I did everything from cooking, cleaning (not just the utensils but also the property) and collecting supplies from vendors, while still delivering the best to the customers."